Black Security Guard Uses Gun to Prevent Violence, Cops Show Up and Kill Him
"Everybody was screaming out, 'Security!' He was a security guard."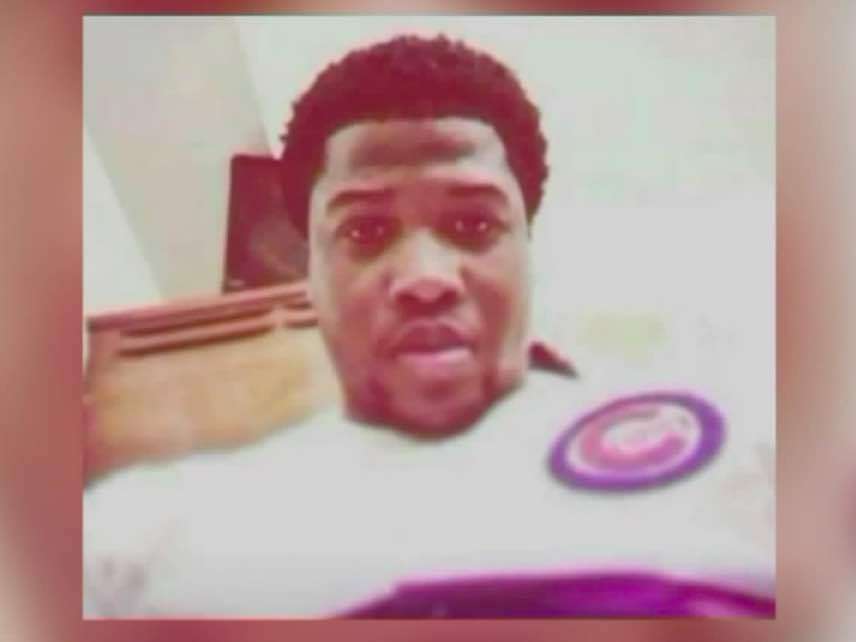 Jemel Roberson was working as a security guard at Manny's Blue Room Lounge in Robbins, Chicago, last weekend when a fight broke out. He acted heroically—using his gun to protect innocent people. Then the police killed him.
The incident transpired around 4:00 a.m., after several drunken customers were ejected from the bar. Witnesses told WGN9 that one of these people came back with a gun and started shooting. Roberson, a 26-year-old black man, was armed, and returned fire. He was able to detain the shooter by pinning him to the ground and placing his knee on the suspect's back. But when the police arrived, they thought Roberson was the assailant, even though he was wearing a vest that said "security."
"Everybody was screaming out, 'Security!' He was a security guard," Adam Harris, a witness, told reporters. "And they still did their job, and saw a black man with a gun."
The police shot and killed Roberson. He was the only casualty; the shooter and three other people were injured.
Midlothian Police released a statement describing the incident as follows: "A Midlothian officer encountered a subject with a gun and was involved in an officer-involved shooting. The subject the officer shot was later pronounced deceased at an area hospital." They plan to investigate.
Roberson was the father of a nine-month-old baby. His family is pursuing a lawsuit, and has created a GoFundMe page to help with burial expenses.
This is an example of a good guy with a gun stopping a bad guy with a gun, only to be murdered by another bad guy with a gun: the state, in this case. And while we don't yet know just how irresponsible the cops' behavior was here, we know it resulted in an innocent man's death—and that multiple people were warning police not to shoot.
An innocent person's death is always tragic, but those who support the Second Amendment should be especially perturbed that responsible gun use got a man killed by cops.
This story has become a Rorschach Test for gun policy. Something both sides can agree on: Jemel Roberson, because of his bravery, saved lives and it an absolute tragedy that his own life was cut short. He died a hero. https://t.co/Vvueo2zSNs

— Cam Edwards (@CamEdwards) November 12, 2018