If Chris Christie Becomes Attorney General, Pot Advocacy Could be Set Ablaze
Chris Christie is a notorious pot prohibitionist.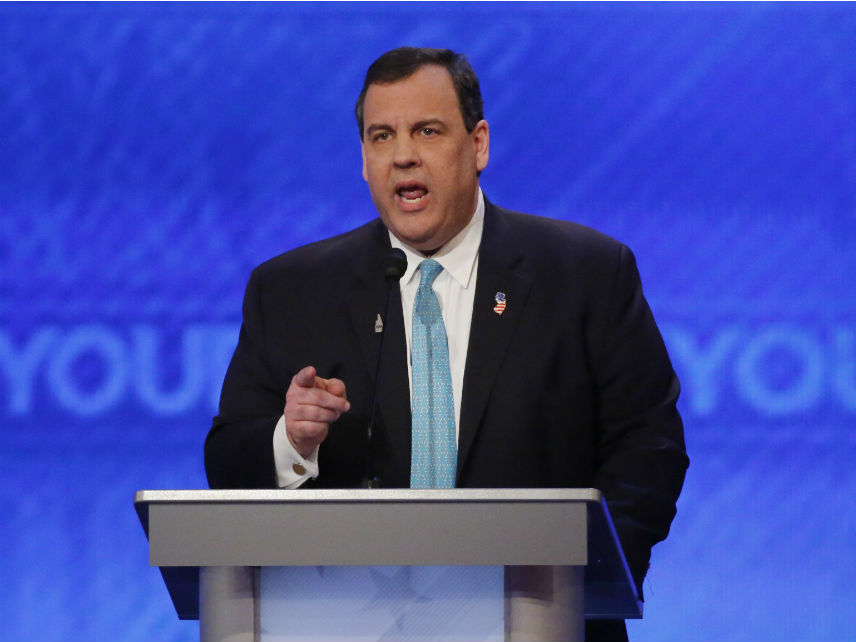 Anti-prohibition activists can breathe a sigh of relief that drug warrior Jeff Sessions has complied with an order to resign from his position as attorney general. But if rumors about his replacement are true, then the sigh may be over before they know it. Two sources have reportedly told CBS that Chris Christie is on the list of names being considered for the job.
The former governor of New Jersey remained adamant for years that pot is a gateway drug. While speaking with an activist in April 2014, Christie promised to never support legalization as long as he was governor. Christie even told New Jersey residents that if legal weed was what they wanted, they could head to Colorado.
Some of them were forced to do exactly that. The parents of Vivian Wilson had to move to Colorado in 2014 in search of a treatment for the young girls' Dravet syndrome, a life-threatening seizure disorder. Her father once asked Christie on camera to sign a bill legalizing medical marijuana in the state, lest his young daughter die:
Christie eventually signed a compromise bill permitting minors to use edibles for medicinal purposes. But after the required process of doctor visits, psychiatric consultation, and registration fees racked up costs of over $1,000, the family made the decision to leave. Christie didn't show much remorse when told that New Jersey's strict medical marijuana process contributed to their decision to leave.
During the 2016 Republican presidential debates, Christie promised to use the federal government to crack down on states that legalized pot. He changed his tune in 2018, however, when he stated that states were free to set their own rules for legalization.
Christie has also described legalization advocates with harsh language, at one point accusing them of wanting to "poison our kids." He has also referred to tax revenue from legal pot sales as "blood money."
On the bright side, in 2013 Christie signed a Good Samaritan bill that shields people who call 911 for drug overdoses from being arrested or prosecuted. The legislation also made naloxone, an opioid antagonist, available to spouses, parents, or guardians.