Missouri Becomes the 32nd Medical Marijuana State
Patients with doctors' recommendations will be allowed to grow their own medicine or buy it from state-licensed dispensaries.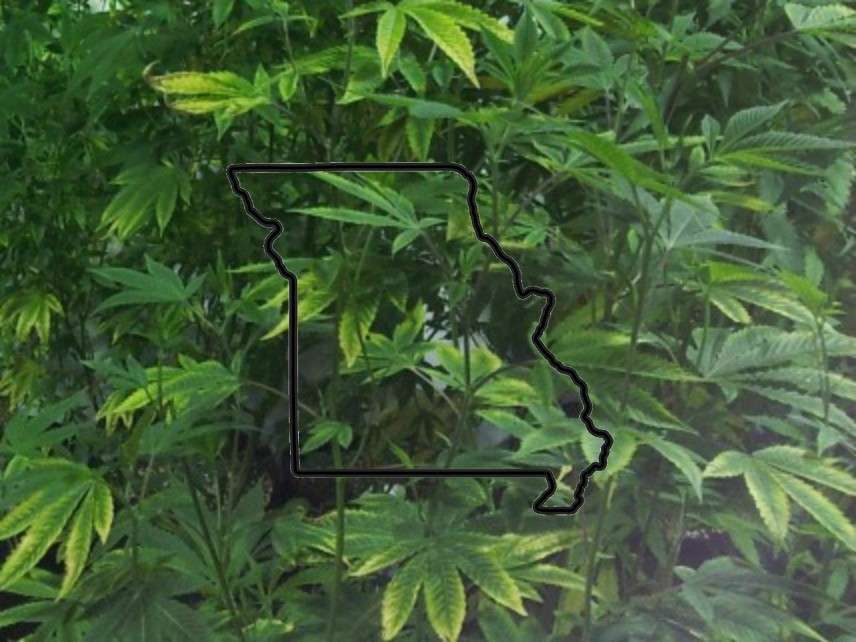 Tonight Missouri became the 32nd state to allow the medical use of marijuana. Amendment 2, the Medical Marijuana and Veteran Healthcare Services Initiative, emerged from a field of three competing medical marijuana initiatives, garnering support from 64 percent of voters with 50 percent of precincts reporting.
Amendment 2 allows patients with recommendations from their doctors to obtain marijuana from state-licensed dispensaries if they have cancer, epilepsy, glaucoma, intractable migraines, any terminal illness, a chronic condition that causes severe pain or persistent muscle spasms, a "debilitating psychatric disorder," HIV or AIDS, a chronic condition normally treated with prescription drugs if a doctor thinks marijuana would be a safer alternative, or "any other chronic debilitating, or other medical condition" if a doctor thinks, in his "professional judgment," that marijuana would be useful. If it seems to you that the last item makes the rest redundant, you are probably right.
The initiative authorizes state regulators to impose a limit on purchases from dispensaries as long as it is at least four ounces of buds per month. Sales will be subject to a tax of 4 percent, with the revenue allocated to services for veterans. Patients also are allowed to have up to six flowering marijuana plants in their homes.
Amendment 2 requires the state Department of Health and Senior Services to begin accepting applications from patients by June 4, 2019, and from dispensaries by August 3, 2019. That suggests legal home cultivation might begin next summer, while dispensaries might not open until 2020.
"Thanks to the unflagging efforts of patients and advocates, Missourians who could benefit from medical marijuana will soon be able to use it without fear of being treated like criminals," Matthew Schweich, deputy director of the Marijuana Policy Project, said in a press release. "We hope lawmakers will implement the measure efficiently and effectively to ensure qualified patients can gain access to their medicine as soon as possible."