Suspect Arrested in Attempted Mail Bombings
The arrest was made in South Florida.
Authorities have made an arrest in connection with a series of explosive devices mailed to a host of public figures.
Department of Justice spokesperson Sarah Isgur Flores confirmed on Twitter this morning that a suspect had been taken into custody. She said the DOJ would hold a press conference at 2:30 p.m. E.T. to provide more details.
We can confirm one person is in custody. We will hold a press conference at the Department of Justice at 2:30pm ET.

— Sarah Isgur Flores (@whignewtons) October 26, 2018
The suspect, identified as Florida resident Cesar Sayoc Jr., is 56 years old, NBC News reports. He's reportedly been arrested before, once in 2002 for allegedly making a bomb threat, according to The Wall Street Journal.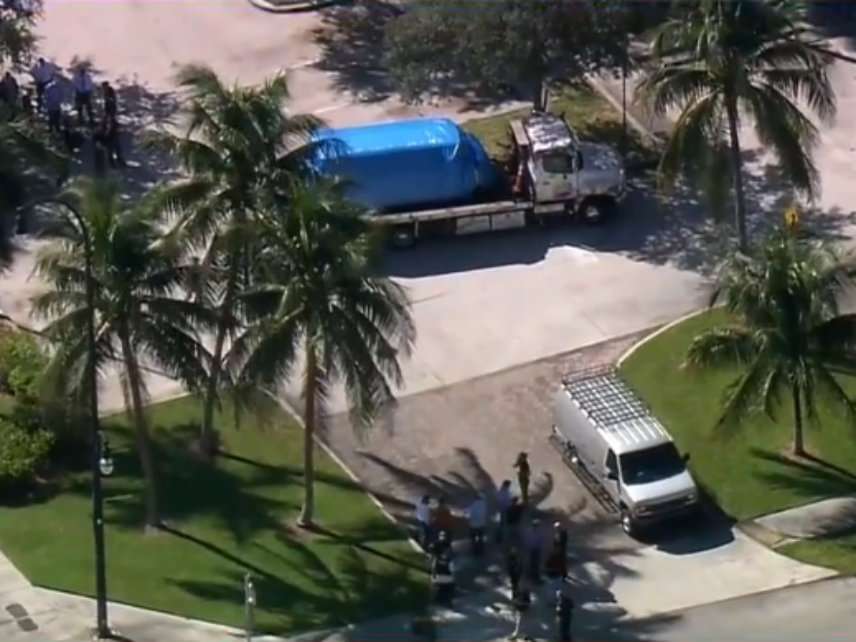 Law enforcement sources tell CNN that the arrest was made in South Florida. The suspect was tracked through his cellphone, ABC News reports.
According to WPLG, federal investigators focused on a white van parked outside an Auto Zone in Plantation, Florida. The van, which reportedly has political stickers all over its windows, was covered with a blue tarp by authorities. After covering it up, they towed it away.
Reports of suspicious packages being found in the mail started Tuesday, when an explosive device was found outside the compound of liberal megadonor George Soros in Westchester County, New York. Additional devices found over the next several days were supposed to reach Bill and Hillary Clinton, Barack Obama, Rep. Maxine Waters (D–Calif.), former CIA Director John Brennan via the offices of CNN, former Attorney General Eric Holder, former Vice President Joe Biden, actor Robert De Niro, former Director of National Intelligence James Clapper, and Sen. Cory Booker (D–N.J.).
This post has been updated.