No, Feds Can't Force Backpage Founders to Give Up Longtime Lawyers, Rules Judge
The ruling is a major win for Backpage founders James Larkin and Michael Lacey, as well as a strike against government overreach.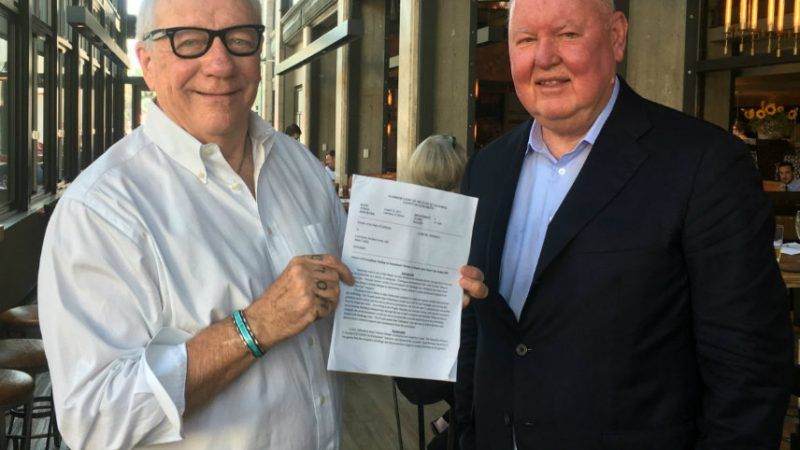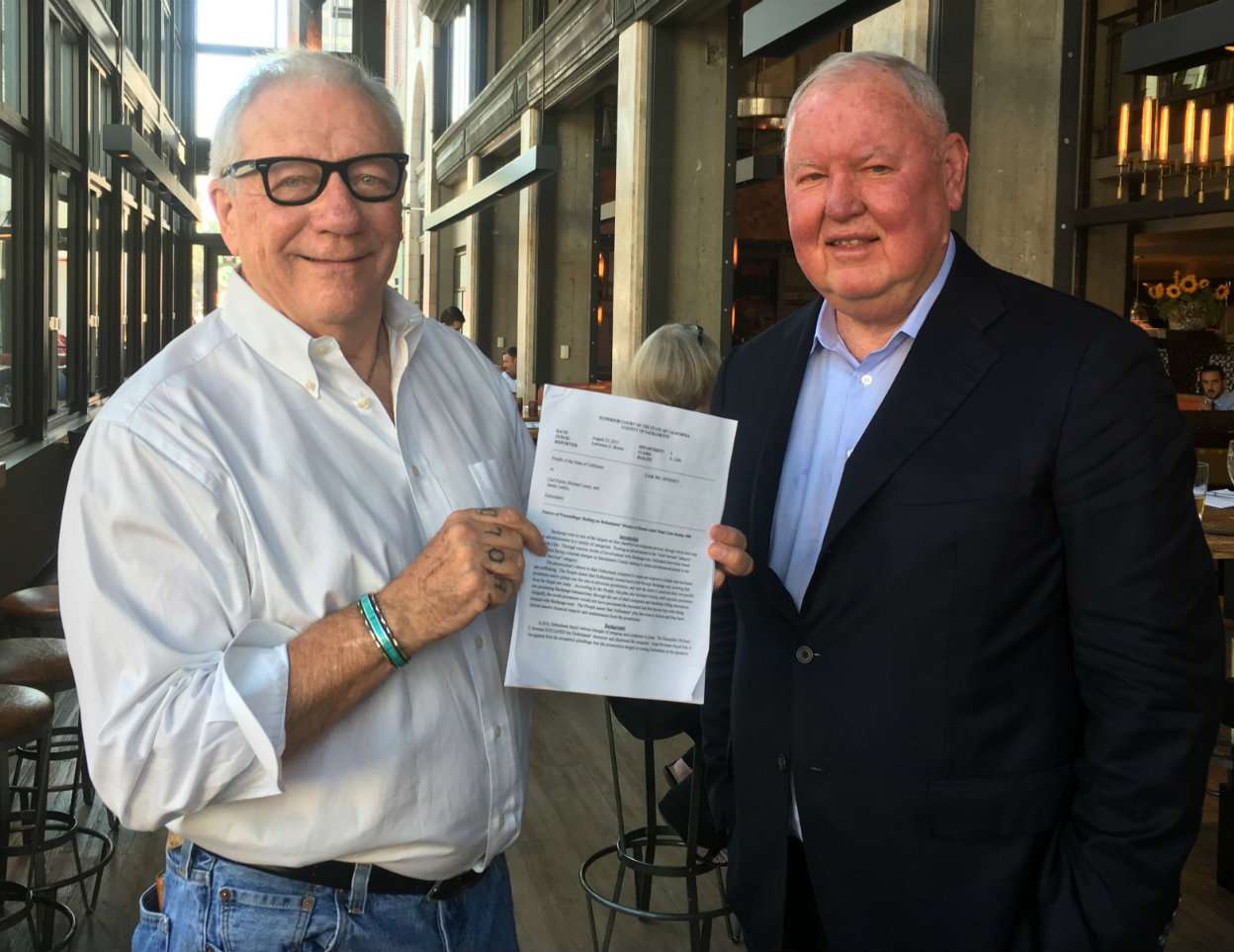 After months of motions and other legal wrangling, a federal judge has ruled against U.S. prosecutors seeking to disqualify lawyers for Backpage's founders from defending them in court. The ruling represents a win for Michael Lacey and James Larkin in what has, thus far, been a "brutal" prosecution, as Larkin put it when I interviewed him in July.
Both Larkin and Lacey have been confined by ankle monitor to Maricopa County, Arizona, since their April arrest on charges of money laundering, conspiracy, and facilitating prostitution. The trial is not until January 2020.
Since their arrests, Lacey, Larkin, and the other former Backpage executives have been fighting off prosecutors' attempts to seize almost all of their money and property and to have their chosen counsel disqualified. The government argued that the disqualification was necessary since Lacey and Larkin's lawyers had also acted as corporate counsel for Backpage and its former CEO, Carl Ferrer.
Ferrer led Backpage operations since its 2004 founding, and purchased the company from Lacey and Larkin in 2015. He's now cooperating with the state—including agreeing to testify against his former bosses and colleagues—as part of a plea deal he accepted in April on behalf of himself and Backpage.
Prosecutors had argued that because some of Lacey and Larkin's longtime lawyers had once represented Ferrer, too, it was a conflict of interest for them to serve as Lacey and Larkin's defense counsel. But Lacey and Larkin find this explanation suspect. They suggest that the real reason the government was intervening here was because their lawyers had previously been successful in defending them against civil and criminal suits.
In an October 12 ruling, Judge Steven P. Logan sided with Lacey and Larkin on the lawyer issue.
Ferrer "expressly waived his right to seek disqualification" of lawyers from Henze Cook Murhpy (HCM) and Davis Wright Tremaine (DWT) during previous joint representation and defense agreements between Lacey, Larkin, and Ferrer, the judge noted. In these agreements, Ferrer "waived his right to seek disqualification of counsel in the event that he withdrew from either of the confidential agreements."
The "express terms" of these agreements "are fatal to the Government's argument for disqualification because the content of these agreements demonstrates that Ferrer waived his right to pursue disqualification," wrote Logan. It's clear "that the plain language of the agreement prevents Ferrer from seeking disqualification" or asserting any conflict of interest in this case.
"The Court is confident that allowing HCM and DWT to continue their participation in this case will not run afoul of the interests of justice," Logan concluded.
In a ruling this week, Logan also addressed the government's asset forfeiture attempts—and, in the process, revealed just how unscrupulous and hungry the feds are in this arena. Apparently, federal prosecutors have been making grabs for their assets in several courts simultaneously.
Bank accounts and property prosecutors are seeking to seize from Larkin and Lacey are already the "the subject of several civil seizure warrants issued by the U.S. District Court for the Central District of California," noted Logan. He said he would wait to rule on assets until after the California court issued its decision. If the ruling isn't favorable to the feds, prosecutors may refile their asset-forfeiture motion in the Arizona court within 14 days.