Maryland Cop Accused of Raping Undocumented Immigrant at Traffic Stop
Officer First Class Ryan Macklin has since been arrested and suspended without pay.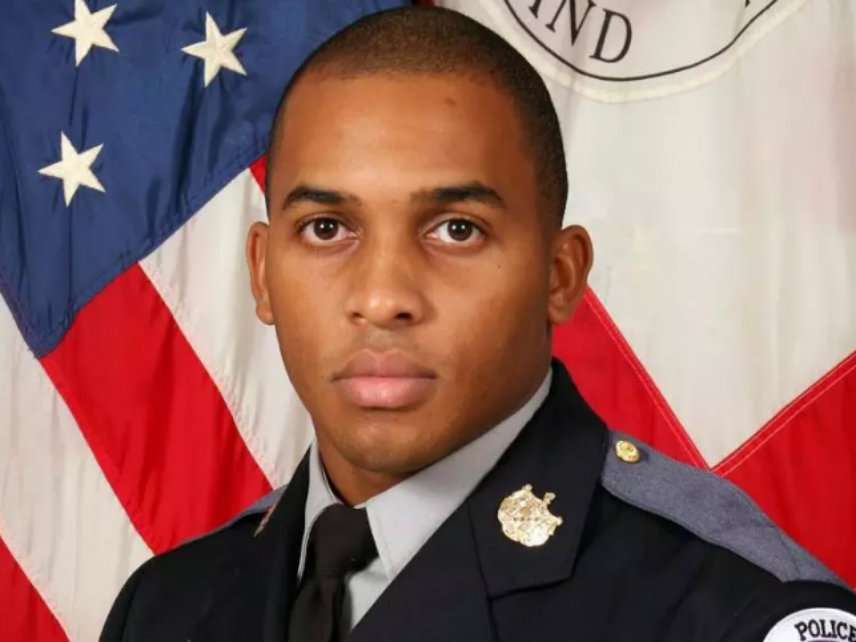 A Maryland police officer is facing multiple criminal charges after he allegedly raped a woman during a traffic stop last week. The alleged victim is reportedly an undocumented immigrant.
Officer 1st Class Ryan Macklin was assigned to the Prince George's County Police Department Bureau of Patrol prior to his arrest late yesterday, according to a department press release. Macklin, a six-year veteran of the department, has since been arrested and suspended without pay. "He is no longer a police officer. He can't act as a police officer. His police powers have been suspended," department spokesperson Jennifer Donelan said at a press conference last night. She also said Macklin's badge, gun, and police cruiser have been taken away from him.
The alleged rape occurred early last Thursday. Macklin, who was on duty at the time, "pulled over the driver" and is then "accused of forcing the victim to perform a sexual act while they were both seated in her car in a nearby parking lot," the release says. Surveillance video released by police shows Macklin turning on his emergency lights prior to making the traffic stop:
Prince George's County Police Chief Hank Stawinski said last night it appears Macklin randomly targeted the woman, who reported her allegations "several hours" after the incident occurred. "The investigation has led me to believe, based on the victim's statement, witness statements, the totality of the circumstances, that he saw this individual and chose to target her simply because she was a woman driving at a late hour in Prince George's County. There is nothing that leads us to conclude there was anything further," Stawinski said.
Unnamed sources "close to the investigation" told WRC-TV that the alleged victim is an undocumented immigrant. Stawinski wouldn't confirm that the woman was in the country illegally, but he did say the crime affected the "Latino community." He also said investigators "believe that there may be additional people impacted by this officer's conduct."
Macklin is facing five total charges: "first degree rape, second degree rape, perverted practice, second degree assault and fourth degree sex offense," according to the police news release.
Ultimately, it wouldn't be fair to make any conclusions about this case until all the facts come out. That said, it's encouraging that police are investigating it so quickly after the fact. It's also a good thing that the alleged victim came forward in the first place, particularly considering her reported immigration status.
If Macklin is found guilty of this crime and/or others like it, then he should be held accountable. Fortunately, it doesn't sound like his bosses are trying to cover up the investigation, as evidenced by the promptness with which he was arrested, charged and suspended. In this case, it seems the process is working the way it should. Let's hope that continues.