U.S. Prisons Held At Lest 61,000 Inmates in Solitary Confinement Last Year
Supreme Court Justice Sonia Sotomayor: "Keeping prisoners in 'near-total isolation' from the living world [...] comes perilously close to a penal tomb."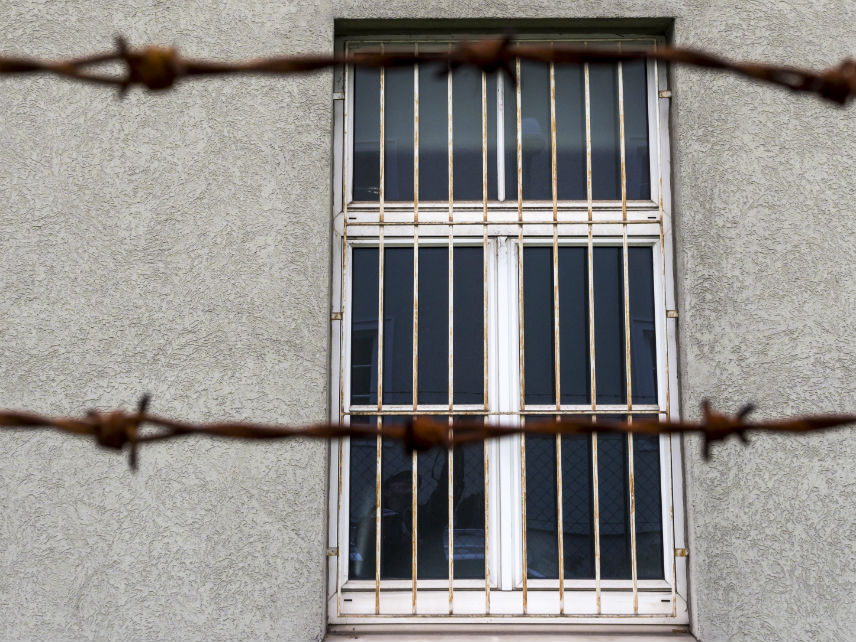 The number of U.S. prison inmates held in solitary confinement has dropped over the past five years, according to a new report, but an estimated 61,000 people last year still faced imprisonment in tiny cells for up to 22 hours a day in conditions that many former inmates, mental health professionals, and at least one sitting U.S. Supreme Court justice say amount to torture.
A longitudinal survey co-authored by the Association of State Correctional Administrators (ASCA) and the Arthur Liman Center for Public Interest Law at Yale Law School found that, in the federal prison system and 43 state prison systems that provided data, 49,000 inmates in the fall of 2017 were confined to what is commonly known as "solitary." Extrapolating for the remaining states, the study estimates the total number to be 61,000.
The census asked jurisdictions to report, as of the fall of 2017, both their total prison populations and the number of prisoners held in restrictive housing. It includes federal and state inmates placed in any form of "restricted housing" for at least 22 hours a day for more than 15 consecutive days. In 2011, the United Nations Special Rapporteur on torture concluded that solitary confinement beyond 15 days constituted cruel and inhumane punishment.
Nationally, the use of solitary confinement appears to be dropping. In 2016, there were at least 67,000 inmates in solitary, according to the survey, and in 2014, there were 80,000 to 100,000. Those numbers are all self-reported by jails and prisons—there are no mandatory nationwide reporting requirements on solitary—and are very likely an undercount.
The study's authors attribute the reduction to stricter state requirements for when inmates can be sent to solitary and how long they may be kept there. Colorado, for instance, has almost completely eliminated its use of solitary confinement. The Obama administration also banned the use of solitary confinement for juveniles in the federal prison system and limited the amount of time adults can spend in solitary.
"But the picture is not uniform," the ASCA warned in a press release. "In more than two dozen states, the numbers of prisoners in restrictive housing decreased from 2016 to 2018, but in eleven states, the numbers went up."
Other concerns identified in the report include the continued use of solitary confinement for long periods, and its deployment against prisoners suffering from mental illness. The report found 4,000 people placed in solitary who were identified by their jurisdiction as seriously mentally ill. It also found 2,000 inmates who had been in solitary for six or more years.
"It's a snapshot of decline, but also a snapshot of the unfortunately enormity of mentally ill people in solitary confinement, which is one of the numbers that shocked me," says Amy Fettig, deputy director for the ACLU National Prison Project.
"It has now been decades since federal courts started ruling that placing people with serious mental illness in solitary confinement is a violation of the Eighth Amendment prohibition on cruel and unusual punishment," Fettig continues. "The law has been clear for years that corrections is not supposed to do this, and yet we've got prison and jails across the country that are continuing to violate the law and continuing to place really vulnerable people at serious risk of harm."
Civil liberties advocates, prison reform organizations, and inmates themselves have put pressure on states to limit the use of solitary, citing the unsurprising evidence that locking human beings in tiny boxes alone for years at a time has negative psychological effects. For people already suffering from mental illness, the effects of solitary confinement, combined with the overall poor health services in U.S. prisons, can be catastrophic.
"Not only do they not get better, but they get worse," Fettig says. "When you go into these units—and I've been to many of them—you find people screaming uncontrollably, people losing their minds, people cutting off pieces of themselves, trying to kill themselves. These units very much resemble the worst idea we might have of bedlam."
In 2013, about 30,000 California inmates went on hunger strike to protest the state's draconian use of solitary. As a result of a lawsuit settlement in 2015, California's prisons no longer use indefinite solitary confinement.
Criticisms of solitary confinement also recently popped up in the nation's highest court. In a dissent Tuesday, Supreme Court Justice Sonia Sotomayor wrote that the "clear constitutional problems" with solitary confinement have long been recognized and characterized long term isolation as being "perilously close to a penal tomb."
Sotomayor cited Charles Dickens' 1842 visit to Eastern State Penitentiary in Pennsylvania. Afterwards, the novelist wrote that the "immense amount of torture and agony" inflicted by solitary confinement was largely hidden from public view, and he denounced the practice as "a secret punishment which slumbering humanity is not roused up to stay."
"We are no longer so unaware," Sotomayor wrote. "Courts and corrections officials must accordingly remain alert to the clear constitutional problems raised by keeping prisoners [….] in 'near-total isolation' from the living world in what comes perilously close to a penal tomb."