Does Capitalism or Socialism Make People More Free? Reason/Soho Forum Debate 10/15 in NYC
Gene Epstein of Barron's and Bhaskar Sunkhara of Jacobin will debate whether "socialism is more effective than capitalism in bringing freedom to the masses."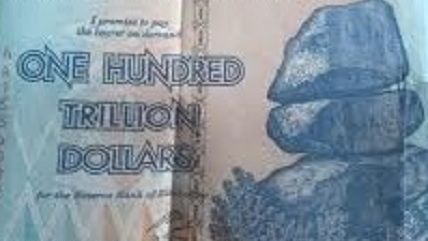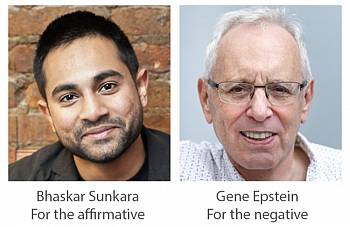 Socialism is more effective than capitalism in bringing freedom to the masses.
That's the resolution under discussion at the next Reason/Soho Forum debate, scheduled to take place in New York on Monday, October 15, at the Gerald W. Lynch Theater of John Jay College. Reason is proud to co-sponsor The Soho Forum, a monthly Oxford-style debate series that "features topics of special interest to libertarians and…aims to enhance social and professional ties within the NYC libertarian community."
As the Soho Forum summary of the event notes, "Socialism has been making a comeback in this country. According to Gallup, 55% of 18- to 29-year-olds now view socialism favorably. Among Democrats, support for capitalism has plummeted over the past two years from 56% to 47%—while Democrats' support for socialism stands at 57%."
The capitalism vs. socialism debate is taking place in a venue that seats 600 people. But tickets, which cost between $12 and $24, are selling fast and must be purchased online (go here now). Admission includes entry to a post-debate reception featuring wine, cheese, and other light fare and drinks.
Here is information about the evening's participants.
For the affirmative:

Bhaskar Sunkara is the founding editor and publisher of Jacobin and the editor of several volumes including The ABCs of Socialism (Verso, 2016). He is the author of the forthcoming Socialism In Our Time (Basic Books, 2019).

For the negative:

Gene Epstein has recently stepped down from a 26-year stint as Economics and Books Editor of Barron's, where he wrote the weekly column, "Economic Beat." He has taught economics at the City University of New York and St. John's University, and worked as a senior economist for the New York Stock Exchange. He's the co-founder and director of the Soho Forum.

The moderator for the debate is Naomi Brockwell, the co-founder of The Soho Forum and a former producer at Stossel on Reason whose videos and podcasts about Bitcoin can be watched and listened to here and here.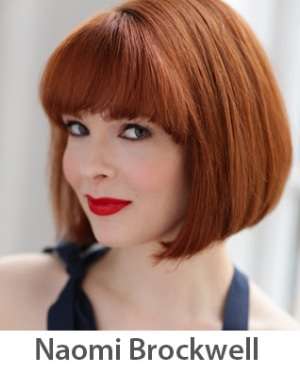 Here are the details:
Event starts at 6:30 pm
Reception to follow
Gerald W. Lynch Theater
John Jay College
524 W 59th Street
NY, 10019

Seating must be reserved in advance. Buy tickets here.
All Soho Forums are turned into Reason videos and podcasts. Go here for a full archive.
Go here to join The Soho Forum's mailing list.
On September 27, I interviewed Gene Epstein about his critical take on Nobel laureate Joseph Stiglitz in the Manhattan Institute's City Journal, the seeming revival of socialism among younger people, and how he planned to win next week's debate. Click below to listen via SoundCloud. Go here to subscribe to the Reason Podcast at iTunes.