Kavanaugh Confirmation Comes Down to Four Senators: Reason Roundup
Plus: millennial men are more socialist than millennial women and changes to juvenile justice programs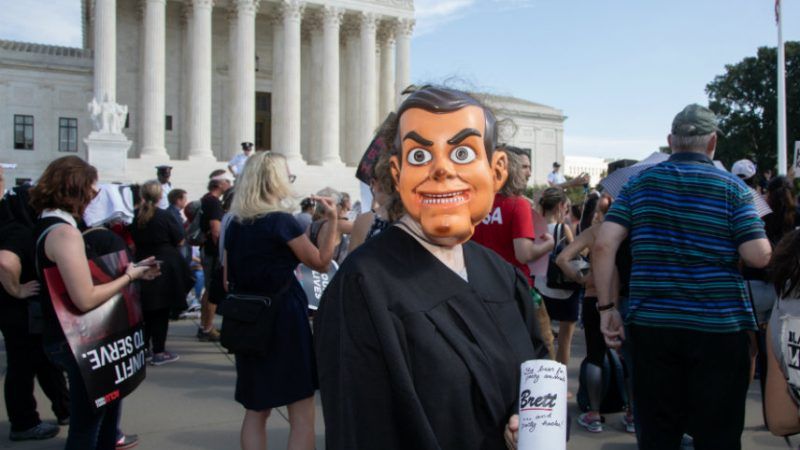 (Jeff Malet Photography/Newscom)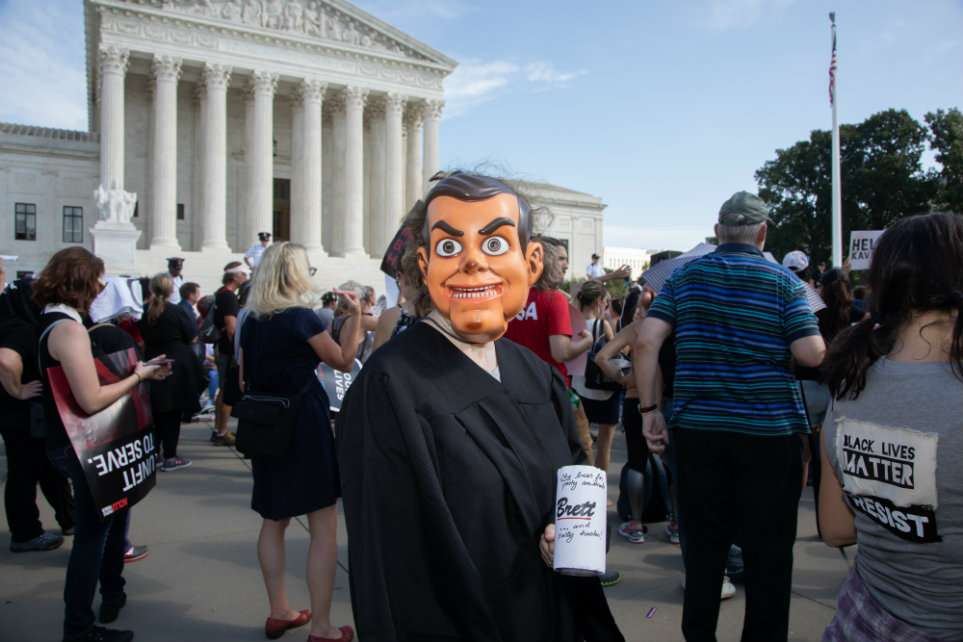 Kavanaugh vote scheduled for 10:30 a.m. The professional fate of Supreme Court nominee Brett Kavanaugh is up for grabs today. Following a half-hearted FBI investigation into sexual claims against the judge—the bureau interviewed neither Kavanaugh nor his first accuser, Christine Blasey Ford—senators are scheduled for a first vote this morning on whether to advance the controversial nominee to the high Court bench.
In an op-ed published by The Wall Street Journal last night, Kavanaugh admitted to getting emotional during last week's testimony before the Senate Judiciary Committee, but he said it was because he was there as a "son, husband, and dad." As a judge, Kavanaugh insists, he can turn off the quick temper and tears.
BREAKING—NEW: Cornyn just told me the cloture vote will be tomorrow around 10:30a.

That sets up final Kavanaugh confirmation for around *4:30p* Saturday.

— Lisa Desjardins (@LisaDNews) October 4, 2018
As of last night (and a week ago), most Democrats and Republicans in the Senate had made up their minds about how to vote on Kavanaugh. But a few still seemed conflicted.
Sens. Susan Collins (R–Maine), Jeff Flake (R–Ariz.), Joe Manchin (D–W.V.), and Lisa Murkowski (R–Alaska) have not yet said how they will vote.
Colorado Republican Sen. Cory Gardner's office told The Denver Post yesterday that Gardner "hasn't decided how he'll vote on Judge Brett Kavanaugh." But his office later put out a statement saying that "Gardner has been supportive of Judge Kavanaugh throughout the nomination. He had the opportunity to review the FBI report tonight. Nothing in the report changed his mind and he remains supportive of Judge Kavanaugh's nomination."
FREE MINDS
Getting tougher on juvenile offenders? "The Office of Juvenile Justice and Delinquency Prevention (OJJDP), a division of the Department of Justice (DOJ), has removed a number of webpages related to ongoing programs and policy guidance, and altered messaging on its website in ways that indicate a shift toward a more punitive approach to juvenile justice under the Trump administration," according to a new report from the Sunlight Foundation, a nonprofit focused on government transparency. It continues:
Information related to girls in the juvenile justice system and the use of solitary confinement among youthful offenders were among the materials removed from its website without notice. Changes have been made to the terminology used to describe juveniles that come into contact with the justice system and the types of programs and services OJJDP supports and provides. The Sunlight Foundation's Web Integrity Project documented those removals and significant language shifts, through an analysis of pages preserved by the Internet Archive's Wayback Machine, in a pair of reports released today.

The changes come as the office, which is a component of the Office of Justice Programs (OJP), has taken a distinct turn toward more punitive policies under the new administration, advocates and a former OJP official told WIP. The office has toughened its rhetoric as its current director has announced that she intends to "rebalance" its approach to direct more focus on victim's rights and community safety, and away from therapeutic interventions for youth.
More on the worrying shifts here.
FREE MARKETS
Millennial men more socialist than millennial women. A new poll from Buzzfeed looks at socialist leanings among young Americans. The poll—conducted in late September among folks 22 to 37 years old—found "millennial men were much more likely than women to call themselves a socialist or democratic socialist": 39 percent of all men surveyed, compared to just 22 percent of women. Overall, 31 percent of those surveyed said they considered themselves a socialist or a democratic socialist.
Poll questions and data here.
QUICK HITS
Today's financial traders are "subject to 24-hour Big Brother-style surveillance that goes beyond the scrutiny of equity and bond desks."
So it begins: A woman is suing Facebook for allegedly enabling sex trafficking.
Passing laws turns voters off from political parties. Hmmm…
Thanks to our copyright regime in the U.S., we already know how aggressive content moderation works, write the folks at Techdirt. "And it's a disaster."
Thirty people, including actresses Amy Schumer and Emily Ratajkowski, were arrested Thursday in anti-Kavanaugh protests.
New filing in Democratic National Committee v. Russian Federation, @WikiLeaks et al.: Amended Complainthttps://t.co/ddG0xNqvY5 pic.twitter.com/pa7MnUVs7O

— Big Cases Bot (@big_cases) October 4, 2018