Senate Judiciary Committee Approves Kavanaugh for Supreme Court, With a Twist
Sen. Lindsey Graham had the quote of the day: "I think I know what happened."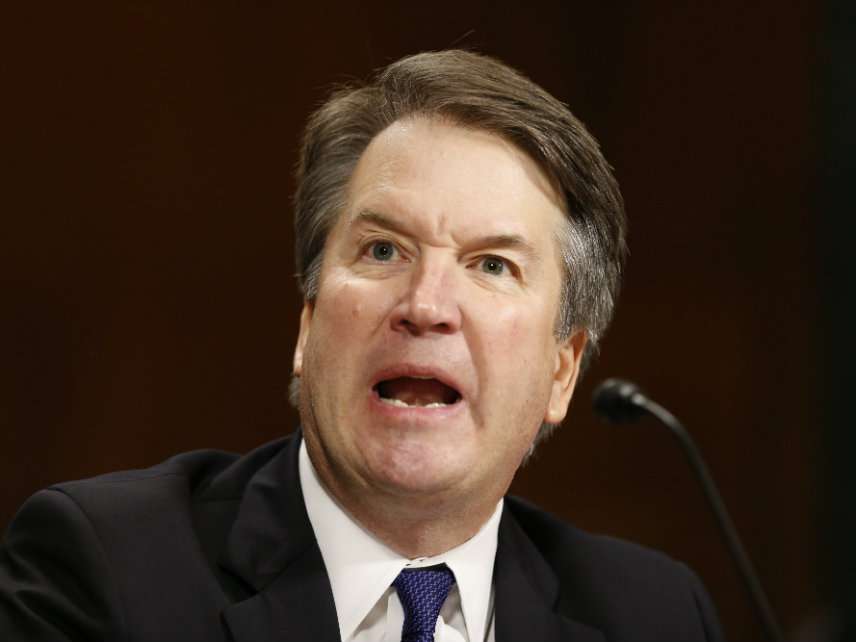 The Senate Judiciary Committee voted today to approve Brett Kavanaugh's nomination to the Supreme Court.
Kavanaugh's nomination has been controversial. The judge, who currently serves on the U.S Court of Appeals for the D.C. Circuit, now faces multiple allegations of sexual misconduct dating back to his high school and college years. His first accuser, Christine Blasey Ford, testified before the committee yesterday. When she was done, Kavanaugh offered a defense. Last night, Republicans on the Judiciary Committee announced they would hold their previously scheduled vote on Kavanaugh today.
The vote occurred along party lines: All 11 Republicans on the committee supported Kavanagh's nomination, while the 10 Democrats voted no. Hours before the vote took place, several Democrats walked out of the committee room in protest.
The ultimate results of the vote were not surprising. The swing vote was Sen. Jeff Flake (R-Ariz.), who said Friday morning he would support Kavanaugh's nomination. Flake's announcement meant Kavanaugh enjoyed the support of each Republican on the committee. But moments before senators voted, Flake complicated things: He said he would vote yes in the committee. However, he said he wanted the Senate to delay its floor vote for "up to" a week so the FBI can reopen its background check into Kavanaugh.
When the full chamber does vote, Kavanaugh's confirmation is far from a done deal. Senators on the fence include moderate Republicans Lisa Murkowski of Alaska and Susan Collins of Maine, as well as Sen. Joe Manchin, a Democrat up for re-election this November in West Virginia, which President Donald Trump carried in 2016 by a 41-point margin. Sen. Joe Donnelly of Indiana, another Democrat up for re-election in a state Trump won, said today that he'd vote against Kavanaugh.
Murkowski, meanwhile, tells NBC News she supports Flake's proposal regarding an FBI background investigation. Without both of their votes, the Senate would have a difficult time confirming Kavanaugh.
BREAKING: Sen. Murkowski, key Republican vote for Judge Kavanaugh's confirmation, tells @NBCNews that she supports Sen. Flake's call for a brief reopening of FBI background investigation on Kavanaugh before a full Senate vote – @LACaldwellDC

— NBC Politics (@NBCPolitics) September 28, 2018
Later, Senate Majority Whip John Cornyn (R-Texas) confirmed the FBI would indeed investigate Kavanaugh's background.
NEW: Senate Whip John Cornyn confirms there WILL be a supplemental FBI investigation for up to one week.

— Paul McLeod (@pdmcleod) September 28, 2018
This post has been updated with Sens. Murkowski and Cornyn's comments.