FEMA Director Brock Long Racked Up $151,000 in Unauthorized Travel
One of his unauthorized trips included a tour of a pineapple plantation with his family.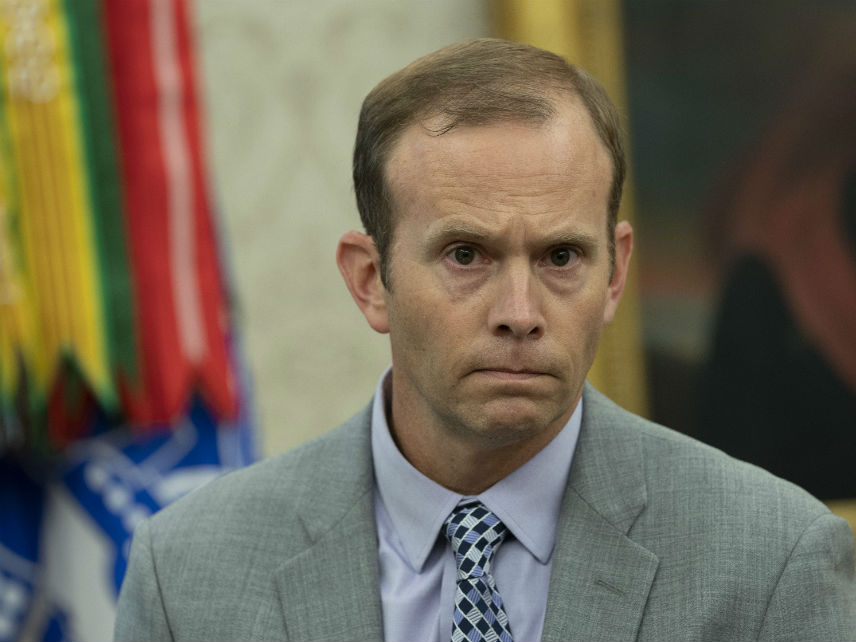 The Federal Emergency Management Agency (FEMA) has been thoroughly criticized for its poor preparation, wastefulness, and ineffective responses to natural disasters. Now, it faces a management scandal involving FEMA Administrator Brock Long. An internal investigation from the Department of Homeland Security's (DHS) Office of Inspector General (OIG) found that Long used over $150,000 in government money for personal expenses.
The heavily redacted report tracked Long's actions between December 2017 and April 2018 and was obtained by the Washington Post. According to the paper's findings, Long commissioned staff and government vehicles for personal trips. The unapproved trips included being driven from Washington, D.C., to his home in Hickory, North Carolina, on the weekends. The aides would then stay in hotels so they could drive Long either back to Washington, D.C., or to Charlotte Douglas International Airport. On at least one occasion, an aide picked up Long's children from their school.
Government-funded personal trips also extended beyond chauffered rides from D.C. back to his home. Long also took a trip to Hawaii with his family during his children's spring break. Following business-related activities, an aide drove Long and his family to visit a pineapple plantation and a volcano.
A policy states that Long is only permitted to travel in government vehicles during national emergencies with approval from DHS Secretary Kirstjen Nielsen. Nielsen was reportedly made aware of the situation because of Long's absences from his office, due, in part, to his frequent travel home. She confronted Long to inform him that agency resources were not for personal use.
Long spent about $151,000 on unauthorized travel, according to an estimate in The Wall Street Journal. Two officials have since been suspended in connection with the travel. Long remains in his position, but was ordered by Nielsen to pay the government back.