Criminal Charges for North Carolina Woman Who Sheltered Pets During Hurricane Florence
Tammie Hedges is facing upward of a dozen charges related to the medical care she freely provided to the animals.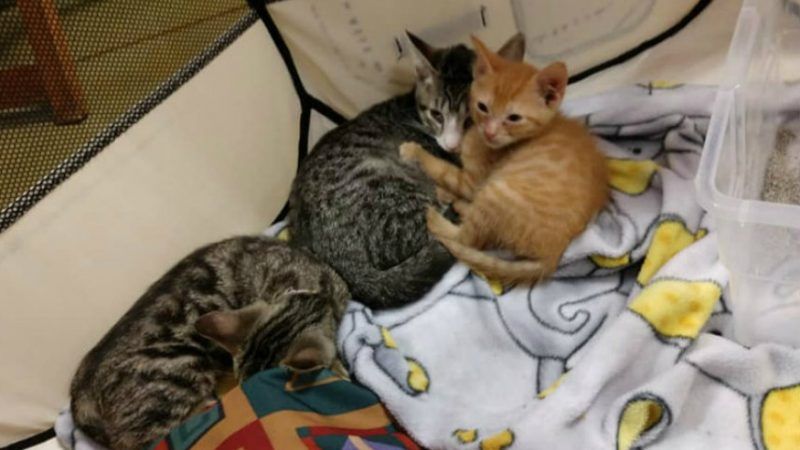 (Crazy's Claws N' Paws/Facebook)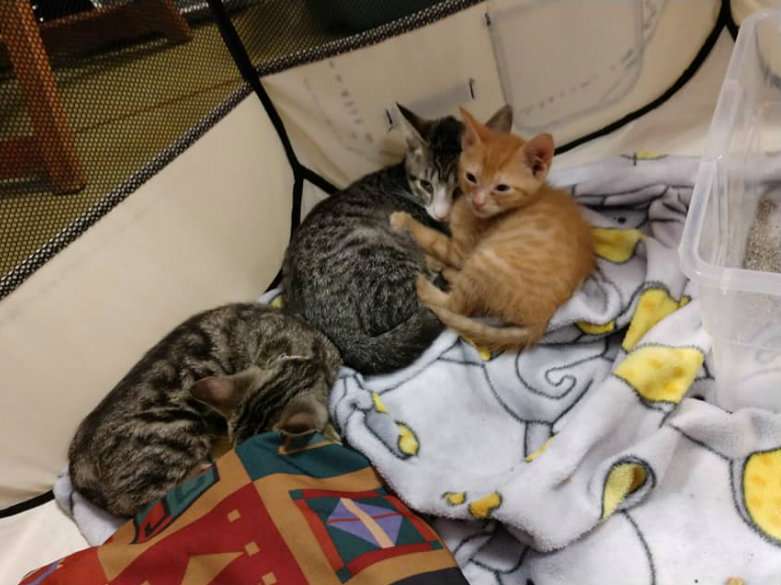 A North Carolina woman says she just wanted local pets to have a safe place to stay as Hurricane Florence made landfall earlier this month. But now she's facing upward of a dozen criminal charges related to the medical care she freely provided to the animals.
Flood and tornado warnings were in effect last week in Wayne County, North Carolina, and the area got more than 10 inches of rainfall. Keeping 2016's deadly Hurricane Matthew in mind, Tammie Hedges realized that with residents evacuating, there would be animals in need of safe, dry shelter.
"It was brought to my attention from some individual rescuers that were going to go out again during this disaster and save some animals," Hedges tells Reason. "They just didn't have anywhere to put them."
But there was a solution. Hedges is the founder and executive director of Crazy's Claws N' Paws, a 501(c)(3) nonprofit that takes in neglected or injured animals and finds them permanent homes. The volunteer-based, no-kill organization gives animals whatever they need, from medical care to microchipping.
Crazy's isn't a licensed animal shelter yet, but they're working on "renovating a shelter site," Hedges says. The building was not in a flood zone, and it's "easily accessible." In other words, the perfect place for pets to take refuge while Florence did her worst.
Hedges' organization took in a total of 27 pets—17 cats and 10 dogs. Thanks to donated food and other supplies, she made sure they were cared for. During the day, volunteers played with the dogs, walked them, and cleaned up after them. There was even a person who stayed at night "to make sure that the animals were not alone," she says.
On Monday, Hedges was at home when she got a call from Frank Sauls, the animal services manager for Wayne County. She says Sauls told he's received a call about flooding at the shelter site. There was no flooding, but Sauls asked her to come by anyway. When she arrived, Sauls asked if he could go inside to see the animals. She obliged.
Things quickly went south. "We didn't even get to the room that the animals were in and in and it was basically, 'you can hand them over voluntarily, or I'm going to get a warrant,'" Hedges says.
So what had Hedges done wrong? Hedges says Sauls threatened to charge her for administering veterinary medicine without a license. And while Hedges was taking care of the pets for free, she says Sauls told "one of the independent rescuers" that "he was looking at charging me for boarding." Finally, Sauls allegedly claimed Crazy's was operating an animal shelter without a license. "We had to keep telling him we're not open as a shelter," Hedges says. "This is an emergency disaster center for displaced animals for a natural disaster. That's all it is. It's temporary."
According to a Friday press release from the county, Hedges' crime was that she didn't have the proper license to give the animals veterinary medicine. The Wayne County District Attorney's Office has charged her with 12 counts of "misdemeanor practice/attempt veterinary medicine without a license and (1) count of solicitation of a Schedule 4 controlled substance," the press release says.
Hedges, though, says the dewormer and flea medicine she gave the animals are "over-the-counter" drugs, and thus "not illegal." Certain dewormers and flea medications can indeed be obtained over the counter, while others require a prescription. It's unclear which ones Hedges was using.
Hedges was arrested Friday, the Goldsboro News-Argus reports, and eventually released on $10,000 bond. Most of the charges, she told the paper, were a result of her administering amoxicillin, which is used to treat bacterial infections, to some of the animals. She also allegedly solicited a donation of the painkiller Tramadol.
On Tuesday, Hedges plans to meet with a lawyer, and she says she'll be "laying low" until then. But she's hoping this case will lead to changes in the government, "especially for the animals."
This post has been updated.