Report: N.J. Sheriff Caught on Tape Slamming Black People for Smoking Weed
New Jersey Gov. Phil Murphy says if the report is true, the sheriff "must resign."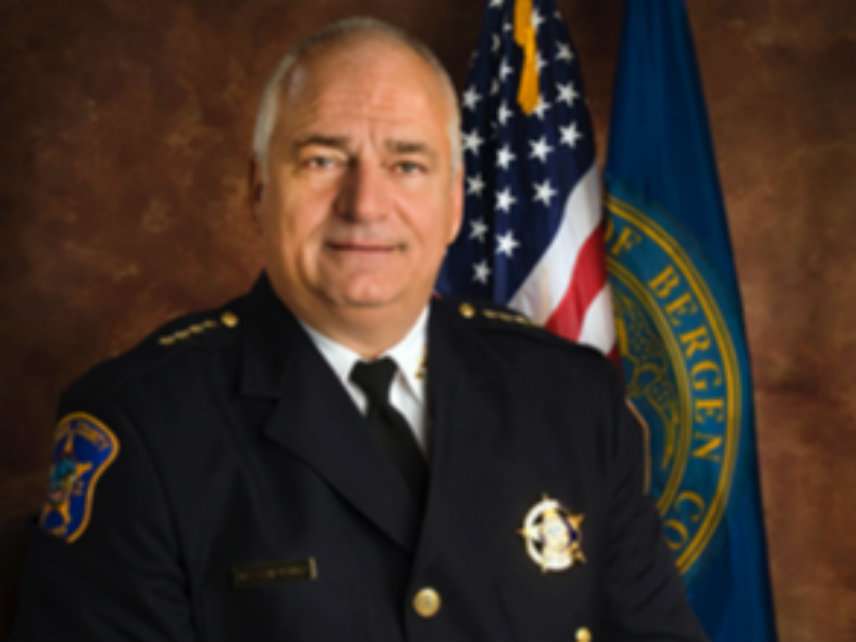 A New Jersey sheriff is under fire for a recording in which he is reportedly heard making racially charged comments about black people and marijuana. He also allegedly claimed the state's Sikh attorney general was appointed only due to his "turban" and speculated about the sexual orientation of New Jersey's unmarried lieutenant governor.
Details of the recording, which was obtained yesterday by the public radio station WNYC, were made public as New Jersey gets closer to legalizing marijuana for recreational use. Gov. Phil Murphy (D), who took office in January, promised during his campaign to legalize weed, and the state legislature generally seems to support the idea, as Reason's Eric Boehm reported last month.
Not all elected officials in the state agree. After Murphy was sworn in on January 16, Bergen County Sheriff Michael Saudino reportedly disparaged the new governor's inauguration speech. Speaking with colleagues in a county office building, he took issue with Murphy's views on criminal justice reform. According to WNYC, Saudino said:
[Murphy] talked about the whole thing, the marijuana, sanctuary state…better criminal justice reform. Christ almighty, in other words let the blacks come in, do whatever the fuck they want, smoke their marijuana, do this, do that, and don't worry about it. You know, we'll tie the hands of cops.
It didn't stop there. Saudino then took aim at New Jersey Attorney General Gurbir Grewal, a Sikh, saying Murphy appointed him only because of "the turban," WNYC reports.
The station says Saudino also asked about Lt. Gov. Sheila Oliver's sexual orientation. "Is she gay? Because she's never been married," Saudino reportedly said.
Saudino, a Democrat, is in his third term as Bergen County sheriff. His office did not return Reason's request for comment in time for publication.
In a statement, Murphy denounced Saudino's reported remarks. "Anyone using racist, homophobic and hateful language is unfit for public office," he said, adding that Saudino "must resign" if the voice in the recording is his.
Saudino's alleged comments linking African Americans to marijuana aren't even accurate. The Washington Post reported in 2013 that black and white people consume marijuana at about the same rate, although black people are far more likely to be arrested for doing so. That's why, as Reason's Jacob Sullum has noted, the National Association for the Advancement of Colored People (NAACP) supports legalizing marijuana at the federal level.
This is not the first time in recent months that a New Jersey elected official has been accused of making an outlandish claim about weed. In July, state Sen. Ron Rice (D–Newark) expressed concern that if weed is legalized, dispensaries will sell "sex toy oils with marijuana."