Nutrition Studies That Backed Obama-Era School Lunch Programs Get Retracted: Reason Roundup
Plus: Kennedy-family charity to bail out incarcerated NYC women and how Virginia makes things impossible for small distillers.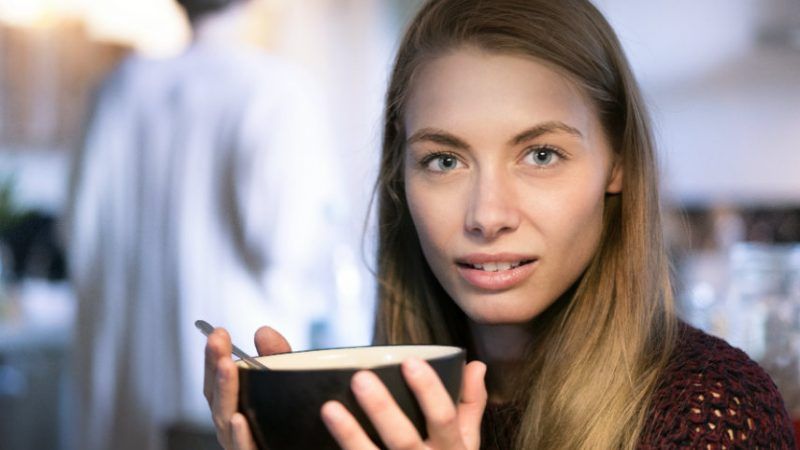 (peter scholl Westend61/Newscom)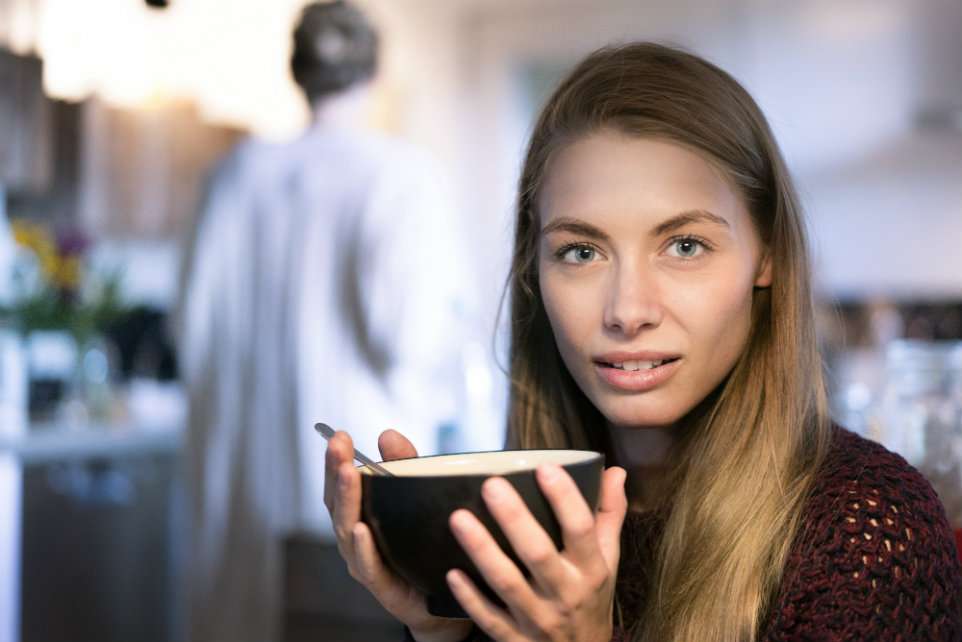 Six nutrition papers retracted from JAMA Network. The prestigious Journal of the American Medical Association (JAMA) Network announced Wednesday that it has retracted six papers that included Cornell University food scientist Brian Wansink as an author.
Wansink made a name for himself over the past decade pushing research on small environmental changes that could majorly effect people's eating habits. His research was widely disseminated in major media and incorporated into government programs—most prominently, a program to encourage healthier eating in school cafeterias called the Smarter Lunchrooms program.
The Smarter Lunchrooms program was spearheaded by the U.S. Department of Agriculture and designed by Wansink and his Cornell colleague David Just. As I noted here last August,
For the better half of a decade, American public schools have been part of a grand experiment in "choice architecture" dressed up as simple, practical steps to spur healthy eating. But new research reveals the "Smarter Lunchrooms" program is based largely on junk science.
The sham data behind the Smarter Lunchrooms program was exposed last year by PhD student Nicholas Brown and by University of Liverpool profressor Eric Robinson. From there, more of Wansink's work started being called into question. Now, the JAMA Network has announced the retraction of six Wansink articles published in its JAMA, JAMA Internal Medicine and JAMA Pediatrics journals from 2005 through 2014.
In May, "notices of Expression of Concern were published regarding articles published in JAMA and the JAMA Network journals that included Brian Wansink," said a statement from the JAMA Network:
At that time, Cornell University was contacted and requested to conduct an independent evaluation of the articles to determine whether the results are valid. Cornell University has notified JAMA that based on its investigation they are unable to provide assurances regarding the scientific validity of the 6 studies.
A response from Cornell stated that "because we do not have access to the original data, we cannot assure you that the results of the studies are valid."
The six retracted papers include research into how serving bowl size effects the amount of food people eat in one sitting; how watching TV affects people's eating habits; why it's a bad idea to grocery shop while hungry; and how to get students to order healthier lunches. Here's the whole list of questionable Wansink studies that have now been retracted:
FREE MINDS
Kennedy charity to bail out NYC women, teens. The Robert F. Kennedy Human Rights foundation "plans to spend millions of dollars to spring every bail-eligible city inmate that is 16, 17 or a woman in an epic move to promote jail reform," according to the New York Post.
The massive philanthropic move has New York City law enforcement upset, the Post notes.
"If a relative puts their house up for bail, the odds are pretty good that the arrested person will show up in court," fumed one source. "The odds are not that good if some rich person puts up the money. You won't feel as obligated to show up."

A high-ranking police source called the scheme "disgraceful."
FREE MARKETS
Small distilleries dragged down by regulation. "About 55 percent of the sale price from every bottle [of bourbon] Catoctin sells goes to the Virginia Alcoholic Beverage Control Authority and state coffers," writes Eric J. Wallace at VA Growler, in a piece that explores how state regulations are thwarting a burgeoning Virginia distillery scene.
For Virginia's craft distillers, "a tasting room is essentially a break-even business," says Scott Harris, owner of Catoctin Creek Distilling Company. Harris says Virginia's hyper-regulatory spirits laws make it difficult to operate in the state. […] And while craft brewers and vintners can lawfully serve patrons to the point of visible intoxication, distillers are allowed to pour just 3 ounces of product per customer, per day. Exacerbating the problem are the drastically different tax structures. Excise taxes on spirits are presently $19.93 per gallon (the third highest rate in the nation). Beer is taxed at $.26 and wine at $1.51.
One distiller told Wallace that Virginia's regulatory environment for distillers is so bad that she opened her new facility in Pennsylvania instead. "We've tried talking to legislators and they don't want to listen."
QUICK HITS
Pompeo decided to continue support for the Saudi coalition in Yemen — after being advised not to by regional experts — upon learning it would potentially jeopardize a $2 billion arms sale to Gulf allies.https://t.co/jrgfMdsNrD

— Haley Britzky (@halbritz) September 20, 2018
En banc 5th Cir. rules that prosecutors are not required to reveal exculpatory evidence to defendants before they plead guilty. pic.twitter.com/auMEGxhV8e

— Brad Heath (@bradheath) September 19, 2018
A New York Review of Books editor was fired after publishing an essay by ex-Canadian radio host Jian Ghomeshi, who had been accused of assault by more than a dozen women, and charged—then acquitted—in three cases.
Working in Nevada's legal prostitution industry can prevent a temporary legal resident from ever getting a permanent green card.
"There is no evidence that letting transgender people use public facilities that align with their gender identity increases safety risks," reports NBC on a large new study.