Police Are Using Pot to 'Smear' a Dead Man, Say Botham Jean Family Attorneys
After one of their own killed him, Dallas Police searched Jean's apartment for marijuana.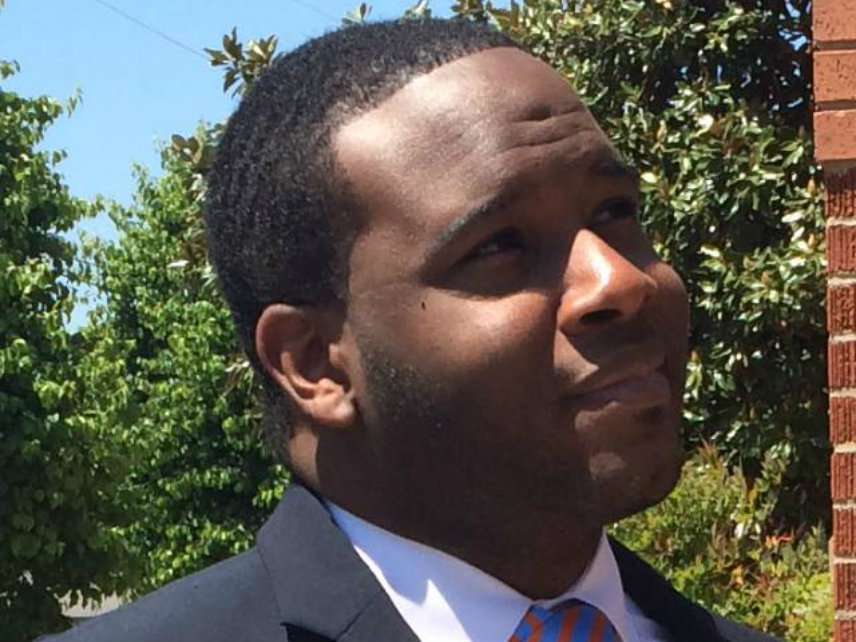 The day after an off-duty police officer shot Botham Jean in his own home, Dallas Police obtained a warrant to search Jean's apartment for "narcotics." The results of the search were revealed yesterday: Investigators reportedly found a small amount of marijuana and marijuana paraphernalia. Now lawyers for Jean's family are accusing police of trying to smear a dead man.
Dallas Police Officer Amber Guyger, who lived in the unit directly below Jean's, returned to her apartment complex after work last Thursday night. She says she mistook his apartment for her home, encountered Jean, and eventually shot him. Guyger has since been placed on administrative leave and charged with manslaughter; Jean died at a local hospital.
A warrant signed by 292nd District Court Judge Brandon Birmingham says police intended to search Jean's apartment for "any contraband, such as narcotics," that could "constitut[e] evidence of a criminal offense." Yesterday, KDFW reported that the things police found included 10.4 grams (about 0.37 ounces) of marijuana and a marijuana grinder.
It's not clear whose weed it was, but a civil rights attorney representing Jean's family says the department's motives to search for "narcotics" were all too clear. "It's telling that in a homicide investigation they went looking for drug paraphernalia," the attorney, Lee Merritt, tells The Washington Post. "There could only be one purpose for that. The only purpose is to look for information to smear the dead. That is exactly their specific intent."
Benjamin Crump, who's also representing the Jean family, agrees. The discovery of pot in Jean's home is "completely irrelevant," he points out to KXAS. Dragging it into the discussion, he says, is "nothing but a disgusting attempt to assassinate his character now that they have assassinated his person."
Several people on Twitter expressed similar sentiments:
He is the victim. This is despicable. Why did the search warrant include "contraband" and "narcotics" among the items sought? https://t.co/rcavCN3asR

— Sherrilyn Ifill (@Sifill_LDF) September 14, 2018
Utterly irrelevant. He could have been running the world's largest illegal marijuana dispensary and that would make no difference whatsoever to the facts, or change that he was the innocent victim here. https://t.co/F1P7Sz8OY9

— Charles C. W. Cooke (@charlescwcooke) September 13, 2018
This is the postmortem character assassination of #BothamJean .

This character attack is like when Emmet Till was accused of leering at a White woman (who lied) to legitimate his lynching.

An after death marijuana possession charge does NOT legitimate a homicide. @nytimes https://t.co/Wk5P604nr0

— Cornell William Brooks (@CornellWBrooks) September 14, 2018
Whether Jean smoked marijuana is indeed irrelevant. Put aside the fact that smoking weed is a victimless crime. Guyger entered his home with no probable cause. Assuming she's telling the truth—that she mistook his apartment for her own—whatever illegal activity Jean may or may not have been engaged in simply doesn't justify his death.