NYPD Cops Busted for Running a Prostitution and Gambling Ring
An ex-NYPD detective allegedly used his knowledge of police procedure to keep the operation afloat.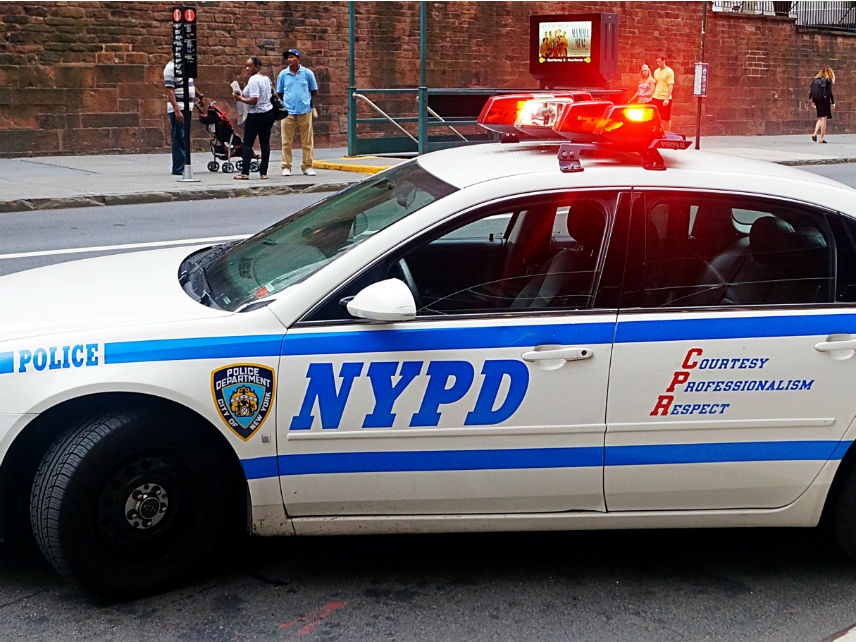 Current and former New York City police officers were found at the center of a major prostitution and gambling ring.
Seven active members of the New York Police Department (NYPD)—three sergeants, two detectives, and two police officers—were arrested and stripped of their badges on Wednesday for allegedly facilitating a prostitution and gambling ring in Brooklyn and Queens. They face charges for enterprise corruption, promoting prostitution, and official misconduct, according to news reports.
Retired NYPD detective Ludwig Paz and his wife, Arelis Peralta, a former prostitute, are believed to be the leaders of the operation. Paz has been charged with promoting prostitution and enterprise corruption. A three-year Internal Affairs Bureau probe into police-protected brothels, surveillance, undercover operations, and wiretaps led to the arrest of 40 civilians and the questioning of an additional 30 police officers. Much of the investigation is focused on the Brooklyn South Narcotics Squad.
Investigators reportedly found that in some instances prostitutes were directed to give sex and massages to officers as a way to congratulate them for their work. The ring, which is believed to have brought in $2 million between August 2016 and September 2017, used online ads and a knowledge of NYPD procedures to stay in business.
NYPD Commissioner James P. O'Neill released the following statement in response:
Message from @NYPDONeill: (Tweet 1 of 3) "Today, those who swore an oath & then betrayed it have felt the consequences of that infidelity. The people of this Department are rightly held to the highest standard, & should they fail to meet it, the penalty will be swift & severe."

— NYPD NEWS (@NYPDnews) September 12, 2018
(Tweet 2 of 3) "I thank Deputy Commissioner Joseph Reznick for the thorough investigation performed by the Internal Affairs Bureau, in partnership with the Queens District Attorney's Office, in rooting out this illicit activity."

— NYPD NEWS (@NYPDnews) September 12, 2018
(Tweet 3 of 3) "His unit initiated this probe and in doing so, has sent a clear message: there is no place in the NYPD for criminal or unethical behavior."—@NYPDONeill

— NYPD NEWS (@NYPDnews) September 12, 2018
In a 2017 case, a former NYPD officer stood trial for running an upscale prostitution service. Reason's Elizabeth Nolan Brown has reported on numerous cases in which officers solicited prostitution or ran their own operations.