FEMA's Administrator Is Under Investigation for His Travel Habits
FEMA confirmed the investigation just one day after admitting to leaving nearly a million water bottles for storm victims on an airstrip.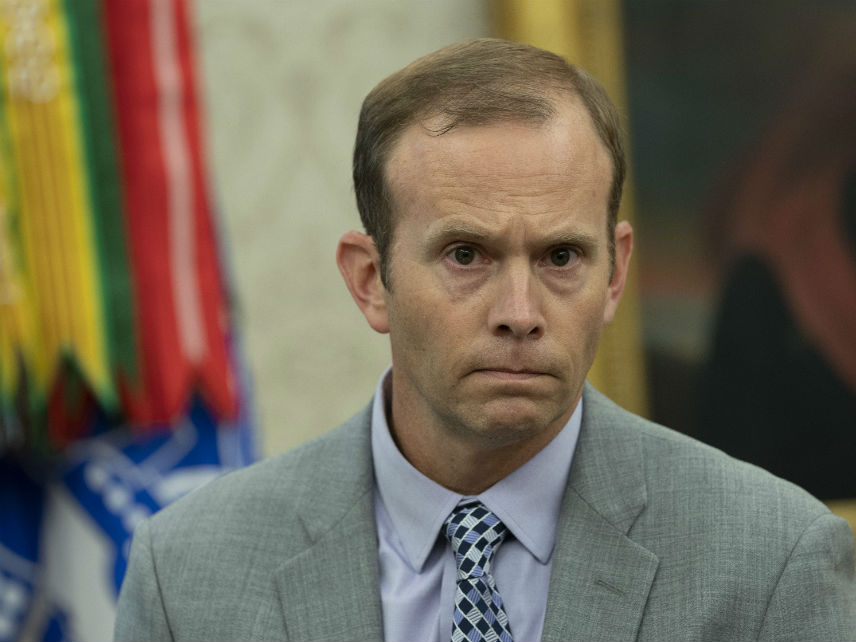 Just a day after it was reported that the Federal Emergency Management Agency (FEMA) managed to misplace nearly a million bottles of water that were supposed to be delivered to the Puerto Rican victims of Hurricane Maria, the agency was thrown into another controversy based on Administrator Brock Long's travel habits.
According to Politico, Long is being investigated by the Department of Homeland Security (DHS) Inspector General over whether he used official government vehicles and personnel, and by extension, taxpayer funds, to make personal six-hour drives on the weekends from Washington, D.C., to his home in Hickory, North Carolina. The investigation began after a government-issued black Suburban was involved in an accident.
Long, who has served in his position since June 2017, also reportedly drew the attention of DHS Secretary Kirstjen Nielsen for absences in the office, apparently due to his frequent travel home. Nielsen was said to have confronted Long to tell him that agency resources were not to be used for his personal trips.
The investigation was confirmed by the agency. "FEMA fully cooperates with all investigations conducted by the DHS [Office of the Inspector General]," Jessica Nalepa, FEMA director of external affairs, wrote in a statement given to CBS News. Long also said in a Thursday press briefing that he "would never intentionally run a program incorrectly" and intended to cooperate with the investigation.
FEMA director Brock Long says at briefing, re IG investigation: "I would never intentionally run a program incorrectly…Doing something unethical is not part of my DNA and it is not part of my track record in my whole entire career. We will work with the OIG."

— Eliana Johnson (@elianayjohnson) September 13, 2018
FEMA has a long history of mismanagement and wasteful spending, particularly in response to the very disaster with which they are tasked to help. This has included giving money to the wrong people, operating with outdated IT systems, and wasting billions on "duplicate payments, unsupported costs, improper contract costs, and unauthorized expenditures." According to FEMA's own "After-Action Report," the agency concluded that it was unprepared to deal with Hurricane Maria in Puerto Rico, which took the lives of nearly 3,000 people.