Trump: DOJ Should Investigate NYT Op-Ed Writer for 'National Security' Purposes
Trump thinks that by publishing the piece, the Times is "virtually" guilty of "treason."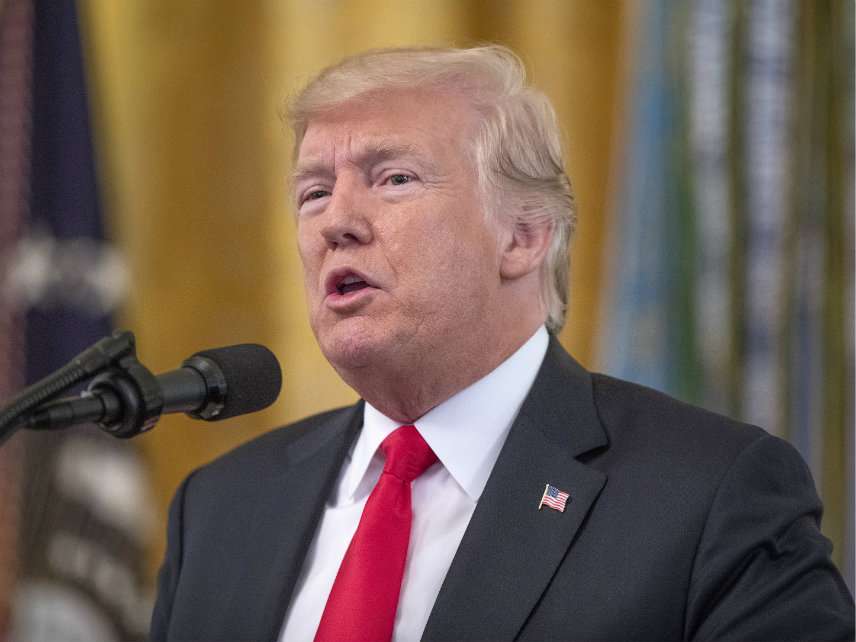 President Donald Trump says the Department of Justice should investigate the identity of the "senior official" who criticized him this week in an anonymous New York Times op-ed.
The op-ed represents a "national security" issue, Trump claimed to reporters aboard Air Force One today, according to the Associated Press. "We're going to take a look at what he had, what he gave, what he's talking about, also where he is right now."
Whoever wrote the op-ed shouldn't be able to attend meetings that require an upper-level security clearance, Trump added.
It's not clear what crimes the anonymous official is supposed to have committed, though Trump has previously called him/her "gutless" and a "coward." In a statement to CNN, Justice Department spokesperson Sarah Isgur Flores said the department does "not confirm or deny investigations."
Trump has spoken out strongly against the op-ed ever since its publication on Wednesday. That evening, he questioned on Twitter whether the senior official even exists or if the Times was using "another phony source." In that same tweet, Trump said that if the official does exist, the Times "must, for National Security purposes, turn him/her over to government at once!"
Trump continued attacking the op-ed yesterday, suggesting to Fox & Friends that by publishing the piece, the Times is "virtually" guilty of "treason." Aboard Air Force One today, Trump told reporters he wasn't sure if he'll be taking action against the paper. "We're going to see, I'm looking at that right now," he said.
According to the Times, the White House has a list of 12 people it suspects of authoring the article.