Why Would Frat Boys Follow a New Ban on Hard Liquor?
Frats already break the law by serving alcohol to underage students. Why would a ban on hard liquor be any different?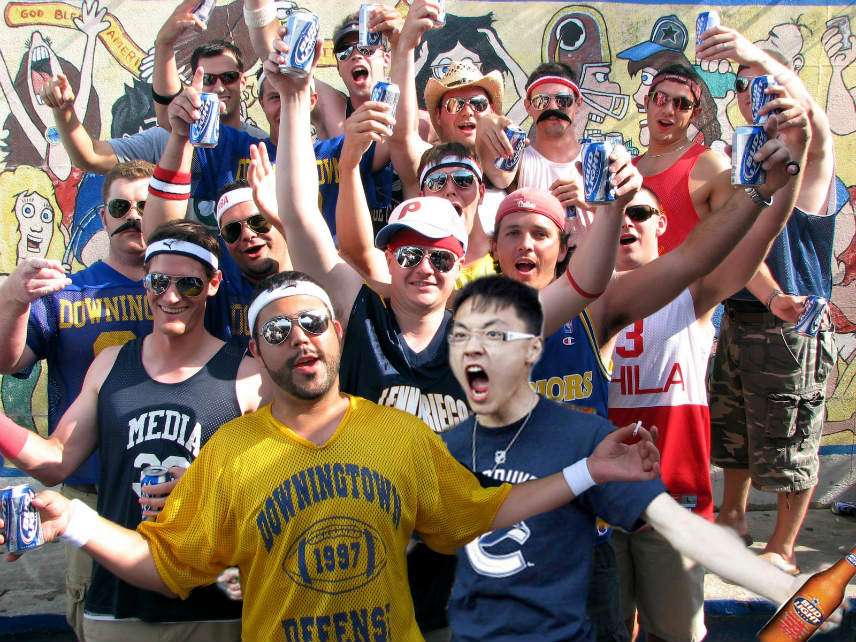 Beer and wine are fine, but the North American Interfraternity Conference (NIC) is a stickler when it comes to liquor. That's the major takeaway from the umbrella organization's new hard alcohol policy, which the group announced yesterday.
Fraternities have been under fire following alcohol-related hazing deaths at LSU and Penn State. In response, the NIC, which represents most national fraternities in the U.S. and Canda, voted to adopt "a Standard prohibiting hard alcohol from fraternity chapter facilities and events."
The policy, which received "near unanimous support," must be implemented by the start of September 2019, according to the NIC. It will affect more than 6,100 frat chapters across roughly 800 college campuses.
The new rule doesn't completely ban hard liquor from frat events. Member fraternities can't themselves serve drinks whose alcohol volume is greater than 15 percent, but a "licensed third-party vendor" can.
The NIC is addressing a real problem, but this solution makes little sense.
Binge drinking has indeed become engrained into frat culture. This has enabled not just hazing but probably an increase in sexual assaults too, as Reason's Robby Soave has noted.
But frats don't have a great record when it comes to following the rules in the first place. With the LSU and Penn State deaths, both deceased students were underage. Fraternities are already breaking the law by serving alcohol to underage students (which at most schools means most undergrads). Why would they listen to a new rule, one that the legal authorities can't even enforce?
The NIC is a private organization, and it can experiment as it sees fit with rules like this. By joining national fraternities, students are agreeing to follow whatever policies those frats decide to implement. But that agreement doesn't mean a whole lot when it comes to underage drinking, which is prohibited by the NIC in addition to being against the law. Why would this rule be any different?
So if banning hard liquor won't work, what will? Lowering the drinking age could help. College students are still going to drink, but letting them do so legally at home or at a bar means they're less likely to seek out wild frat parties. As Soave argued in 2015: "If lawmakers want kids to drink responsibly, they need to legislate responsibly."