Tariffs on Steel, Aluminum, and Lumber Blamed for Spiking Home Construction Prices
In Utah, Texas, and elsewhere, construction costs for new homes are up by about 60 percent this year.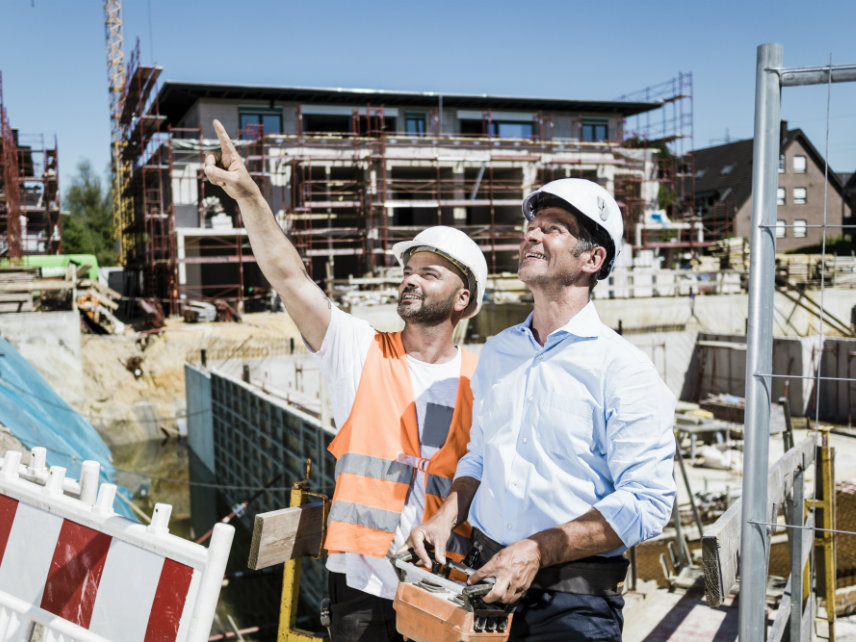 Donald Trump's tariffs on imported steel, aluminum, and lumber are hiking home construction costs by as much as 60 percent in some parts of the country, and the White House's next move on trade might only make things worse.
In Utah, home construction costs have jumped 60 percent since the end of last year, Michael Parker tells The Salt Lake Tribune. Parker is a vice president and senior economist for Ivory Homes, the largest homebuilder in Utah; he says average home prices have gone up by as much as $9,000 to compensate for the higher construction costs. On a percentage basis, no state has grown faster than Utah during the past decade, but trade barriers now threaten to combine with surging demand to drive home prices in Utah higher.
Other fast-growing parts of the country are feeling the same squeeze. In the Dallas suburbs, homebuilders are also reporting 60 percent increases in construction costs due to higher tariffs.
"Even if you are walking into a hardware store looking for a 2x4 for a weekend remodeling project, you're paying a lot more, and it's all a result of these tariffs," Phil Crone, executive officer of the Dallas Builders Association, tells a Dallas–Fort Worth NBC affiliate. Average home prices are up nearly $10,000 since last year in the North Texas market.
By the end of the week, the White House may announce another round of tariffs aimed at Chinese-made goods including home furnishings and appliances. While those tariffs won't directly effect the cost of building new homes, they will likely increase prices for would-be homeowners and those looking to upgrade existing homes.
It's hard to find the potential upside to the White House's tariff policy. Homebuyers stuck paying higher prices are not helping boost domestic industries that Trump is supposedly trying to protect. If prices rise enough to slow demand for new homes, some potential buyers will be shut-out of the market, and construction jobs—always among the first to be affected by a shifting economy, both for good and ill—will likely be lost. A slowdown in the housing market can easily have spillover effects into other parts of the economy too.
Homebuilders remain generally optimistic about their industry, but doubts are creeping in. A monthly index of industry confidence, published by the National Association of Homebuilders, fell to its lowest point all year in August—seven points down from a recent high in December 2017. The sharpest drop, and lowest score, amoung several metrics included in the index was for "buyer traffic," a measurement of consumer interest in new homes. That metric slipped into negative territory in the August survey. Sales of newly built homes have fallen 5 percent in recent months, the trade association reported.