Kavanaugh Hearings Open With Screaming Protesters and Grandstanding Senators
This week's SCOTUS confirmation hearings are going to be a brawl.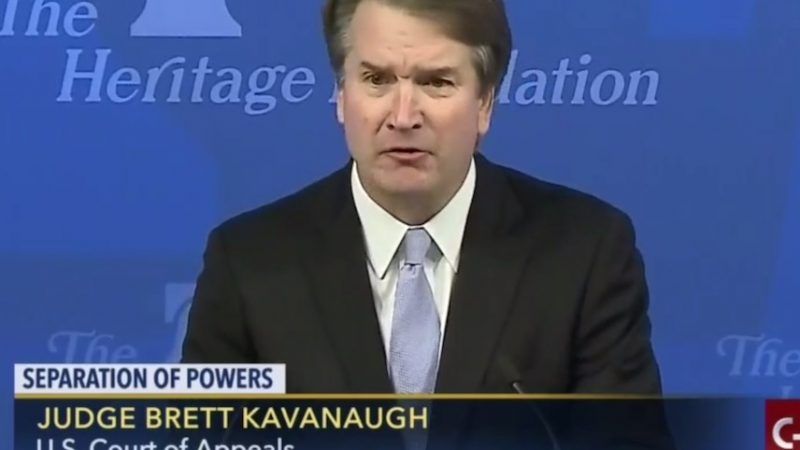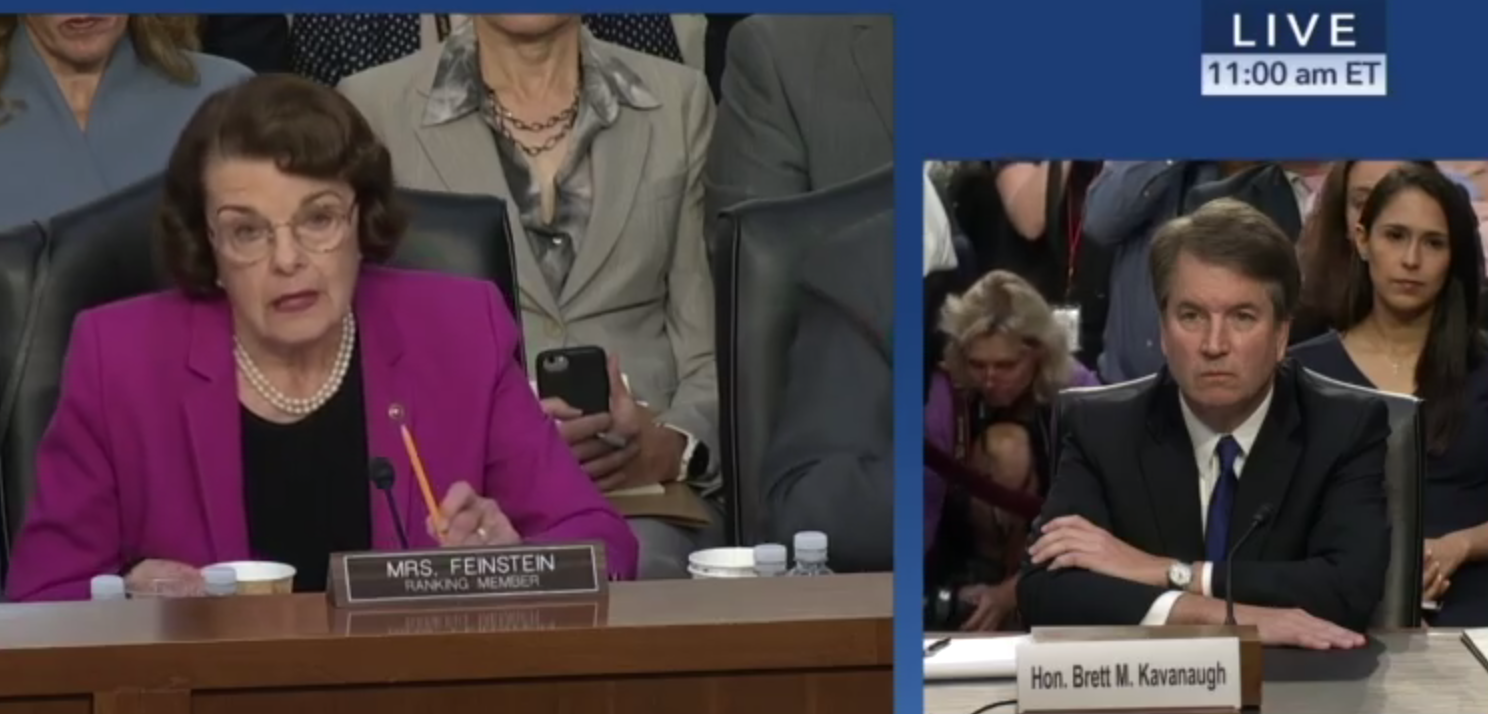 Supreme Court nominee Brett Kavanaugh has yet to be asked a single question by the Senate Judiciary Committee and already his confirmation hearings have taken on the characteristics of a brawl.
The opening gavel had barely struck this morning before Judiciary Committee Democrats launched an apparently coordinated effort to derail the proceedings, repeatedly interrupting the opening remarks of Committee Chair Chuck Grassley (R-Iowa) with motions to adjourn until tens of thousands of documents from Kavanaugh's years working in the George W. Bush administration are released. One after another, the Democrats asked the same question to both Grassley and the nominee: "What are you trying to hide?" A visibly irritated Grassley made it clear that he was going to proceed whether they liked it nor not.
At the same time, Capitol police were busily ejecting a series of screaming protesters, roughly two dozen in total. The screamers were somewhat less coordinated in their efforts, as they kept interrupting the Democrats and thereby succeeded in drowning out parts of the anti-Kavanaugh message.
Today's portion of the confirmation hearings is largely devoted to opening statements, meaning that the senators mostly take turns prattling on and on for the cameras. Perhaps the only real value in these tedious and grandstanding displays is that they reveal the basic partisan battle lines for the coming days.
For the Democrats, the overall approach appears to be combining procedural objections to the hearing itself with strong denunciations of Kavanaugh as a right-wing judicial extremist. Sen. Diane Feinstein (D-Calif.) offered a taste of this in her opening statement, which described Kavanaugh's "pro-gun" stance as "far outside the mainstream of legal thought." She also questioned whether he would be a threat to Roe v. Wade, the 1973 ruling that recognized the constitutionality of abortion rights. Expect to hear lots more about guns and abortion as the hearings get going.
For their part, the Republicans will apparently counter the procedural objections with references to past Democratic "borkings" of various GOP judicial nominees. In other words: It's payback time. As for Kavanaugh, the Republicans will stress his qualifications, his professed constitutionalism, and the wide respect he enjoys in the broader legal community. "If we could just get politics out of this," said Sen. Orin Hatch (R-Utah).
Of course, getting politics out of a modern SCOTUS confirmation fight is a harder ask than Hatch might care to admit. As both sides of the aisle clearly recognize, Kavanaugh, if confirmed, has the potential to cast deciding votes on a number of crucial legal issues that are likely to come before the Supreme Court. The screaming is far from over.