No Matter Who Wins the Midterms, Brace for More Conflict
Many Americans don't care about who is right or wrong; they only care about crushing political enemies.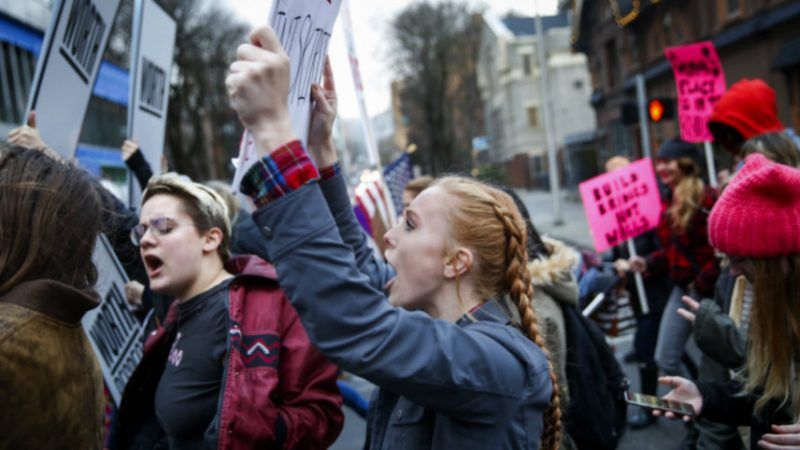 (Terray Sylvester / VWPics/Newscom)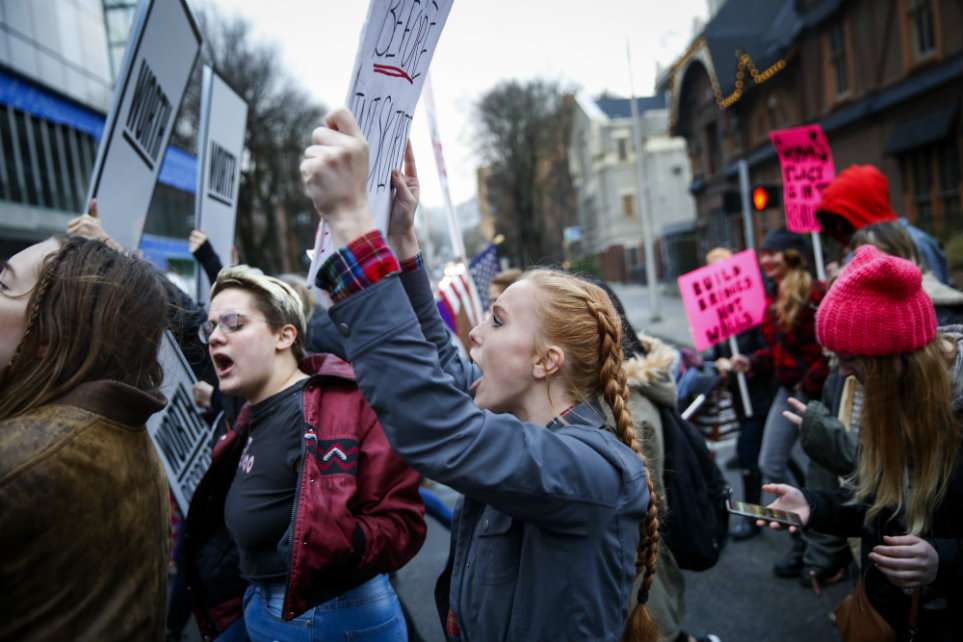 As former close associates of the chief executive succumb to serious criminal charges, the Trump presidency should be on the ropes. Yet by all evidence, the president's supporters remain unmoved by the brutal headlines—even as Donald Trump's opponents accuse him of treason and call for his impeachment.
Trump's approval rating remains "remarkably stable," according to one of the pollsters behind a recent bipartisan survey of presidential approval. "Between Aug. 18 and Aug. 22—the day after the news involving former Trump campaign chairman Paul Manafort and former Trump attorney Michael Cohen—the president's approval rating stood at 46 percent approve, 51 percent disapprove," reports NBC News, which was one of the poll's sponsors, with the Wall Street Journal. In a follow-up survey the organizations put together, "conducted Aug. 22 through Aug. 25, Trump's approval rating was 44 percent approve and 52 percent disapprove. That's within the poll's margin of error."
But not only is Trump's approval "remarkably stable," it's almost identical to that of his predecessor. Trump had 41 percent approval on day 583 of his presidency, the most recent measure by Gallup's Presidential Job Approval Center. Barack Obama had 43 percent job approval on day 586, the closest comparable date.
Gallup also finds that the current president's approval has remained within narrow parameters through rocky news and vicious political verbal sparring.
There is some difference, though, in the distribution of support, which has become more polarized. Obama's support as measured by Gallup included 78 percent of Democrats, 40 percent of independents, and 14 percent of Republicans—during an era which many people already regarded as deeply divided. Trump currently draws the support of 86 percent of Republicans, 36 percent of independents, and only 8 percent of Democrats.
That few Democrats like the current president is little surprise when public figures like former CIA Director John Brennan and TV host Bill Maher openly accuse Trump of "treason"—in an environment in which such over-the-top rhetoric (the word has a very specific legal definition) is no longer especially unusual.
For their part, many of the president's supporters seem to back him without doubting that he's done something wrong. "Among Republicans, just 46 percent strongly agree that he has been honest" with regard to the investigation into Russian interference in the 2016 presidential election," NBC News notes.
"But choosing sides in a conflict is rarely about who you're standing alongside and almost always about who you're standing against," Fredrik Backman writes in his recent novel Us Against You, which follows up the justifiably praised Beartown in exploring (among other things) mob mentality. That's not just a pointed insight into battle lines in a Swedish factory town, it's one that research says aptly describes modern political divisions.
"While partisan animus began to rise in the 1980s, it has grown dramatically over the past two decades," Shanto Iyengar and Masha Krupenkin, political scientists at Stanford, reported in a paper published earlier this year. And as that tension has grown, "hostility toward the opposing party has eclipsed positive affect for ones' own party as a motive for political participation."
How eclipsed?
"Record numbers of voters in 2016 were dissatisfied with their own party's presidential nominee and the opposing party's nominee," according to Emory University's Alan Abramowitz and Steven Webster. So the deciding factor came down to the fact that "large majorities of Democrats and Republicans truly despised the opposing party's nominee."
"Negative views of the opposing party are a major factor" in why people belong to political parties, Pew Research agrees. In the U.S., many Democrats and Republicans alike say "a major reason they identify with their own party is that they have little in common with members of the other party."
It's not who you're standing alongside—it's who you're standing against. When the animus is that deep, we're not talking about political opponents engaged in debate. Instead, Americans look more like enemies fighting in a death match.
In this death match, government agencies—like the FBI—become clubs with which to bash the enemy. Even laws are partisan weapons to be targeted against the other side's way of life, since political affiliation is now so closely associated with people's neighborhoods, hobbies, and lifestyles in a "starkly divided world of latte-sipping liberals and bird-hunting conservatives," as Daniel DellaPosta, Yongren Shi, and Michael Macy of Cornell University wrote in a paper published in 2015 in the American Journal of Sociology.
Republicans certainly expect the worst if they come out short in the mid-term elections. "Congressional Republicans are getting ready for hell," Axios reported this week. The publication "has obtained a spreadsheet that's circulated through Republican circles on and off Capitol Hill—including at least one leadership office—that meticulously previews the investigations Democrats will likely launch if they flip the House."
Meanwhile, some Democrats are openly calling for impeachment of the president, with pundits seriously considering the prospects for success.
How justified, or politicized, or both, those moves may be won't even matter to partisans. The election itself won't be considered to have settled anything except who temporarily controls the bludgeon. The only important consideration will be what helps allies and hurts enemies.