Picking Locks, False Arrests, and Other Abuses of Power Lead to Indictments Against the Majority of a Texas Police Department
Two thirds of the Llano Police Department stand accused of abusing their power.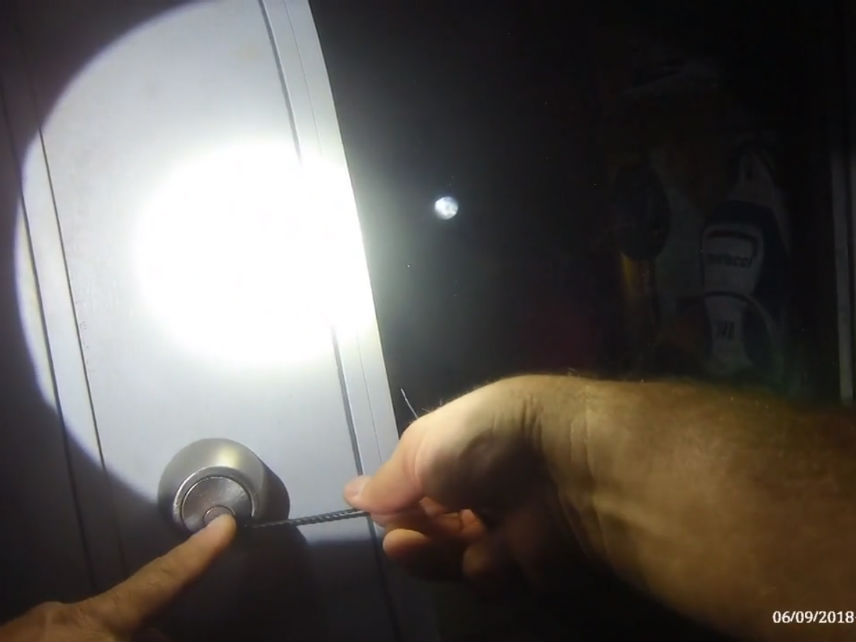 The bulk of a Texas police department has been wiped out by a series of grand jury indictments. The Llano Police Department had just nine employees, nearly two-thirds of whom have now been indicted for misconduct and abuse of power.
The central incident took place in May 2017, when a body camera captured footage of resident Cory Nutt confrontation with Police Chief Kevin Ratliff and Officers Grant Harden, Jared Latta, and Aimee Shannon.
Nutt yelled at Harden for speeding in the neighborhood late at night. The four approached Nutt at his home and asked him to step outside to speak with them. Nutt refused and asked why the officers wanted him outside. Rather than present any kind of warrant, the cops accused him of public drunkenness. They spent several minutes threatening to call Nutt's supervisor and have him fired from his job, and they also pointed a taser towards Nutt, switching between his crotch and his abdomen, and threatened to deploy it should he not comply. He said "Please don't" and walked outside, where he was then arrested and taken to jail.
The public drunkenness charges against Nutt were later dropped. The four were subsequently indicted on charges related to abuse of power. All but Ratliff pleaded not guilty.
Harden also received several indictments for tampering with dash camera footage during a DWI stop, tampering with arrest footage, using excessive force, and unlawful arrest. At one point, Harden allegedly attempted to falsely charge a woman with assaulting a public servant and resisting arrest. He is also accused of assaulting another woman and attempting to charge her with resisting arrest.
Another incident led to indictments against Officer Mark Burke and Llano County Deputy Duncan Roberts. When Roberts and Burke responded to a domestic dispute in June, the woman who made the call met them in her driveway. She told them that her live-in boyfriend, Clay Holley, tried to keep her and her children from leaving the house, said that he didn't hit her, and walked back inside the house and locked the door. The pair knocked on the door several times to no avail. This prompted Burke to use a lock pick kit and begin working on the door. While the men picked the lock, Holley insisted from inside that they had no business entering. Burke yelled at one point, "Open the door or we're coming through it! A domestic occurred here, we're going to conduct an investigation." While Burke trained his taser, Roberts kicked the door in. The men then placed Holley in handcuffs and put him in the back of their patrol unit. Holley sat there for an hour before his handcuffs were removed. He was let go without being charged for a crime.
This incident was also captured by a body camera.
Shannon and Latta have since been suspended, Ratliff and Harden were terminated, and Burke resigned. Roberts is on paid administrative leave. Asked if there was a climate of corruption within the department, City Manager Scott Edmonson replied, "Uh, no."