Could Violating Federal Housing Laws Finally Bring Facebook Down?
The feds hound Facebook for ads that allegedly violate the Fair Housing Act.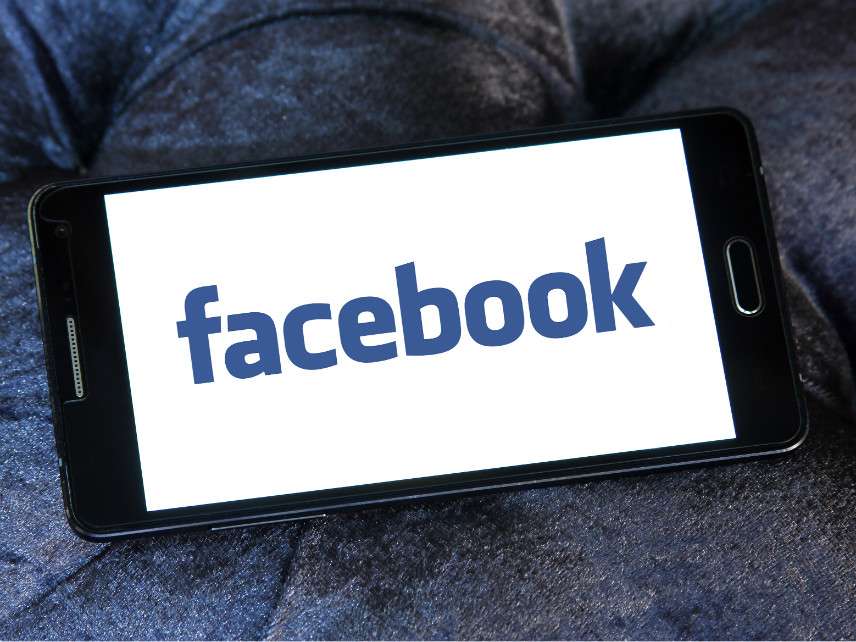 From Democrats incensed about Russian ad buys to Republicans convinced that the site censors Diamond and Silk, Facebook has been on the receiving end of a lot of hate lately. Yet the issue that could finally bring the hammer down on the social media giant might be its alleged violation of housing regulations.
On Friday, the Department of Housing and Urban Development (HUD) announced that it was filing an official complaint against Facebook for enabling advertisers to run discriminatory housing ads in violation of the 1968 Fair Housing Act (FHA).
"When Facebook uses the vast amount of personal data it collects to help advertisers to discriminate, it's the same as slamming the door in someone's face," Assistant HUD Secretary Anna María Farías said in a press release.
That same day, the Department of Justice (DOJ) weighed in on the side of a coalition of fair housing groups suing Facebook for the same reason. Both actions strike the heart of the site's business model: selling targeted ads based on users' information.
Stopping discriminatory ads sounds like a laudable goal. But there's no evidence at all that the site has facilitated any actual housing discrimination. The most likely results of this crackdown are that the site's users will get less information about housing and the government will expand its ability to regulate online behavior.
Understanding why that's so requires a bit of background.
Facebook's housing woes started in October 2016, when ProPublica published a story on how it was able to use the site's ad targeting categories to purchase housing-related ads that expressly excluded users whose "ethnic affinity" was listed as "African American," "Asian American," or "Hispanic." This seemed to be an explicit violation of the FHA, which prohibits publishing any "advertisement, with respect to the sale or rental of a dwelling that indicates any preference, limitation, or discrimination based on race, color, religion, sex, handicap, familial status, or national origin."
In response, Facebook promised it would update its terms of service for advertisers and build tools that would allow it to disable its ethnic affinity option for ads offering housing. In February 2017, it rolled out those fixes—only to be hit by a second ProPublica article in November detailing how its reporters were able to purchase housing-related ads that specifically excluded African Americans, mothers with kids, Spanish speakers, and a host of other protected classifications.
This second article prompted the National Fair Housing Alliance (NFHA), working with fair housing groups in Miami and San Antonio, itself to purchase phony Facebook ads that excluded categories of users they say fall under the protection of the FHA.
In March of this year, the NFHA filed a lawsuit against Facebook for discriminating not just against racial minorities, but on the basis of users' familial status (by running NFHA-purchased ads that excluded "soccer moms," "corporate moms," "fit moms," etc.) or national origin (because of ads that excluded users with an "interest in Telemundo").
Neither ProPublica's investigation nor the NFHA's lawsuit identified any parties other than themselves that had purchased discriminatory housing ads on Facebook, nor did they show anyone who has been denied housing as a result of such discriminatory ads.
Rather, the damages the NFHA describes in its lawsuit are either theoretical—that an advertiser could use Facebook's targeting tools to push discriminatory ads—or were inflicted by the NFHA on itself. Their complaint demands compensation for all the time and resources they've put into investigating Facebook's ad practices and educating the public about FHA-compliant social media ads, and for the damage Facebook has done to its general mission of promoting fair housing.
Facebook, for its part, demanded in June that the case be dismissed, arguing that the plaintiffs failed to show real damages. Importantly, Facebook also argued that it is protect by Section 230 of the Communications Decency Act, which until recently has been treated as granting broad immunity to platforms for the content published by third parties on their site.
It was that defense that got the DOJ to intervene. As Reason's Elizabeth Nolan Brown has covered extensively, the federal government is already trying to whittle away at the immunity offered by Section 230 as part of its misguided war on sex trafficking.
The NFHA's lawsuit gave it another opportunity to weigh in on this topic. In a "statement of interest" issued last Friday, the DOJ argued that because Facebook provided the tools necessary to both create and spread discriminatory housing ads, it was not a neutral platform but was actively providing FHA-violating content.
HUD, in its related complaint from last week, adopted the same arguments made by the NFHA lawsuit—that allowing ads that exclude protected classes or close proxies for protected classes was itself a violation of the FHA. That complaint opens a HUD investigation into Facebook, which could lead, as mentioned, to administrative fines, additional regulations, or a DOJ lawsuit.
Yet what good would federal sanction of Facebook really accomplish? So far we've seen only theoretical harms—and very real-world costs. Though the FHA's prohibition on discriminatory advertising is pretty brief, amounting to a single sentence in a 26-page law, HUD's interpretation of this prohibition is quite sweeping. Anything from the geographic placement of billboards to the demographic makeup of models in advertisements could lead an ad to be declared discriminatory under the department's guidelines. HUD's complaint makes this clear. It takes issue not just with ad categories that are on their face discriminatory, but also tenuously related proxy categories, such as anyone listed as interested in the "Hispanic National Bar Association," "child care," or "accessibility" (which excludes disabled people), or even ads exclusive to certain zip codes.
Requiring Facebook to police housing ads for the mere appearance of something that could be construed as discriminating would be onerous. Looking at the costs of enforcement, and stripped of traditional Section 230 immunity, Facebook may decide to just stop selling housing ads, period.
We've already seen similar events elsewhere. Google stopped running political ads in Maryland and Washington after those states, whipped up by Russia fears, imposed stringent new reporting requirements on the purchases of those ads.
A more likely scenario is that Facebook will keep the housing ads but become excessively cautious about what kind of tailoring it allows. Obviously, ads aimed at certain zip codes would have to go (no matter how useful that is for selling something as location-dependent as housing). So too would anything even remotely related to race or disability—e.g., interests, such as "hiking" or "mountain biking," that indicate the absence of a disability.
Stripped of the tools that make Facebook a valuable ad platform in the first place, landlords and real estate agents will be less likely to place ads there, meaning Facebook's users will be less likely to see them.
Thus, the federal government and folks over at NFHA may well end up causing the very harm that they're trying to prevent.
This won't be the end of the world. Renters, landlords, and home buyers and sellers can still easily find each other on other platforms, such as Craigslist, Padmapper, and ApartmentList. There are always traditional classified ads too. Yet in the absence of showing any real harm, and with the unintended consequences that aggressive enforcement would create, I see no good that could come from sanctioning Facebook.