Arizona Police Commander Remembers to Turn His Body Camera on For Office Romp
An officer's inappropriate use of work equipment shows the risk of hiring "second-chance officers"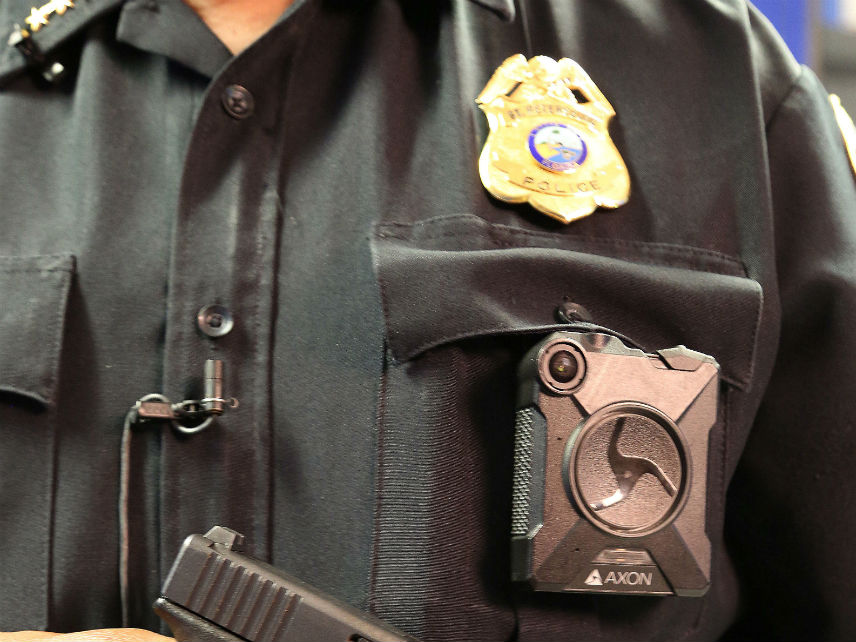 An Arizona police commander has been fired after choosing to use department resources for very personal reasons.
Footage from a body camera belonging to Anthony Doran of the Superior Police Department showed him carrying out a very personal tryst in the middle of his office, reports the Arizona Republic. In one video, Doran is seen angling his body camera toward himself and a woman in his office as they proceed to have sex. The unidentified woman in the video was not a department employee. The video dates to April, 2017, and was stored on Doran's computer. The video file was discovered by a secretary conducting business on Doran's computer.
The video is not all that was found. Channel 12 News reports that the video was found in a folder labelled "Fun Time." The "Fun Time" folder contained an additional 36GB of pornographic videos and nude pictures of Doran taken by himself. The folder also contained pictures of Doran's young daughter without clothes on. She is believed to be around the age of 5. According to the report, a sergeant who looked at the folder during an investigation into Doran wrote that both the images of the girl and their proximity to the other contents in the folder caused him to "physically react with shaking hands and upset stomach."
The Pinal County Sheriff's Office, which conducted the investigation into Doran's behavior, will not pursue charges against Doran for the picture of his daughter. However, the report made note of "suspicion that some grooming behavior may be present." Authorities also found that Doran was previously investigated and subsequently fired in 2013 from the Pima County Sheriff's Department for having inappropriate contact with a woman in his patrol car while on duty.
When confronted about the body camera footage, Doran allegedly told investigators, "I'll admit to that (violation) and take my 40," referring to a week-long suspension. Doran did not believe his termination was appropriate. He later griped that the town manager did not accept his resignation and chose to fire him instead. The Superior Police Department said he was fired in April.
An opinion piece in the Arizona Republic criticized the department for hiring "second-chance officers" like Doran. These are officers who, as explained, were "fired by previous departments, sanctioned by the state or placed on the Brady List, meaning their past behavior could compromise future court testimony." Most of the officers in Superior's nine-person police team are "second-chance officers." It was explained that departments hire officers previously accused of unethical behavior to save money.
Bonus link: Reason's Anthony L. Fisher explores why it's difficult to prevent bad cops from getting new jobs on the force.