Malaysia Ditches Terrible Fake News Law
Disseminating fake news was punishable by up to six years behind bars.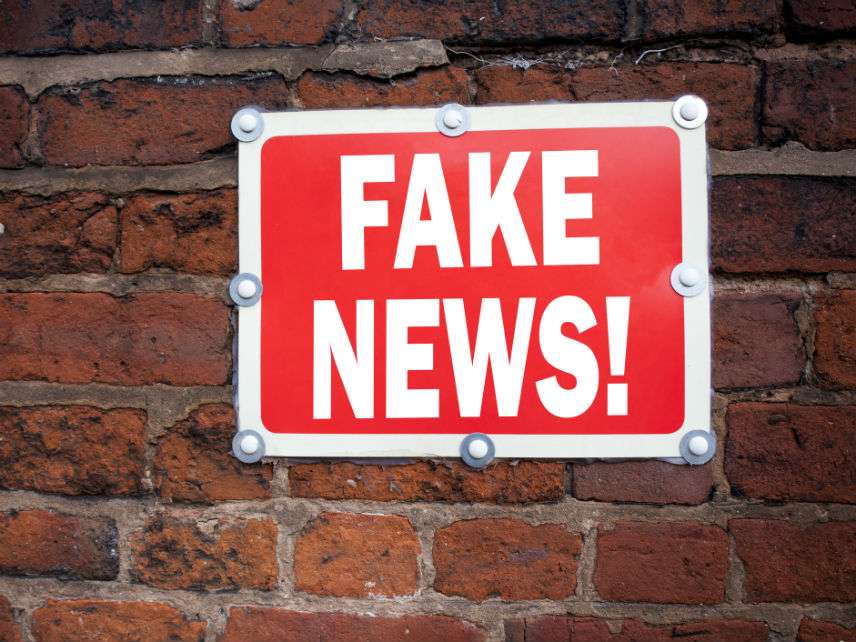 Less than five months after passing legislation that made creating and disseminating fake news punishable by jail time, Malaysia's parliament has repealed the law.
The Anti-Fake News Bill 2018 was approved in early April by the government of then-Prime Minister Najib Razak. But as the Associated Press reports, human rights advocates worried the law would be used to stamp out opposition ahead of Malaysia's general election in May.
"This is a law that was clearly designed to silence criticism of the authorities and to quell public debate—it should never have been allowed to pass in the first place," Teddy Baguilat, a Philippine member of parliament, said in a statement. Baguilat serves on the board for the Southeast Asian nonprofit group ASEAN Parliamentarians for Human Rights.
Those found guilty under the now-repealed fake news measure faced up to six years behind bars, as well as a fine of up to 500,000 ringgit (about $123,000).
But if the law's purpose was to keep Najib in power, then it failed. Najib's party was defeated in May, and Mahathir Mohamad became the new prime minister. On Thursday, the new government repealed the fake news bill by a voice vote. "We don't need new legislation. We already have existing laws, such as the Communications and Multimedia Act 1998 and others that can deal with" fake news, Deputy Minister Mohamed Hanipa Maidin told lawmakers prior to the vote.
Baguilat praised the government's decision to get rid of the law. "The Malaysian lower house's decision today to repeal the wildly repressive Anti-Fake News Law marks a huge step forward for human rights in Malaysia," he said in his statement. "It not only shows that the Pakatan Harapan government is serious about its promises to strip controversial laws from the legal books, it also sends a signal to the wider region that positive human rights change is within reach."
But while Malaysia may have gotten rid of this one law, it's still far from a bastion of free speech and press. The nation was ranked 145th out of 180 countries in the press freedom group Reporters Without Borders' 2018 World Press Freedom Index.
The group noted that Malaysian newspapers must renew their operating licenses with the government every year. And under the decades-old Sedition Act, criticism of the government is heavily restricted. "The Malaysian authorities should now follow up and repeal all other repressive laws, including the Sedition Act," Baguilat said.
Fake news is a real problem around the globe. But as Reason's Nick Gillespie has previously argued, that doesn't mean regulation is the answer.