A Georgia Police Chief Is Convinced His Department Was Right to Tase a Grandmother
The 87-year-old woman was cutting dandelions with a kitchen knife.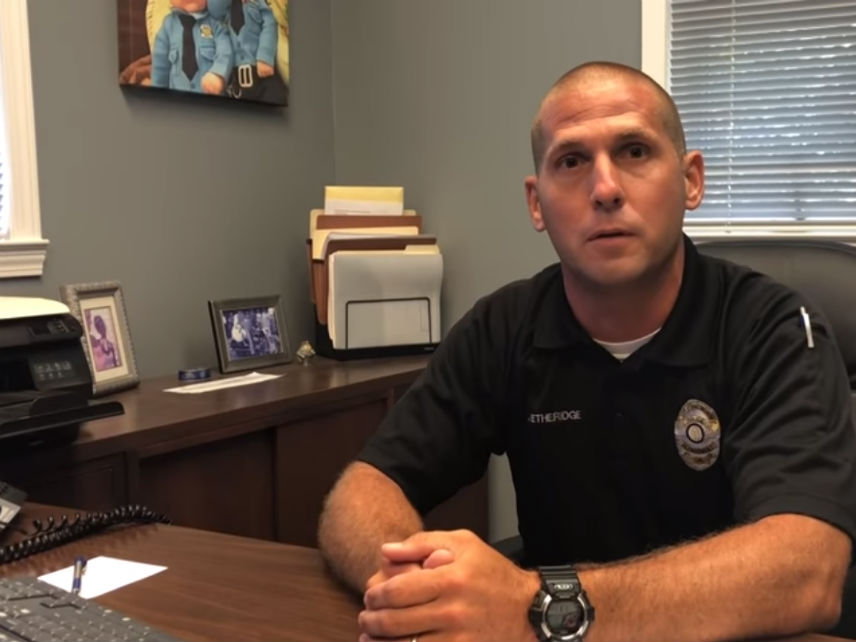 A Georgia family is wondering why police officers chose to use a stun gun on their elderly grandmother while she was cutting dandelions for a traditional Levantine dish.
ABC News reports that Martha al-Bishara, who is 87, immigrated from Syria about two decades ago, and speaks mostly Arabic, decided to cut dandelions with a kitchen knife near a Boys and Girls Club in Chatsworth. A staffer called 911, saying the woman was carrying a knife and didn't speak English. The staffer also told emergency services al-Bishara was an older woman who hadn't threatened anyone and seemed to be looking for "vegetation to cut down or something."
Chatsworth Police Chief Josh Etheridge told ABC News he arrived at the scene after one of his officers, whom he did not name. The pair repeatedly told al-Bishara to drop her knife and at one point attempted to mime the action for her. "She came walking toward the officer," Etheridge told the Daily Citizen-News. "After multiple commands, he told her to stop several times. She continued walking, at which time we deployed the Taser."
Al-Bishara was charged with two misdemeanors: criminal trespass and obstruction of an officer. When asked why the officers couldn't retreat, Etheridge argued that their position on sloped terrain might have caused one of them to fall down, giving al-Bishara an opportunity to approach. Etheridge argued that using the Taser avoided deadly force. "In my opinion," he said, "it was the lowest use of force we could have used to simply stop that threat at the time. And I know everyone is going to say, 'An 87-year-old woman? How big a threat can she be?' She still had a knife."
Etheridge said there was body camera footage of the incident, but it would not be released due to the pending charges.
Although the shooting is justified in Etheridge's mind, al-Bishara's family feels differently. "She is still repeating the incident over in her mind and telling us she didn't mean for this to happen and apologizing that she didn't want to bring this on us," said great-granddaughter Martha Douhne. "She is having trouble sleeping and is stressed." Al-Bishara's grandson Timothy Douhne observed that "my grandmother is a human being who they didn't have any patience with."
Bonus link: Last month, a Cincinnati police officer tased an 11-year-old girl suspected of shoplifting at a grocery store. Department policy allows tasing of children as young as 7.