Federal Judges Order New Orleans Courts to Stop Shaking Down Citizens with Fees, High Bail
When half of a court's funding comes from criminal defendants, incentives get twisted.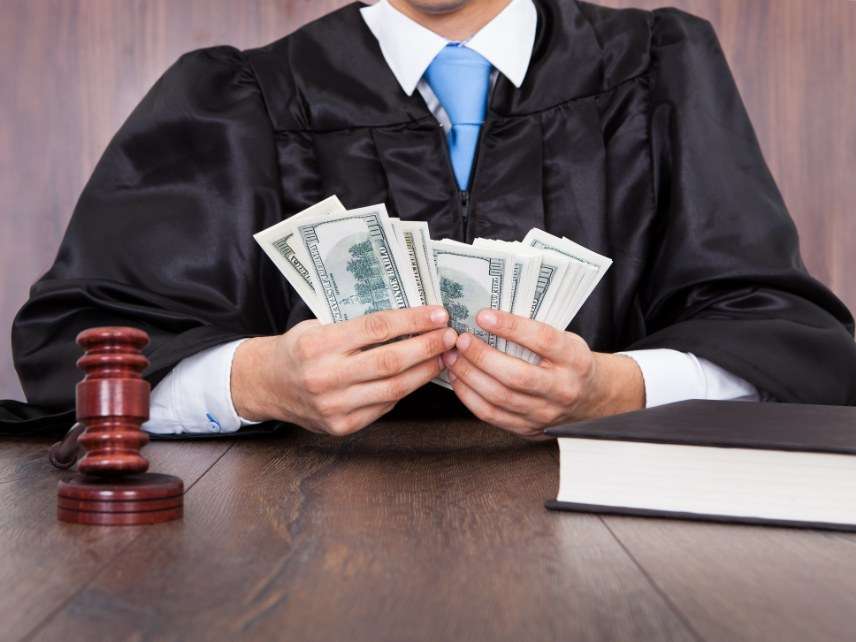 New Orleans courts have long relied on money snatched from defendants through fees and bail bonds; the people who can't pay get locked up. But now two federal rulings could push the courts away from that system.
On Friday, U.S. District Judge Sarah Vance ruled that Orleans Parish Criminal District Courts were unconstitutionally jailing people for failure to pay court fines and fees without any sort of neutral forum or any consideration of whether they had the ability to pay. And on Monday, U.S. District Judge Eldon Fallon ruled that Orleans Parish Magistrate Judge Harry Cantrell violated the constitutional rights of defendants by arbitrarily setting high bail requirements without any consideration of whether they could pay them and without any willingness to consider alternatives.
At the heart of both rulings is a court system that uses the money generated by these practices to fund itself, a fact that compromises the neutrality of the judges' decisions. The Orleans Parish criminal court gets more than half of the revenue for its general fund from fines and from a 3 percent fee it collects from bail bonds. Judges thus stand to benefit from the fines and fees.
According to the complaint against Cantrell, the judge had a practice of setting a minimum of $2,500 for bail, regardless of the charges; he did not consider or care whether defendants were able to pay. He resisted letting defendants post unsecured bonds on their own (meaning they wouldn't have to pay up front and would owe the court money only if they didn't show), and he pushed defendants to go through bail bondsmen, guaranteeing the court would get a cut of the money the defendant paid. Court transcripts show him going so far as to threaten defense attorneys with contempt for trying to request bail reductions.
Bail is not supposed to be a way courts can fund themselves. Bail is supposed to be a form of security to make sure a defendant shows up for trial. Making it a source of revenue gave Cantrell an incentive not to care whether it was necessary in any particular case. Indeed, it created a conflict of interest: When Cantrell assigned higher cash bail amounts, the courts made more money. As Judge Fallon notes in the ruling, "Judge Cantrell's participation in the management of the [court's general] Fund in conjunction with his determination of Plaintiffs' ability to pay bail and the amount of that bail is a substantial conflict of interest that produces a 'possible temptation…not to hold the balance nice, clear, and true between the state and the accused.'"
After the bail lawsuit was filed last year, Cantrell informed the court that he has instituted changes to add some actual due process to his decisions and not just spit out demands for $2,500. Fallon said in the decision that he appreciated Cantrell's openness to changes, but he added that proper due process required the judge to consider both the defendant's ability to pay bail and whether alternative conditions could be considered for a defendant's release.
Both of these cases have been advanced by lawyers with the Civil Rights Corps. For the bail case, they partnered with the MacArthur Justice Center. For the debtors' prison case, they partnered with the Lawyers' Committee for Civil Rights Under Law and the law firm of Orrick, Herrington & Sutcliffe. You can read more about each lawsuit here and here. The Civil Rights Corps has been involved in fighting excessive bail systems across the country, and Reason interviewed the group's founder, Alex Karakatsanis, for our cover story on the growing bail reform movement. Read that here.