Some Single-Sex Organizations at Harvard Go Quietly While Others Vow to Fight
Harvard's Delta Gamma sorority announced that that they are disbanding due to university rules banning single-sex student organizations.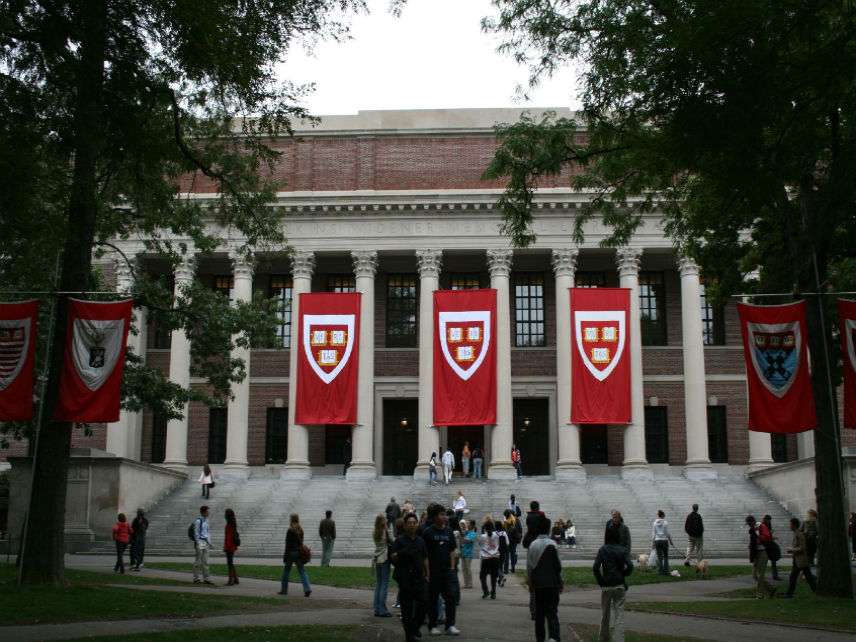 Incoming female students at Harvard University will have one less Greek-Life option now, thanks to the school's recent restrictions on single-sex organizations. The Zeta Phi-Cambridge Area, a chapter of the Delta Gamma organization, has chosen to disband rather than comply with the new rules.
In the spring, Harvard Delta Gamma members had signed a letter ("We Believe Women Should Make their Own Choices") along with two other sororities, Alpha Phi and Kappa Alpha Theta, expressing their plans to continue operating and continue recruitment of female students.
"We realize that including freshman women as members in our organizations is in contravention of the current sanctions Harvard's administration has imposed on single-gender social groups," said the letter. "Yet penalizing our future members for their involvement in a sorority, in reality, denies them access to member-driven education and support systems shown to be effective in battling sexual assault, as well as alcohol abuse, mental health issues, and the particular challenges inherent in college life."
But in May, Delta Gamma national voted to instead shut down its Harvard chapter entirely.
"The decision does not mean that we are succumbing to the university's new sanctions and policies regarding participation in unrecognized single-gender organizations like ours," Wilma Johnson Wilbanks, Delta Gamma president, said in a press release. "We will continue to champion our right to exist on campuses everywhere."
Some former members of Harvard Delta Gamma have formed a new organization called Kali Praxi, a co-ed social organization.
Additionally, Kappa Alpha Theta announced in July that "Harvard's chapter of the all-female sorority Kappa Alpha Theta will become the gender-neutral social group 'Theta Zeta Xi' and will disaffiliate from its national organization in the fall of 2018," according to Harvard student newspaper The Crimson.
Not all affected organizations have been willing to go away without a fight. Numerous all-male organizations have gone to lobby members of Congress to pass the PROSPER Act, a piece of legislation that can pressure universities to avoid penalizing student for joining single-sex organizations or lose federal dollars. In its current state, the bill would not impact current Harvard but students are hoping to convince Congress to add provisions that would impact them.
The Yale Daily News has speculated that if lobbying efforts are unsuccessful then students may pursue a lawsuit.