Kevin McCarthy Wants Twitter to Kick Out a Congressional Candidate
...after months of complaining that social media companies censor too much.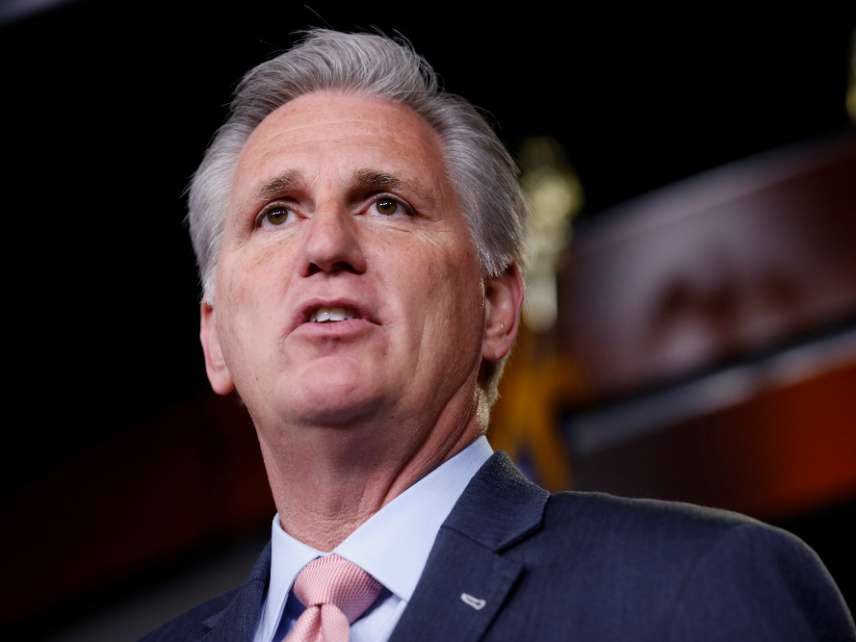 House Majority Leader Kevin McCarthy (R–Calif.) wants Twitter to ban a congressional candidate who called first lady Melania Trump a "hoebag."
In a tweet yesterday, Turning Point USA founder Charlie Kirk pointed out that Trump has significantly fewer staffers than her predecessor, Michelle Obama. Mark Roberts, an independent running to represent Oregon's 2nd Congressional District, responded by suggesting Trump is a prostitute:
Did you know the First Lady works by the hour? #thinkdirty #hoebag

— Mark Roberts (@RobertsforCD2) July 30, 2018
I'd call that tasteless but harmless and move on. McCarthy called it "disgraceful" and declared that Twitter CEO Jack Dorsey should ban Roberts from the platform as soon as possible:
.@jack this attack on @FLOTUS is disgraceful. Comments like these have no business on any platform. This account should be banned ASAP. https://t.co/sIGO4ggeAM

— Kevin McCarthy (@GOPLeader) July 31, 2018
The punchline: McCarthy has spent the last few months accusing social media companies of censoring conservative viewpoints. Apparently, it's not the censorship part that offended him.