Federal Judge Rules That Albuquerque's Asset Forfeiture Created an Unconstitutional Profit Incentive
"There is a realistic possibility that forfeiture officials' judgement will be distorted by the prospect of institutional gain."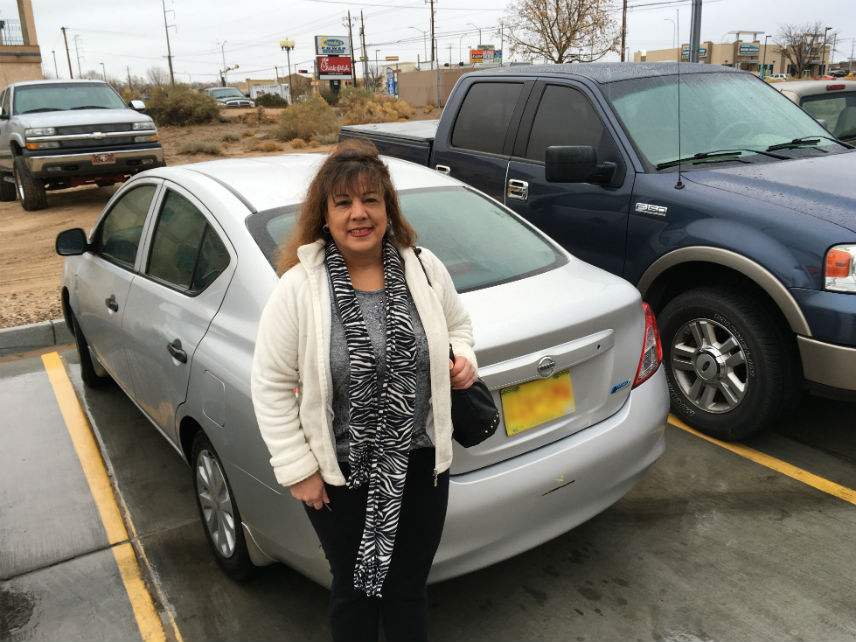 A federal judge has ruled that Albuquerque's civil asset forfeiture program violated residents' due process rights by forcing them to prove their innocence to retrieve their cars. Under civil forfeiture laws, police can seize property suspected of being connected to criminal activity, even if the owner isn't charged with a crime.
The city of Albuquerque "has an unconstitutional institutional incentive to prosecute forfeiture cases, because, in practice, the forfeiture program sets its own budget and can spend, without meaningful oversight, all of the excess funds it raises from previous years," U.S. District Judge James O. Browning wrote in an order filed Saturday. "Thus, there is a 'realistic possibility' that forfeiture officials' judgment 'will be distorted by the prospect of institutional gain'—the more revenues they raise, the more revenues they can spend."
The Institute for Justice, a libertarian public interest law firm, filed the lawsuit in 2016 on behalf of Arlene Harjo, whose car was seized after her son drove it while drunk.
"It's a scam and a rip-off," Harjo told Reason at the time. "They're taking property from people who just loan a vehicle to someone. It's happened a lot. Everybody I've talked to has had it happen to them or somebody they know, and everybody just pays."
Harjo was one of thousands of Albuquerque residents whose cars were seized under the city's aggressive forfeiture program. While lawsuits have forced cities like Philadelphia to reform their programs, federal judges have for the most part been unwilling to directly address the issue of profit incentive.
In a statement, Institute for Justice attorney Robert Everett Johnson said the Institute "will undoubtedly use this decision to attack civil forfeiture programs nationwide."
"Today's ruling is a total victory for fairness, due process and property owners everywhere," Johnson continued. "The court ruled the government must prove that an owner did something wrong before it can take away their property. Beyond that, the judge ruled that law enforcement cannot benefit financially from revenue generated by a forfeiture program. Together, these rulings strike at the heart of the problem with civil forfeiture."
Law enforcement groups say civil forfeiture is a vital tool to disrupt drug trafficking and other organized crime. But civil libertarians note that there are far too few safeguards for property owners and that the profit incentive leads police and prosecutors to go just as often after everyday citizens rather than cartel bosses.
New Mexico essentially banned civil asset forfeiture in 2015, but Albuquerque argued the state law didn't apply to its own city codes and continued to seize cars.
City officials offered to give Harjo her car back for $4,000—a typical settlement tactic—but she refused to pay up. The city then returned the car in an attempt to render her lawsuit moot and keep its program intact. But in a opinion issued in March, Judge Browning allowed the case to proceed, warning the city that Harjo had raised plausible claims that the city's profit incentive and hearing process violated her constitutional rights.
Shortly after the March opinion was released, Albuquerque officials announced they were ending the city's forfeiture program. But Saturday's decision is still important: Two other New Mexico local governments continue to flout the reform law and seize vehicles, and almost no state or local police departments have complied with new reporting requirements for forfeiture activities.