Prison Rape Reports Are Rising
After national reporting standards were implemented, substantiated sexual assault claims rose by 63 percent.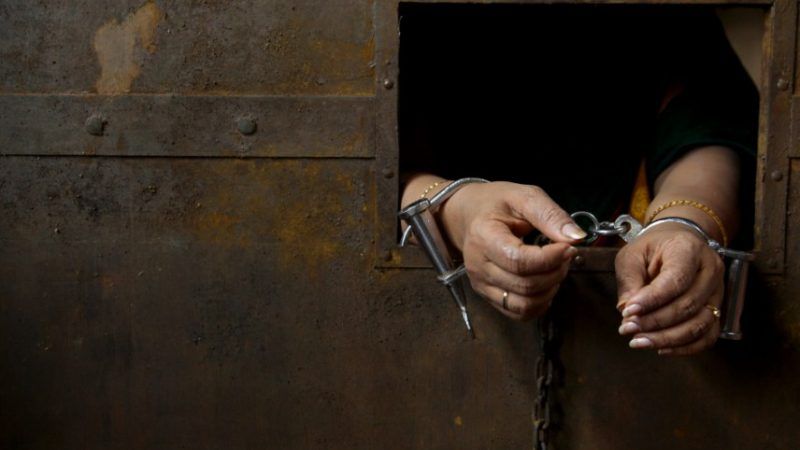 (Vadivazhagan Margandan / Dreamstime.com)
New numbers released by the Bureau of Justice Statistics show a dramatic increase in reports of sexual assault in America's jails and prisons.
The new numbers cover the years 2012 through 2015. In 2015, jails and prisons across the country reported 24,661 claims of sexual assault or misconduct. That is nearly triple the number recorded in the last report of this type, which was published in 2011. That year the bureau reported 8,768 sexual assault or misconduct complaints.
Some of that increase probably can be explained by increased pressure to report and track these incidents. In 2012, jails and prisons implemented new standards for detecting, investigating, and reporting prison rape. The reforms were prompted by research that began back in 2003 with the passage of the Prison Rape Elimination Act.
Beginning in 2012, allegations of sexual misconduct began to shoot up. Officials say most of the claims, both against staff and against fellow inmates, were either unfounded or unsubstantiated. In 2015, officials said, more than 80 percent of sexual assault and misconduct allegations were either false or unprovable.
But substantiated sexual misconduct claims also increased, albeit at a lower rate. In 2015, officials substantiated 1,473 sexual assault and misconduct claims, up from 902 in 2011. That's a 63 percent increase. It could mean that more sexual assaults are happening, that the new system is increasing the percentage of incidents that are reported, or a combination of the two.
In 2015, inmates were the perpetrators in 58 percent of substantiated sexual assault and misconduct cases, while the other 42 percent involved staff members. Most sexual assaults happen in state prisons, which house more people than local jails and federal prisons combined.
Local jails, however, see a higher rate of substantiated sexual assault and misconduct claims. In every type and perpetrator category of sexual assault and misconduct examined by the study, victims' claims were found to be substantiated at higher rates in jails than in state or federal prisons. The number of substantiated claims per 1,000 inmates was also higher in jails. Assuming the numbers are trustworthy, inmates in local jails are at greater risk of sexual assault than inmates in state or federal prisons.
That reality matters in the context of the push to free some of the 400,000 to 500,000 pretrial arrestees who are being detained every day in jails across the United States. Judging from this study, people detained prior to trial (often because they cannot afford bail) are actually at a higher risk of sexual assault than people who have been convicted and sent to prison.
Read more details about the latest prison sexual assault numbers here.