After Slapping Allies With Tariffs, U.S. Drags Allies to WTO to Complain About Tariffs
The United States has accused the victims of its tariffs of engaging in unfair and punitive measures with their retaliatory tariffs.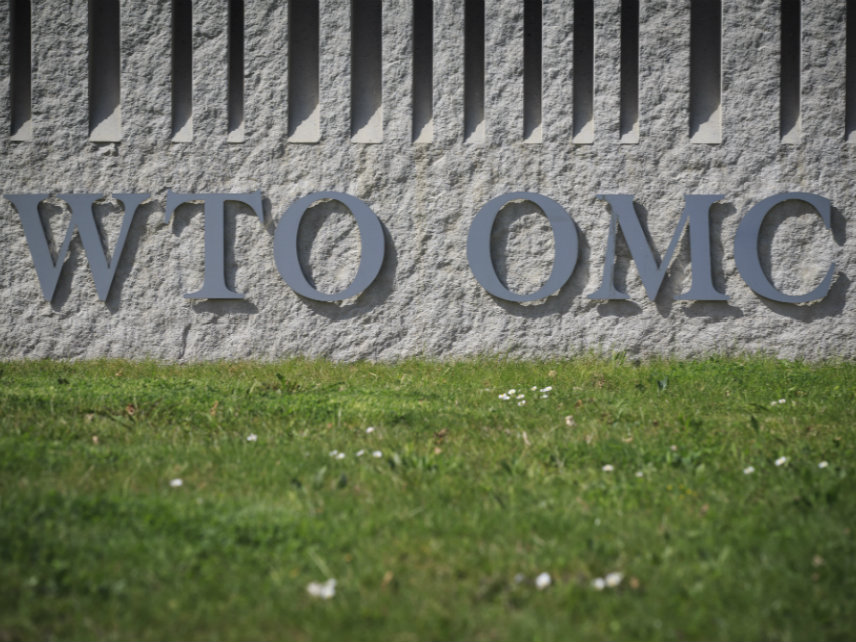 In another skirmish in the steadily escalating trade war, the United States has filed complaints with the World Trade Organization (WTO) against countries that retaliated against American steel and aluminum tariffs with protectionist measures of their own.
On Monday, the U.S. filed separate cases against China, Canada, Mexico, the European Union, and Turkey, accusing them of responding to U.S. national security concerns with "retaliatory tariffs designed to punish American workers, farmers and companies," said U.S. Trade Representative Robert Lighthizer.
While one can understand why those nations felt the need to respond to Trump's tariffs, especially since the national security rationale offered by Lighthizer and the president is almost certainly bogus (a conclusion shared by the military itself), retaliatory tariffs aren't the best strategy. They lead to higher prices for citizens on both sides of the dispute.
The economic case for tariffs might be weak, but the legal rationale is clear. Pursuant to Section 232 of the Trade Expansion Act of 1962, the president of the United States is authorized to tax imports so long as some national security justification can be produced, rendering these actions perfectly legal by domestic standards.
"Unfortunately, America's claims are legitimate," says Dan Ikenson, director of the Center for Trade Policy Studies at the Cato Institute, a libertarian think tank.
The General Agreement on Trade and Tariffs (GATT), a precursor to the WTO conceived in 1947, included a national security exception for tariffs. That exception remained after the GATT evolved into the WTO.
"This exception allows nations broad discretion in their definition of a 'national security concern,'" says Ikenson. That puts the defendants in this case on the backfoot.
Don't expect a final decision from the WTO anytime soon. It could take up to a year and a half to convene the WTO panel and have them pass judgment, and then another year and a half from there if the respondents choose to appeal. That's three years, a long time in which a lot can change in the unpredictable sphere of modern politics.
Independent of the outcome of these trade disputes, America's trade policy risks setting a dangerous precedent for other countries. For instance, other member nations could just as easily begin to claim national security considerations and impose their own protective tariffs, effectively undoing a century of progress in trade policy.
Prior to President Donald Trump's renouncement of international trade, tariffs were at historic lows. The relatively free trade embraced by recent administrations has played an undeniable role in recent U.S. economic growth and development. If the U.S. and other nations wish to ignore this lesson, they are rejecting progress in favor of short-term political gains and intellectually antiquated mercantilism.