Marriott Ditching Plastic Straws, Still Not Sure What It Will Use Instead
The hotel chain says it will eliminate roughly 1 billion plastic straws by July 2019.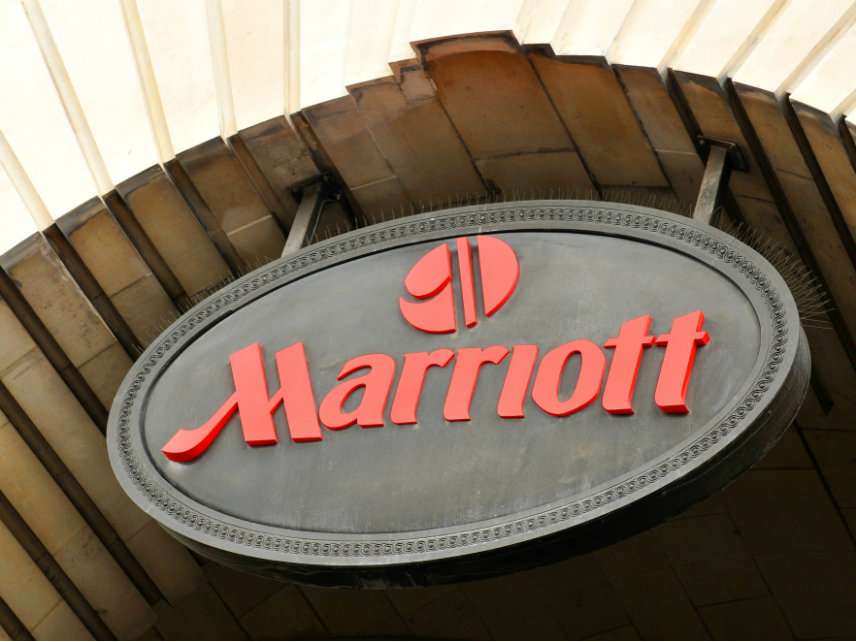 The world's largest hotel chain said today it will stop using plastic straws and drink stirrers by next July, though it's still trying to come up with a viable alternative.
Marriott International, which owns and operates about 6,500 hotels and resorts around the world, says the move "could eliminate the use of more than 1 billion plastic straws per year and about a quarter billion stirrers," according to a press release. Marriott President and CEO Arne Sorenson touted the plan as "a powerful step forward to reducing our reliance on plastics," while the company's release said the initiative represents part of Marriott's "commitment to reducing its environmental impact."
But it's not clear what Marriott customers will use instead of plastic straws, as the company said individual hotels will figure that out over the next year.
Marriott is far from the first company to announce plans to stop using plastic straws. Starbucks, the nation's largest food and drink retailer, said last week it would be going strawless by 2020. Other companies caught up in the strawless craze include American Airlines and the Hilton and Hyatt hotel chains. Meanwhile, Seattle became the first U.S. city to ban plastic straws in July, and there are active attempts to implement similar bans in New York City, Washington, D.C., San Francisco, and Portland, Oregon.
Various Marriott hotels in the United Kingdom, Costa Rica, Hawaii, and Australia have already gotten rid of plastic straws. And in March, the JW Marriott Marco Island Beach Resort in Florida opted to replace plastic straws with biodegradable paper ones. Amanda Cox, the Florida resort's director of sales and marketing, told the Associated Press that prior to ditching them, the hotel used about 65,000 plastic straws every month.
Over the next year, it's certainly possible that other Marriotts will decide to use eco-friendly straws as well. But that might not be such a great idea, as Reason's Christian Britschgi notes:
Why not use more eco-friendly disposable straws? Because they are terrible. Paper straws are known to collapse halfway through a drink. Compostable straws cost six to seven times more than their plastic alternatives, don't keep for long, and fall apart when exposed to high heat.
And as Starbucks recently proved, some nifty alternatives to plastic straws, like strawless nitro lids, don't actually use less plastic. According to Britschgi:
Right now, Starbucks patrons are topping most of their cold drinks with either 3.23 grams or 3.55 grams of plastic product, depending on whether they pair their lid with a small or large straw. The new nitro lids meanwhile weigh either 3.55 or 4.11 grams, depending again on lid size.
As a private company, Marriott is of course well within its rights to ditch plastic straws, but it is hardly helping the environment by doing so. Straws are a tiny fraction of the plastic waste that makes its way into the ocean. Most of the straws that do wind up in the water are the result of littering or poor waste management. If Marriott really wants to make an environmental splash, it should focus its efforts on ensuring that the straws its guests do use end up in the trash, as opposed to getting rid of the little suckers completely.