Is It Legal for Cops to Shoot Unlicensed Dogs?
Pets shouldn't be treated as contraband.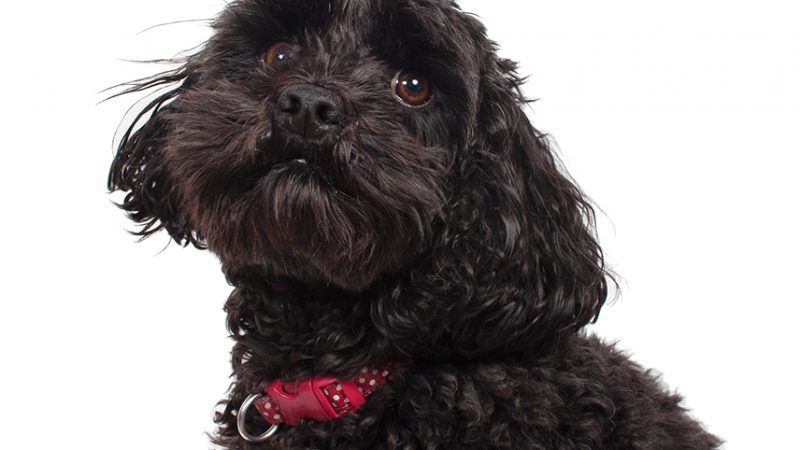 (Peter Castleton/Creative Commons)
Do unlicensed dogs have constitutional protections against being shot by police? It depends which federal judge in Michigan you ask.
A 2017 Reason investigation found narcotics raids in Detroit left a disturbing number of dead canines in their wake. Pets are considered property under the Fourth Amendment, shielding them from unlawful seizure by law enforcement. Although it takes a lot to prove a police shooting of a dog was unreasonable, cities have still paid out hundreds of thousands of dollars, more than $1 million in one instance, to settle such lawsuits.
In an effort to stymie those suits, lawyers representing Detroit have deployed a novel legal argument: If a dog is unlicensed, it counts as "contraband" under the Fourth Amendment, and its owner has no legitimate property interest in it.
In one case, Detroit compared Nikita Smith, whose three unlicensed dogs were shot by police during a marijuana raid, to a minor with an alcoholic beverage. The judge agreed. "When a person owns a dog that is unlicensed, in the eyes of the law it is no different than owning any other type of illegal property," U.S. District Judge George Caram Steeh ruled last year. (Smith is appealing that ruling.)
This year, a different federal judge came to the opposite conclusion. Nicole Motyka and her husband are suing the Detroit Police Department for shooting two of their pit bulls during a marijuana raid. Motyka's husband, a state-licensed medical marijuana caregiver, says the animals were behind a barrier in the kitchen when they were shot. Detroit argued that because one of the dogs was unlicensed, the couple had no standing to sue. But U.S District Judge Arthur Tarnow, in an opinion allowing the lawsuit to proceed, wrote that the city's argument was "misplaced."
Oral arguments in Smith's case were heard by the 6th Circuit Court of Appeals in April; a panel of federal judges will soon rule on whether an animal ceases to be protected from wanton state violence because of its legal status in the eyes of a city.
The answer may amount to little more than a footnote in the annals of Fourth Amendment case law, but it will be quite important to pet owners like Motyka and the dogs they love.
This article originally appeared in print under the headline "Is It Legal for Cops to Shoot Unlicensed Dogs?".