School Security Guard Who Didn't Stop the Parkland Shooter Was Suspended for Sexually Harassing Students
A disciplinary panel recommended Andrew Medina be fired. He was not.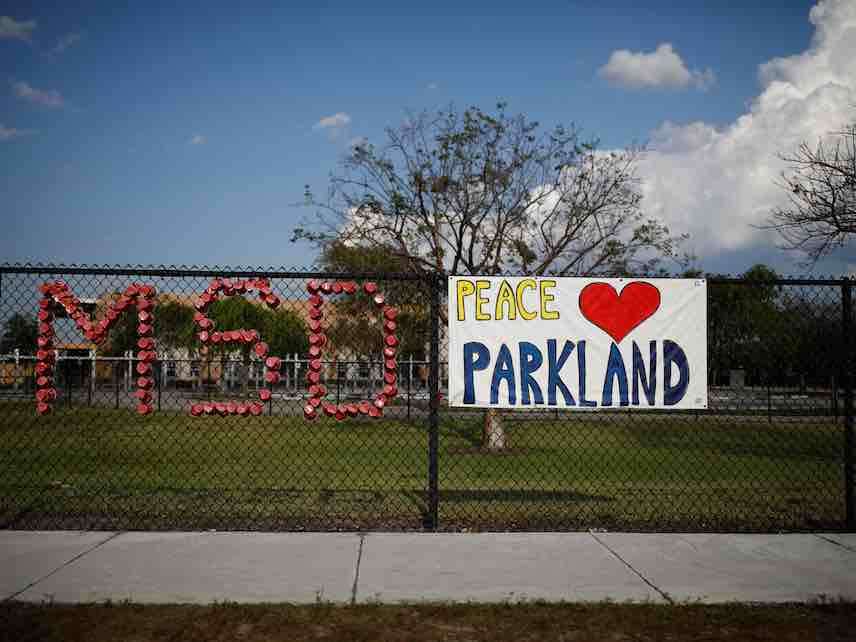 Lest you thought we were finished with tales of unfathomable incompetence on the part of Broward County, Florida, authority figures, consider this: The first Marjory Stoneman Douglas security guard who spotted Nikolas Cruz on campus and took no action to detain him was previously suspended for sexually harassing students.
Due to his inaction during the shooting, Andrew Medina was initially reassigned to an administrative position elsewhere in the Broward County school system. But on Tuesday, the superintendent finally decided to terminate his employment.
Medina worked as an unarmed security guard at Stoneman Douglas. In 2017, a disciplinary panel recommended that he be fired for sexually harassing two female students. (One of those students, Meadow Pollack, was later killed in the shooting.) But school officials decided to suspend Medina for three days instead, according to CBS News.
On the day of the shooting, Medina was the first school official to spot Cruz—who was no longer welcome at the school, and known to be a threat. He did not confront Cruz, and apparently failed to realize that Cruz was armed. He took no action, other than radioing another unarmed security guard, David Taylor, to inform him that Cruz was headed his way. When the shooting started, Taylor hid in a janitor's closet, according to The Sun Sentinel. He was initially reassigned as well, but has now been fired.
Unlike School Resource Officer Scot Peterson—who also proved to be incompetent—neither Medina nor Taylor were armed. But if Medina wasn't aware that Cruz was armed, he should have pursued him. If he was aware, but was afraid to approach, at the very least he should have made a "code red" call. He did not.
It seems fairly clear that the school district's first impulse was to merely transfer Medina into a different role, and only changed course due to outrage from parents—including Pollack's father—who just recently learned about the sexual harassment episode. It's astonishing that a school guard could sexually harass a female student, and then utterly fail to prevent her death, and still find employment within the district. But that's public schools for you.