Texas GOP Endorses Marijuana Decriminalization
Republicans in one of the most conservative states in the union gave a thumbs up to rolling back marijuana prohibition.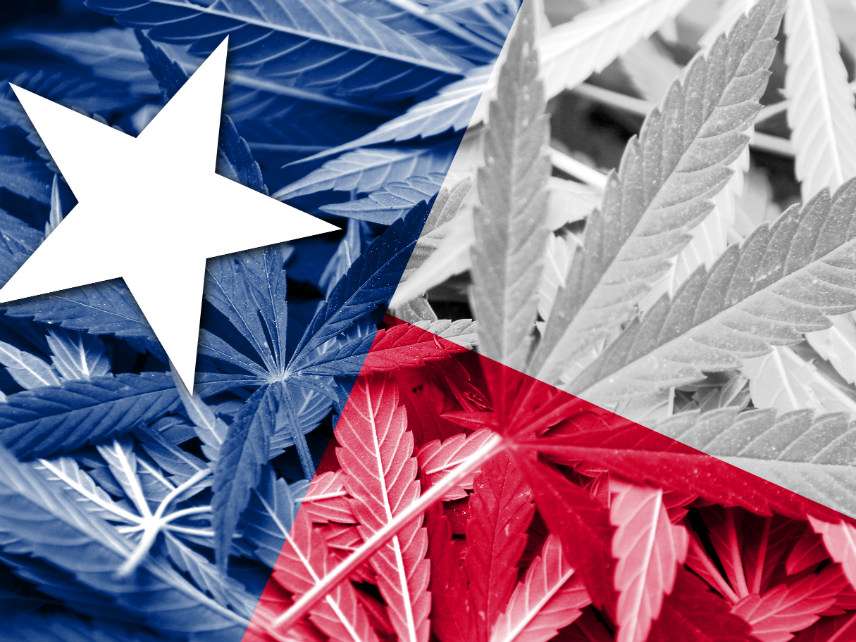 The Republican Party of Texas has officially endorsed decriminalization of marijuana, offering yet more proof of the dizzying speed at which attitudes are changing toward marijuana and marijuana prohibition.
At the state's GOP biennial party convention in San Antonio last week, assembled delegates lent their overwhelming support to adding four cannabis-related planks to the party platform, including the repeal of criminal penalties for marijuana possession, the expansion of the state's incredibly limited medical marijuana law, a call for the rescheduling of marijuana at the federal level, and the legalization of industrial hemp production. All measures passed with 80 percent of the vote or more.
"Texas Republicans are no exception to the majority of Americans that want to see marijuana laws reformed," says Heather Fazio, a spokesperson for Texans for Responsible Marijuana Policy, one of the advocacy groups pushing for the marijuana planks' inclusion. "Texas is still living under very harsh penalties for even small amounts of marijuana. Delegates took a stand for a more sensible approach to these policies."
The move comes a few short weeks after President Trump gave a hedged endorsement of a marijuana federalism bill that would allow state-legal marijuana markets to continue without federal interference.
Possessing under four ounces of marijuana is a Class B misdemeanor in Texas, punishable by up to 6 months in jail and a $2,000 fine. Roughly 12 percent of all marijuana arrests—about 60,000 a year—happen in Texas. Some 98 percent of these arrests are for simple possession.
Penalties extend beyond the immediate criminal sanctions, too.
"Criminal penalties for drug possession, even marijuana, come with a lifetime of collateral consequences. That's hindered access to education, employment, housing, your driver's license is suspended for 6 months," says Fazio. "With those of us in Texas supportive of our Second Amendment protected rights, our license to carry in Texas is suspended for five years."
The Republican Party of Texas' official position now is that these penalties should be abolished and replaced with civil fines of $100 or less.
The change complements efforts being made on the local level in Texas. In December 2017, the city of Dallas dispensed with arresting people on misdemeanor marijuana charges. Kim Ogg, district attorney for Harris County (which includes the city of Houston) has gone even further. As of March 2017, her office is declining to prosecute most marijuana offenses and instead diverting people into "cognitive decision-making classes."
That same year, a bipartisan marijuana decriminalization bill was introduced into the Texas House of Representatives. It managed to pass out of committee but never received a vote by the whole chamber.
The legislature also has made some tepid moves toward liberalizing marijuana for medical use, passing a Compassionate Use Act in 2015. The bill allows doctors to recommend low-THC, CBD-rich strains of marijuana for some epilepsy patients.
The 2016 Texas GOP platform endorsed allowing doctors to decide which patients they could recommend for the program, a plank that was retained in this year's platform.
In what she describes as a "last minute bonus," convention delegates also approved a rescheduling marijuana from a Schedule One drug—the most restrictive classification—to a Schedule Two drug.
Fazio stresses that while she would prefer descheduling of marijuana, the willingness of party delegates to take on federal laws governing marijuana was encouraging, saying it "sent the right message to Congress."
Despite these positive gains, support for loosening marijuana laws is not universal in the Lone Star State.
At least one anti-marijuana group was present at this year's Texas GOP convention, advocating against any inclusion of decriminalization language in the platform. State Lt. Gov. Dan Patrick, for instance, has characterized Harris County's approach to marijuana enforcement as creating a sanctuary city for drug offenders.
Texas Gov. Greg Abbot has staked out a less-than-courageous wait-and-see approach toward expanding the state's medical marijuana program, while rehashing canned concerns about its effect as a "gateway drug."
Nevertheless, the fact that marijuana decriminalization language made it into the platform of the Republican party in one of the most conservative states in the union—right alongside language about protecting gay conversion therapy and cutting all funding to the U.N.—is a surefire sign that rolling back marijuana prohibition is quickly becoming a bipartisan issue.