Good News: AT&T and Time Warner Get Judge's Approval to Merge
This is not an antitrust case and the Justice Department shouldn't have been trying to block it.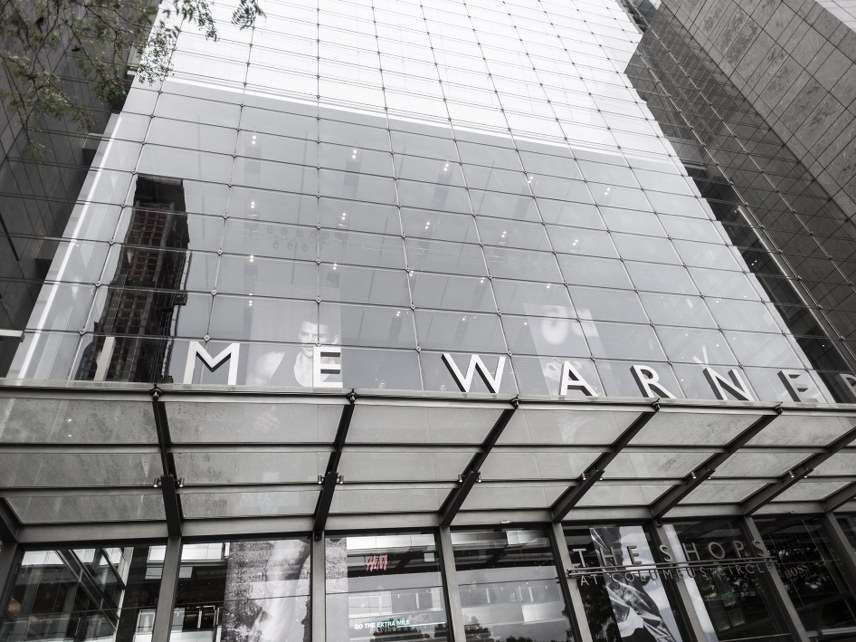 An ill-advised effort by the Department of Justice to stop AT&T from buying out Time Warner for more than $85 billion was rejected by a federal judge today. The merger will move forward. In fact, the judge even warned the Justice Department away from further meddling.
The New York Times reports:
The merger would create a media and telecommunications powerhouse, reshaping the landscape of those industries. The combined company would have a library that includes HBO's hit "Game of Thrones" and channels like CNN, along with vast distribution reach through wireless and satellite television services across the country.

Media executives increasingly say content creation and distribution must be married to survive against technology companies like Amazon and Netflix. Those companies started making their own programming in just the last several years, but they now spend billions of dollars a year on it, and users can stream their video on apps in homes and on mobile devices, pulling attention from traditional media businesses.
The Times further notes that typically when the Justice Department attempts to use antitrust rules to block a merger, it's because of a large corporation buying out a competitor. That's not the case here. AT&T is a service provider buying up a content producer, making a single, stronger company that's better able to compete. This doesn't produce less competition in the marketplace.
Last December, Reason Foundation Vice President of Research Julian Morris explained that blocking the merger would actually be what hurts competition:
Consumers are shifting away from the kinds of access and content bundles that so concern the DOJ. And they are doing so because such bundles poorly match their preferences. AT&T recognizes the trend of falling subscription rates for its traditional TV bundles. That's why it wants to expand into content. It could have done that by licensing legacy content from others, arranging syndication deals for new content, and building its own studio, as Netflix and Amazon have done. It chose instead to merge with Time Warner.

At the heart of the DOJ's complaint is an assumption that the merged entity would use its market power to raise the price of content currently owned by Time Warner, or threaten to withhold programming, including hit shows such as Game of Thrones and NCAA March Madness. Time Warner could already make such threats, but the DOJ claims it would have greater incentive because it could benefit from some subscribers switching over to AT&T's networks (DirecTV, U-verse and DirecTV Now).

A merged AT&T-Time Warner could, in principle, refuse to supply content to some distributors in order to drive consumers to purchase its own access and content bundles, but it would not be in the merged company's financial interest to do so. As Geoff Manne notes in the WSJ:

"More than half of Time Warner's revenue, $6 billion last year, comes from fees that distributors pay to carry its content. Because fewer than 15% of home-video subscriptions are on networks owned by AT&T … the bulk of that revenue comes from other providers. In other words: Calculated using expected revenue, AT&T is paying $36 billion for the portion of Time Warner's business that comes from AT&T's competitors. The theory seems to be that the merged company would simply forgo this revenue in a speculative hope that withholding Time Warner content from distributors would induce masses of viewers to switch to AT&T—and maybe, one day, put competitors out of business. That this strategy would actually work is unfathomable. Game of Thrones is good, but it isn't that good."
The merger had also been heavily politicized due to President Donald Trump's feud with CNN, so we'll see if the Justice Department attempts to appeal. The head of the antitrust department said he'd have to read the 170-page ruling first.
The Times also notes that the companies have a June 21 deadline to merge and that the judge, Richard J. Leon, of the United States District Court in Washington, flat out told the feds not to try to seek an emergency stay of the decision due to the harms on the defendants who have battling for 18 months to get the merger approved.