New York Spent $15 Million in Taxes To Build Upstate Film Studio. It Just Sold for $1.
"Who would have ever figured: Hollywood comes to Onondaga, right?" Gov. Andrew Cuomo said at 2014 launch.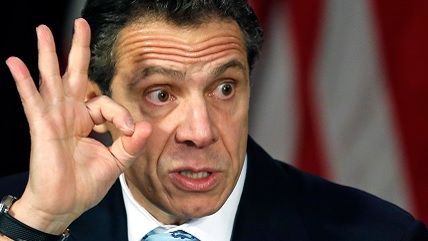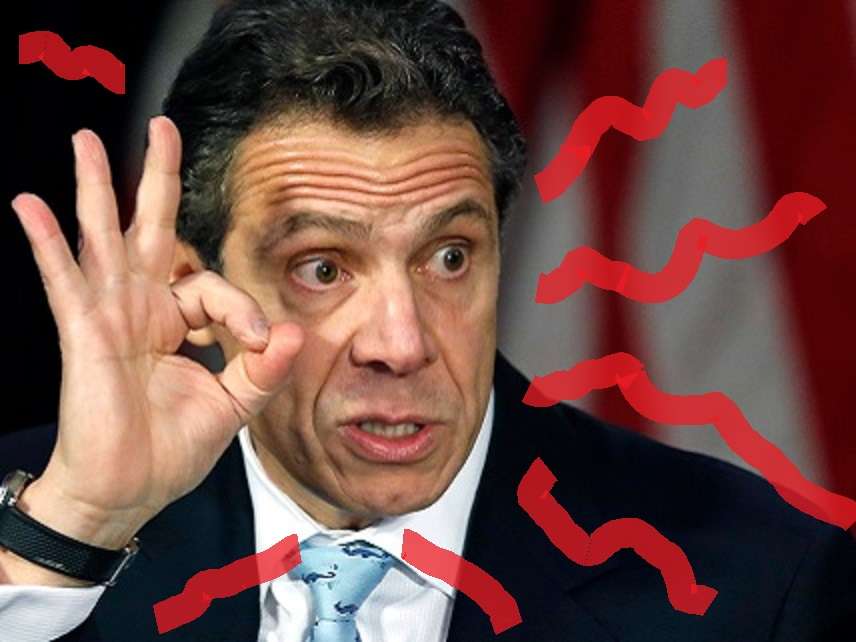 Few investments are more famously fraught with failure than making movies. That extends especially to states and localities that attempt to lure filmmakers to their locales via sexy and economically useless subsidies that end up costing far more than they generate in new business activity and tax revenue. As the Tax Foundation reported in 2012, film subsidy programs generate between 7 cents and 30 cents in return for each dollar spent, guaranteeing a massive loss to taxpayer for every tax credit, rebate, or other handout.
In 2014, New York Gov. Andrew Cuomo championed the creation of the Central New York Film Hub near Syracuse with $15 million of taxpayer money. "Who would have ever figured: Hollywood comes to Onondaga [County], right?" Cuomo said at the time, according to The New York Times. "You would have never guessed. But it has."
Cuomo also insisted that the studio would generate at least 350 good-paying jobs related to the film industry. Instead, the facility, which was owned by the state government, was just sold for $1.
Unfortunately for local taxpayers, the buyer was Onondonga County, so the potential for continued wasting of tax dollars remains real. Syracuse.com reports that no permanent jobs have been created by the facility.
The Central New York Film Hub is something of a sequel for Gov. Cuomo, whose attempts to lure jobs to the Empire State, especially the upstate region, regularly fail. Back in 2016, for instance, it came to light that the $100 million poured into Start-Up NY, which offered tax breaks and other benefits to companies relocating to New York, had generated just 408 jobs.
When Cuomo took office in 2011, he recognized that New Yorkers already shouldered one of the highest state and local combined tax burdens in the country and boldly proclaimed that he would cut taxes, spending, and regulations to make his state friendly to business. After a few gestures in that direction, he has instead increased the burdens on job creation.
But hey, at least he got a buck back on a $15 million "investment."
In 2011, Reason's Zach Weissmueller discussed the failures of film subsidies with super-producer Gavin Polone, whose projects have included Curb Your Enthusiasm, The Gilmore Girls, Panic Room, and more.