The Rise of the Food-Related Lawsuit
Here's how to tell a productive food-related lawsuit from a frivolous one.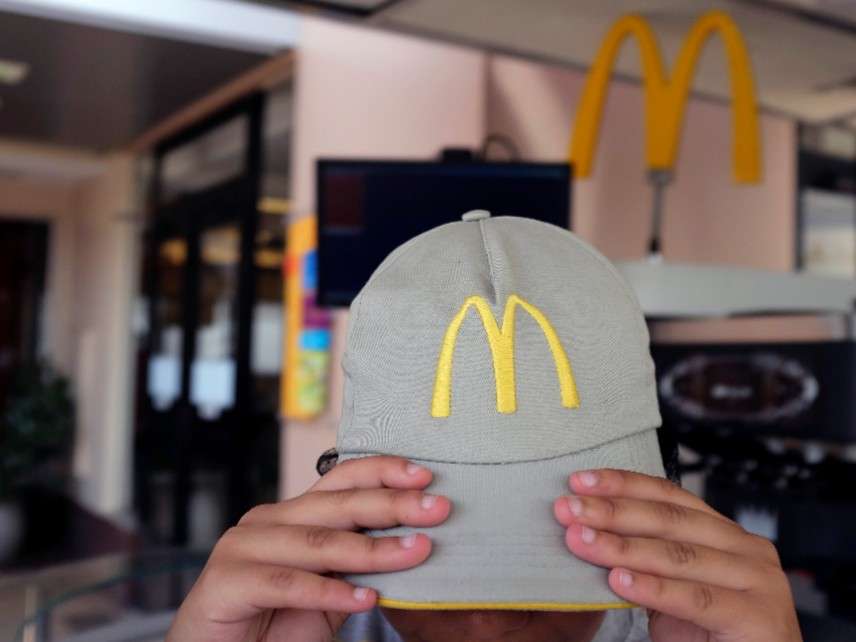 Food lawsuits are on the rise. At first glance, most are terrible, some are good, and others require a closer look. It's not easy to tell the difference between each type, which is why it's important to look at who stands to benefit from these lawsuits and what they might accomplish for consumers.
Most food lawsuits (at least the ones that interest me) exist under the broad umbrella of tort law, which—in contrast to criminal law—"addresses private wrongs and has a central purpose of compensating the victim rather than punishing the wrongdoer."
What makes a food lawsuit "good" or "bad"? For one, we can ask if a defendant did exactly what the suit alleges, was the defendant wrong to do so? If the court rules in the plaintiff's favor—and against the defendant—will the plaintiff be better off and will the defendant be sufficiently discouraged from behaving similarly in the future? In the case of larger lawsuits (larger either in terms of monetary damages or because the suit is filed on behalf of more than one plaintiff), would society benefit if the court were to find in favor of the plaintiffs?
We must also consider the unintended consequences of such lawsuits. We should seek to understand whether a suit harms society (say, through added costs, decreased availability of products or services, or encouraging frivolous litigation) in any way.
Some cases immediately check all the right boxes for a "good" food lawsuit.
For example, a lawsuit filed this month by a Florida woman alleges she was sickened by salmonella (a potentially fatal bacteria) contained in eggs she bought and ate. She's one of 35 people in nine states allegedly sickened by eggs from an Indiana farm. More than ten people, including Judy Roberts of Florida, required hospitalization. Here, if the farm in question did exactly what the suit alleges and the court rules in favor of compensating Ms. Roberts at the farm's expense, Roberts will be better off and the farm will likely behave better in the future.
In another case reported this month, a Florida butcher sued the Publix grocery store chain this month after the company fired her because she reported alleged food-safety violations at the store location where she worked. Society benefits from (and should encourage) whistleblowers, even if their actions might result ultimately in higher consumer prices. If Publix did exactly what the suit alleges and the court rules in favor of compensating the plaintiff, the plaintiff and society will be better off and the Publix will likely be discouraged from behaving similarly in the future.
Staying in Florida, at least one other food-related lawsuit filed there this month is of the "closer look" variety.
In that case, Florida's attorney general filed an action in civil court under the state's Deceptive and Unfair Trade Practices Act, alleging Ice Box, a restaurant with two Florida locations, profited "from the increased demand for locally-sourced or sustainable products [by] including false and misleading claims about their menu items." Florida seeks to enjoin the restaurant from continuing to make such claims and is asking the judge to award civil penalties and attorney's fees.
The state claims Ice Box, a longtime Oprah Winfrey favorite that has locations on South Beach and at Miami International Airport, "represents that its food products were locally grown and markets meals… as 'farm to terminal' options for travelers. In reality, few of the meals, if any, offered and sold at [the airport…] were made with products from local farms and nearby sources." More damningly, the state also claims the Miami Beach location stated "it purchased products from specific Florida farms and suppliers when such was not the case." And the state claims the restaurant's falsely touted some fish wild or fresh-caught when the fish was allegedly frozen or farm-raised. The state claims Ice Box harmed both consumers—who willingly paid more for food they believed to be fresh, local, and/or sustainable—and competing restaurants.
Ice Box owner Robert Siegmann, who is also named in the suit, told the Miami Herald that "he relies on his vendors for information about the source of ingredients [and that i]f items aren't locally grown… his suppliers are the ones doing the misrepresenting."
Why the focus this week on Florida? For one, the state is home to more lawsuits a growing category—food class-action lawsuits (FCAs)—than all but two other states, according to a 2017 report by the U.S. Chamber of Commerce's Institute for Legal Reform, which has sounded the alarm over what it labels a "surge" of FCAs. (A class-action suit is a lawsuit brought by a members of a class of consumers on behalf of all consumers in the class.)
In one such case, also filed this month in Florida, a pair of plaintiffs sued McDonald's, claiming the burger chain "is forcing customers to pay for cheese on its signature Quarter Pounder and Double Quarter Pounder burgers, even if they only want plain burgers." The plaintiffs are seeking class-action status for their suit, which for some reason brings to mind a scene from Five Easy Pieces.
One of my goals is to distinguish between "good" and "bad" food lawsuits, and I'll be exploring the issue further in an article for the Loyola Consumer Law Review.
Many of these lawsuits appear frivolous at first glance (and, perhaps, even more so on closer inspection). But some are anything but frivolous. They're filed to redress one or more examples of actual harm suffered by one or more plaintiffs.
We should applaud cases where the judicial branch makes injured parties whole while discouraging similar bad actors and actions in the future without the need for new laws and regulations.