10 Killed at Texas High School. Explosive Devices Found at Campus.
According to law enforcement, most of the dead are students. Two suspects are in custody.
This post has been updated throughout.
Multiple people have died as a result of a school shooting Friday morning at Santa Fe High School near Houston, Texas.
Ten people have been killed in the shooting, and another ten have been wounded, including a school resource officer. The majority of the fatalities are reportedly students. CNN reports that one of those killed is a teacher. CBS reports that another officer was injured but not shot.
"There's multiple fatalities, anywhere between 8 to 10. The majority being students. One male is in custody. And then a second one, again, was a person of interest. Both are believed to be students here at the school" Sheriff on Santa Fe school shooting https://t.co/dCBeJu80DJ pic.twitter.com/psMS86MYKI

— CBS Evening News (@CBSEveningNews) May 18, 2018
The shooting suspect—identified by CBS as 17-year-old Dimitrios Pagourtzis—has been arrested, and a second person of interest has also been detained. Both, Harris County Sheriff Ed Gonzalez told reporters this morning, are students at the school.
A Facebook profile reportedly linked to Pagourtzis included images of a t-shirt sporting the words "Born To Kill" as well as a black duster featuring pins of an iron cross, hammer and sickle, and cthulhu.
Santa Fe High School Texas shooter allegedly Dimitrios 'Dimitri' Pagourtzis, per students. Facebook page deleted. YouTube account still up. Photos from Dimitrios Pagourtzis Facebook allegedly taken before page taken down—but a fake profile account may have popped up. Insignia pic.twitter.com/yDYjSR8BQA

— Paula Neal Mooney (@PAULANEALMOONEY) May 18, 2018
An Instragram account reportedly linked to Pagourtzis features multiple pictures of firearms.
Texas Gov. Greg Abbott said at a press conference that Pagourtzis left messages on his computer and cellphone saying he intended to commit the shooting and that he planned to kill himself afterward.
Abbot also said that Pagourtzis allegedly used two weapons, a shotgun and a .38 revolver, to commit the shooting. The guns belonged to Pagourtzis' father. It is not known if Pagourtzis was given the weapons or if he stole them.
Law enforcement has confirmed that explosive devices, including pipe bombs, molotov cocktails, and bombs fashioned from pressure cookers, have been found at and near the school's campus. Two residences where the explosive devices are suspected to have been assembled are being searched by law enforcement.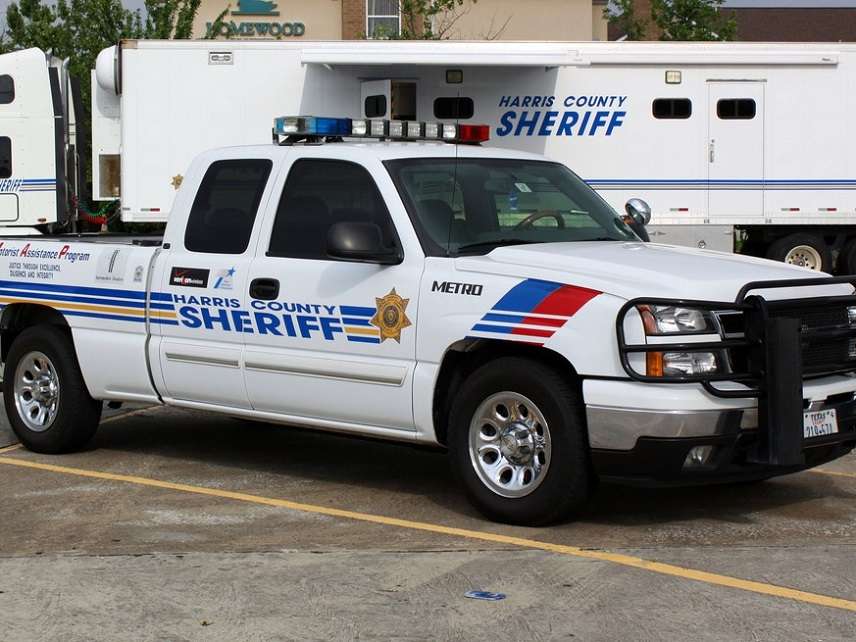 According to witnesses, the shooting occurred between 7:30 and 8:00 a.m. in an art classroom. Witnesses also report a fire alarm being pulled during or right before the shooting.
"We're closely monitoring the situation. This has been going on too long. Too many years, too many decades," President Donald Trump said of the shooting at an event to tout a prison reform bill. His administration would do "everything in our power to keep weapons out of the hands of people" who pose a risk to themselves and others, he added.
As with any developing crime story, it is important to take any reports filtering out in these early hours with skepticism.
This post will be updated as more details emerge.