Vermont Voted to Buy Its Prescription Drugs from Canada, and the Pharmaceutical Industry Is Not Pleased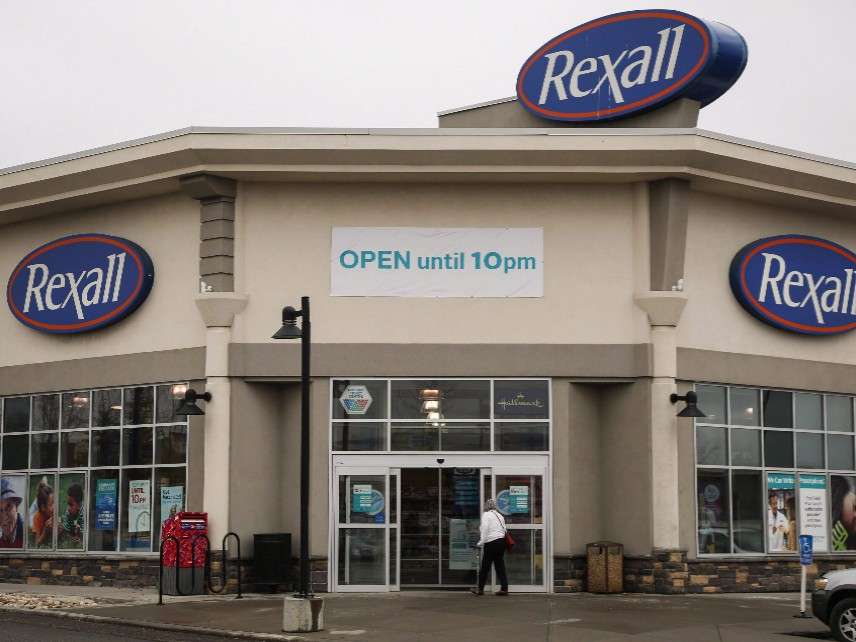 Many critics of America's pharmaceutical industry have argued that the best way to bring down drug prices is to let Americans buy prescription drugs from countries with nationalized health care systems. Those countries' governments negotiate lower drug prices, and their consumers pay a fraction of what Americans do for most pharmaceutical products. If Americans could order from overseas, the theory goes, pharmaceutical companies would have to lower their prices here. (They arguably can't raise them abroad.)
This week, Vermont took a step toward testing that theory by passing legislation that would create a system for wholesale importation of pharmaceuticals from Canada. Vermont Gov. Phil Scott, a Republican, signed the bill Wednesday after the state's overwhelmingly Democratic legislature voted 141–2 in the House and unanimously in the Senate to pass S.175.
"It is outrageous that a commonly used medicine like Lipitor costs 46 times more per pill in the United States than in Canada," Vermont Senate President Pro Tem Tim Ashe said in a statement released by the National Academy for State Health Policy (NASHP), which wrote the model legislation on which Vermont's bill is based. "In fact, legislative staff determined that importing just two diabetes drugs from Canada would save the state's teacher health insurance plan more than $500,000 each year."
While many Americans already order their prescription drugs from Canada, where prices are lower than in the U.S. (but higher than most other countries with socialized medicine), they do so at risk of having their drugs confiscated at the border and facing criminal penalties for illegal importation. Last year, the U.S. Food and Drug Administration raided a chain of Florida-based storefronts that simply connected American consumers with licensed Canadian pharmacies.
According to the NASHP, Vermont is the first state to pass a bill that would authorize importation. But residents won't be able to buy their cheap Canadian meds just yet. Vermont's Agency for Human Services must now develop a proposal for wholesale importation of a cost-saving formulary and send that plan to the state legislature by Jan. 1, 2019. That proposal must then be sent to the Department of Health and Human Services for federal approval. Assuming HHS signs off?—which seems unlikely given the agency's concerns about Americans ordering counterfeit medicines—Vermont would have six months from the date of federal approval to implement final regulations.
"In the absence of federal action to control the cost of prescription drugs, states can't wait," NASHP Executive Director Trish Riley said in a statement.
The trade association that represents American pharmaceutical companies is less enthusiastic. Caitlin Carroll of the Pharmaceutical Research and Manufacturers of America tells Politico that Vermont's legislation is "highly irresponsible" and that "[p]atient safety must be our top priority, and our public policies should reinforce—not undermine—that commitment." (This argument would make more sense if the Lipitor Pfizer sells in Canada is actually less safe than the Lipitor it sells in America.)
The Food and Drug Administration is also likely to voice objections. Earlier this year, FDA Commissioner Scott Gottlieb gave a speech in which he said no "well-intentioned legislation" could create "a safe way to check the drugs coming in through these different importation schemes."
For more on re-importation—more accurately called "parallel trade"—please read my earlier blog post here. The short takeaway is that while parallel trade may help Vermont, there are probably not enough Canadians to lower costs for drug consumers across America.