Deputy Who Failed to Engage Parkland Shooter Gets $104,000 Annual Pension for Life
A travesty that sheds light on public retirement costs in Florida and around the country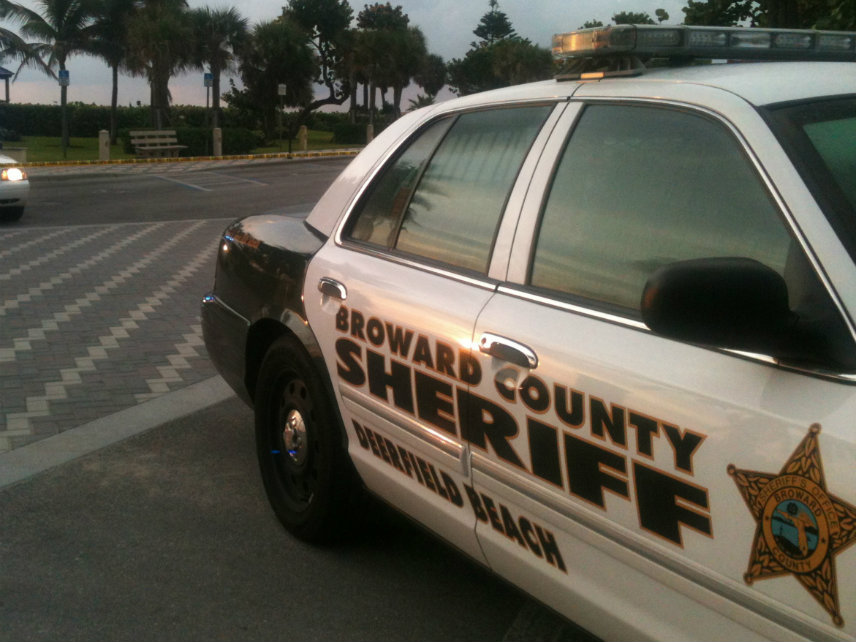 Scott Peterson, the Broward County sheriff's deputy who failed to engage the Parkland high school shooter, is eligible to receive an annual pension in excess of six figures.
The Sun Sentinel obtained records from the Florida Department of Management Services showing that Peterson, who retired in the weeks after the February 14 shooting, is due to collect $8,700 per month. That works out to slightly more than $104,000 a year. Peterson, who is 55 years old, will be able to receive that pension for the rest of his life, and Broward County taxpayers will cover 50 percent of his health insurance premiums.
Peterson earned more than $101,000 during his final year of service, the Sun Sentinel reports. That includes about $75,600 in base salary, with the rest coming from overtime pay and other forms of compensation. As Reason has previously reported, Peterson had been the school resource officer at Marjory Stoneman Douglas High School since 2009, and he had been an employee of the Broward County Sheriff's Office since 1985.
That means Peterson put in at least 25 years at the job, an important threshold for accruing pension benefits under state law. The pensions afforded to Florida's sheriffs are based on a calculation that starts with an average of the employee's five highest-paid years. That average is then multiplied by a percentage that varies based on how many years an employee has worked and at what job.
Law enforcement employees and other public employees in so-called "high-risk" positions earn a multiplier of 3 percent for every year worked. (Other public workers earn a lower multiplier, usually 2 percent.) After 25 years of service, a law enforcement employee like Peterson would have earned a pension equal to 75 percent of the average of his five highest-paid years during his final 10 years of employment. Under Florida law, pension payouts are capped at 100 percent of this figure, which is known as a "final annual salary."
This specific situation sheds light on the broader implications of public retirement costs in Florida and around the country. An employee like Peterson, who was by all accounts a typical deputy in the sprawling Broward County Sheriff's Office before his unfortunate rise to national prominence this month, is afforded a retirement package that kicks in at age 52 and allows him to collect a pension even if he pursues other work after his retirement. It's vastly different from what most private sector workers can expect to receive. The difference is premised on the idea that Peterson put his life on the line in a high-risk profession. Except, of course, that Peterson did not put his life on the line when the moment arose.
But the payouts are virtually guaranteed, regardless of performance in the line of duty. Under Florida law, public pensions can be revoked for felony offenses that "breach the public trust." While Peterson's actions in February may fit the spirit of that law, the letter of the law identifies only a few specific crimes—embezzlement, theft, bribery, and child sexual assault—for which pensions can be revoked.