Mueller Indicted Concord Catering for Conspiring in the 2016 U.S. Election. But Its Lawyer Says the Company Didn't Exist Then: Reason Roundup
Plus: Judge dismisses lawsuit to legalize prostitution in Utah and tech leaders talk artificial intelligence at the White House.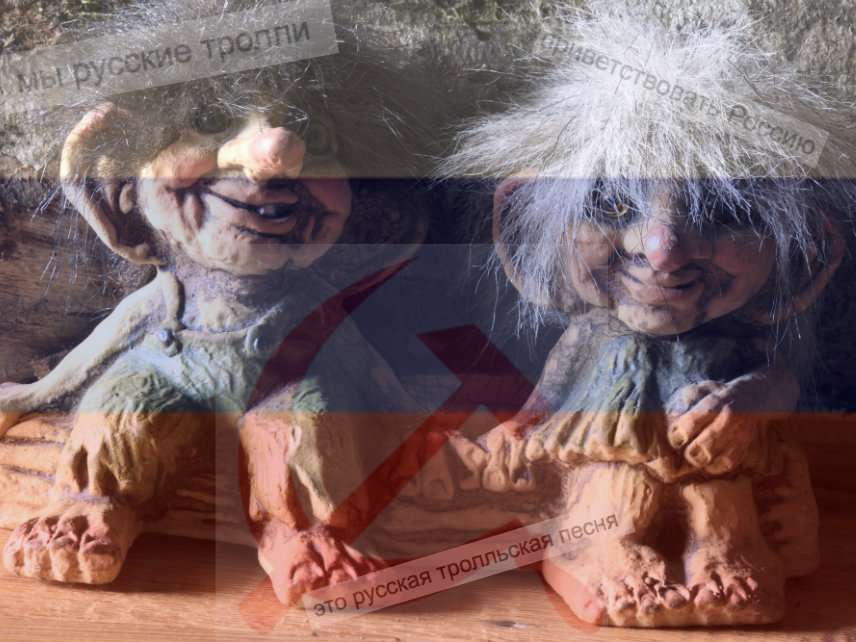 "The government indicted a proverbial ham sandwich—somebody that didn't exist." Concord Management and Consulting—one of three Russian firms indicted for ties to an alleged "troll farm"—pleaded not guilty yesterday in federal court to one count of conspiracy to defraud the United States. "The court appearance was the first by any of the Russian defendants accused by special counsel Robert Mueller of participating in a covert social media campaign aimed in part at helping Donald Trump defeat Hillary Clinton," notes the Springfield News-Sun.
One of the more interesting moments came when U.S. Magistrate Judge G. Michael Harvey asked Concord's lawyer, Eric Dubelier, whether he was also there on behalf of Concord Catering, another company named—along with the Internet Research Agency and 13 individual defendants—in the indictment. Dubelier said he was only there on behalf of Concord Management and Consulting, not Concord Catering, a company that he claimed didn't exist in 2016.
"The government indicted a proverbial ham sandwich—somebody that didn't exist…at the time period alleged by the government," Dubelier told the court.
He also expressed dismay at a federal prosecutor's revelation that she had seen the formal request, filed with the Treasury Department by his employer (the Pennsylvania-based law firm Reed Smith), for authorization to provide legal services to Concord Management and Concord Catering. The approval that was necessary since both companies have been on the U.S. sanctions list since June 2017. "We now know [prosecutors viewed] a confidential filing of [the Office of Foreign Assets Control], which in and of itself is a disturbing fact," said Dubelier.
Defendant Yevgeny Prigozhin—a 56-year-old Russian restaurateur, co-owner of Concord Management, and member of Vladimir Putin's inner squad—did not appear in court Wednesday.
The feds claim that Prigozhin owns the Internet Research Agency (which allegedly oversaw the illegal U.S. "trolling" labor from to 2014 to 2017), though he denies this. He admits to partial ownership of Concord Catering and Concord Management, neither of which are alleged to have engaged in the online shitposting that the agency did. They were added to the U.S. sanctions list last June because of their link to Prigozhin (who has been on the sanctions list since 2016) and to Mueller's February indictment because the Justice Deparment claims they financed the Internet Research Agency's work.
As to the claim that Concord didn't exist during the last U.S. presidential election: There are myriad old references to Concord Catering in Russian media, and press releases about Concord events and openings in Russia say that it was founded in 1996. It also still seems to be operational today. It's unclear if or when Concord Catering began doing any business in the United States. Searches of Nexis business info, the SEC database, and the National Business Register turn up no results for any company called Concord Catering except a small and unrelated business in Arizona.
Westworld meets White House. The White House is hosting a summit on artificial intelligence today. Officials will meet all day with leaders from IBM, Intel, Microsoft, Facebook, and other companies to discuss ending "barriers to AI innovation" in the U.S. and how AI is changing arenas such as transportation, health care, and farming. Chris Padilla, a senior lobbyist for IBM, tells Axios that when the Office of Science and Technology Policy "set the session up one of the first things they said to me on the phone was, 'We believe in an approach that lets industry innovate and does not have government regulate in a precautionary way.'" (Padilla notes that he is paraphrasing.) The bottom line, says Axios, is that "many of the administration's goals—like limiting regulation—seem in line with what much of the industry wants." Even a broken clock, or something?
Utah man loses lawsuit to legalize prostitution. A lawsuit seeking to legalize prostitution in Utah got shot down by a federal magistrate judge on Wednesday. The case was brought by Russell Greer, a 25-year-old Utah resident who sought to open a brothel in Salt Lake City. State authorities initially granted Greer a license for the establishment, then revoked it. Greer sued, claiming his constitutional rights were being violated by Utah's criminalization of prostitution.
Alas, Judge Dustin Pead disagreed. "At its core, Greer's action stems from an impassioned belief that Nevada's system of regulating prostitution and brothels is superior to Utah's laws criminalizing prostitution," Pead wrote in his decision.
While engaging, Greer's policy based claims do not control and it is not the role of this court 'to weigh the wisdom of the legislation.' Utah's Prostitution and Brothel laws are rationally related to legitimate governmental interests, and any claim that the laws are antiquated and out of line with popular convictions is a policy based argument that is appropriate for consideration by the legislature, not the courts.
The judge noted that Greer "was born with Mobius Syndrome, a neurological condition that causes facial paralysis and prohibits him from closing his lips or moving his eyes sideways." This "causes significant physical and social challenges for him," which led Greer to seek sexual and romantic companionship with sex workers in both Nevada and Utah. Greer said these experiences were "magical" and helped him "cope with his disability and depression."
4th Circuit rules that in light of the immense privacy concerns, forensic searches of electronic devices seized at the border must be justified by individualized suspicion. US v. Kolsuz: https://t.co/8GJcA7PJ3f

— Nate Freed Wessler (@NateWessler) May 9, 2018
"Mostly what worried and worries me" is that "the group identified as the 'Intellectual Dark Web' appears to be so-identified because they have a lot of opinions," writes academic and author Alice Dreger. "I'm really tired of the valorization of opinions, and I think it is exactly what has gotten us into the mess we are in."