Will Congress Pass This Absolute Unit of a Prison Reform Bill?
The FIRST STEP Act would result in the immediate release of about 4,000 federal inmates, advocates say.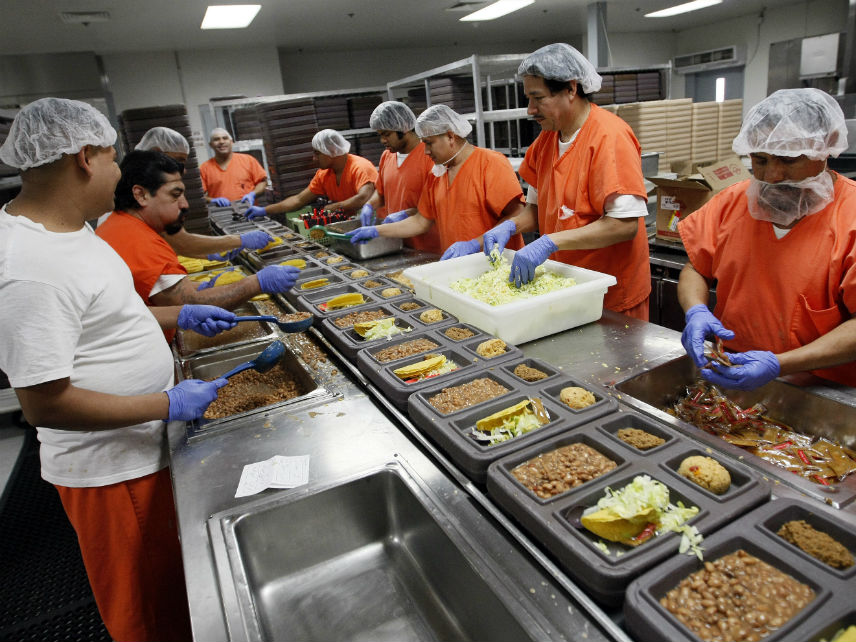 House lawmakers will soon unveil a prison reform bill that criminal justice advocates say will significantly expand federal inmates' opportunities to earn an early release from prison.
Reps. Doug Collins (R-Ga.) and Hakeem Jeffries (D-N.Y.) are expected to reintroduce the Prison Reform and Redemption Act as early as today, renaming it the FIRST STEP Act.
According to text of the bill obtained by Reason, the revised legislation would, among other things
allow inmates to accrue up to 54 days of good time credit a year. The changes would apply retroactively, resulting in the release of approximately 4,000 federal inmates.
ban the shackling of pregnant inmates, including while giving birth and postpartum. It would also require Bureau of Prison facilities to provide female hygiene products free of charge and increase available phone and in-person visitations for new mothers.
require the Bureau of Prisons to place inmates in facilities within 500 driving miles of their families.
increase the use of compassionate release for terminally ill inmates, and require new reporting on how many applications for compassionate release are accepted or denied.
Jessica Jackson Sloan, national director of #cut50, an initiative to reduce the U.S. prison population, says the bills passage would be "a meaningful step forward, there's so many areas of the criminal justice system that need reform."
"It provides a good basis for us to bring some crucial reforms, lets 4,000 people out immediately, create a pathway for thousands more to serve less time inside of prison institutions, creates more rehabilitative programs, and hopefully provides momentum to move forward with sentencing reform in the future," Sloan says. "There's a lot of goodwill on both sides of the aisle for sentencing reform. It's critical that we achieve it and I'm looking forward to that being the next step."
The Trump White House has signalled that reforming the federal prison system, including reentry programs and job training for inmates, is a priority. Senior White House adviser and Trump son-in-law Jared Kushner has been meeting with criminal justice groups, law enforcement organizations, and members of Congress on the issue since last year.
But reforms to federal sentencing laws is practically off the table due to fierce resistance from Attorney General Jeff Sessions, which is why the White House threw cold water on a bipartisan sentencing reform bill in the Senate.
Sens. Chuck Grassley (R-Iowa) and Dick Durbin (D-Il.), who have been working for several years to pass sentencing reform, have refused to back down. Politico reported last month that the two senators worked behind the scenes to delay a markup of the Prison Reform and Redemption Act scheduled in the House Judiciary Committee.
Many criminal justice advocacy groups, such as the ACLU and NAACP, have pulled their support for the bill in favor of sentencing reform.
Stuck between the two camps, conservative and more centrist criminal justice organizations have continued to support the prison reform bill, arguing it would be a step toward reducing the incarcerated population.
The White House did not immediately respond to a request for comment.