A Jury Rejected the Charges, but He Still Has to Register As a Sex Offender for Life
New York's highest court says accusations can be considered for registration purposes even when the defendant was acquitted.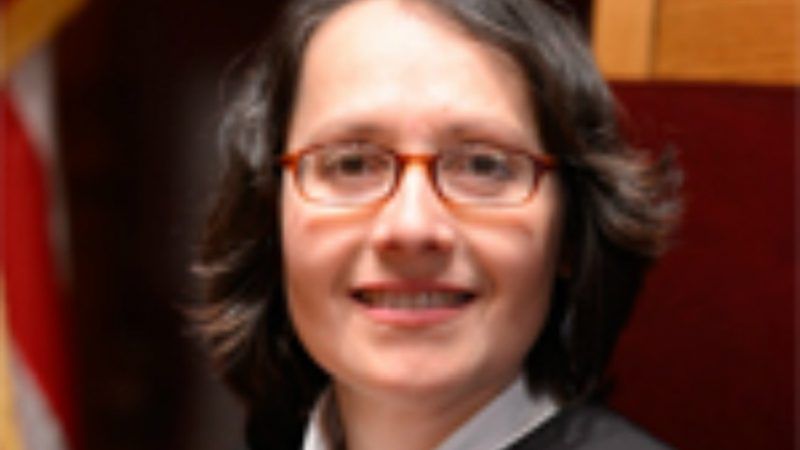 In New York a defendant can be forced to register as a sex offender for the rest of his life based on accusations a jury rejected. So the state's highest court ruled last week in a case that illustrates how fear and loathing of sex offenders lead to results that would be recognized as unjust and illogical in any other context.
Quinn Britton's 13-year-old niece, identified in court documents as A.B., accused him of raping her during a Thanksgiving Day visit to her grandmother's home in Brooklyn, where her uncle lived, when she was 11. Britton denied any inappropriate behavior, and his mother said A.B. had spent the whole evening watching TV in the living room with her.
The girl's older brother said she had described a sexual assault to him, but it differed in key details from the account she gave police. A.B. told her brother Britton had tried to engage in vaginal intercourse with her but couldn't because his penis "wouldn't fit." By contrast, she told police Britton had penetrative sex with her for about 10 minutes. A detective testified that Britton had admitted touching, kissing, and performing oral sex on A.B., but he had no recording or written statement to corroborate the confession, which Britton denied making.
The jurors struggled to make sense of these conflicting accounts. Since there was no physical evidence, the case came down to a question of whether to believe A.B. or Britton. During three days of deliberations, the jurors sent the judge three notes indicating that they were deadlocked. Each time he told them to keep deliberating.
Finally the jurors emerged with a verdict that seemed to split the difference between those inclined to believe Britton and those inclined to believe A.B. They found Britton guilty of second-degree sexual abuse, a misdemeanor, based on the allegation that he kissed A.B.'s breasts, but not guilty of three felonies: first-degree rape, based on the allegation of penetrative sex, and two counts of a first-degree sexual act, based on allegations that he performed oral sex on the girl and forced her to perform oral sex on him.
During a post-trial hearing, the judge nevertheless assumed that Britton had committed the felonies and therefore assigned him to risk level two under New York's Sex Offender Registration Act (SORA), which triggers lifetime registration. Had the judge considered just the crime of which Britton was convicted, he would have been assigned to risk level one, which requires registration for 20 years.*
In a 6-to-1 ruling last week, the New York Court of Appeals upheld Britton's classification, noting that it was supposed to be based on "clear and convincing evidence," a less demanding standard than the proof beyond a reasonable doubt required for a criminal conviction. It is possible, in other words, for an alleged crime to figure in a defendant's risk level even when there is not enough evidence for a guilty verdict.
Writing in dissent, Judge Jenny Rivera charges her colleagues with improperly applying the "clear and convincing evidence" standard, which requires "a high degree of probability" that an allegation is true. A.B.'s testimony should not be treated as reliable under SORA, Rivera argues, because the jury did not find it credible.
"The verdict can only be understood as reflecting that the jurors did not fully credit A.B.'s version," Rivera writes. "The acquittals here powerfully reflect the unreliability of A.B.'s testimony. As the trial judge recognized, the jurors were presented with two versions and they had to choose one. In other words, they either believed A.B. or they did not when she testified that defendant had penetrative and oral sex with her in his room."
The Appellate Squawk blog, written by a New York attorney who specializes in criminal appeals, portrays the majority's willingness to second-guess the jurors by crediting testimony they rejected as another example of the special rules that seem to apply in cases involving sex crimes. "Naturally the Court doesn't admit that it moves the goalposts for sex cases," it says. "But these days, when it comes to accusations of sexual misconduct, the standard of proof is that they were made. The Court is simply going with the flow—which, by definition, is downhill."
[Thanks to Bill Dobbs for the tip.]
*This post has been revised to correct the registration term for level-one sex offenders.