New York Politicians Want to Suppress Free Assembly Rights for Gun Rights Supporters
Brooklyn Council Member Justin Brannan crows via tweet that "we've successfully chased the @NRA underground in #Brooklyn."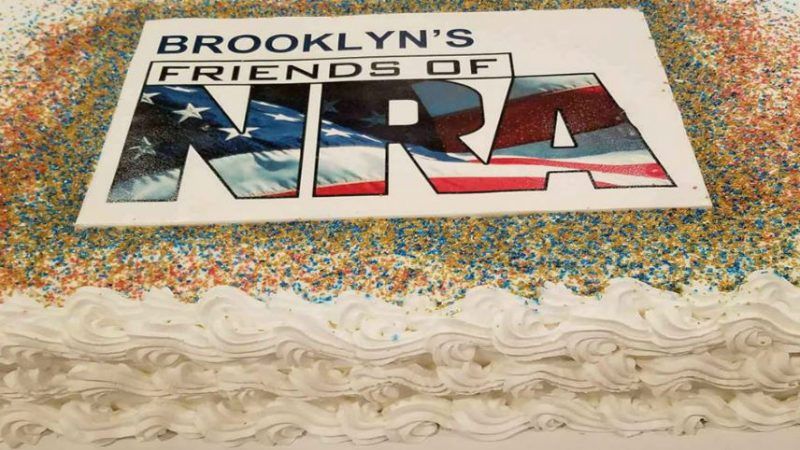 (Brooklyn Friends of NRA Facebook)
A group called Brooklyn Friends of the NRA has been having trouble finding public venues willing to host their meetings, out of a general prejudice against gun-rights supporters in the borough. Last night, Spectrum News 1 reports, protesters appeared outside a meeting they held at the Friends of Columbus in Dyker Heights. Two previous venues are reported to have canceled on them "amid protests from anti-gun groups."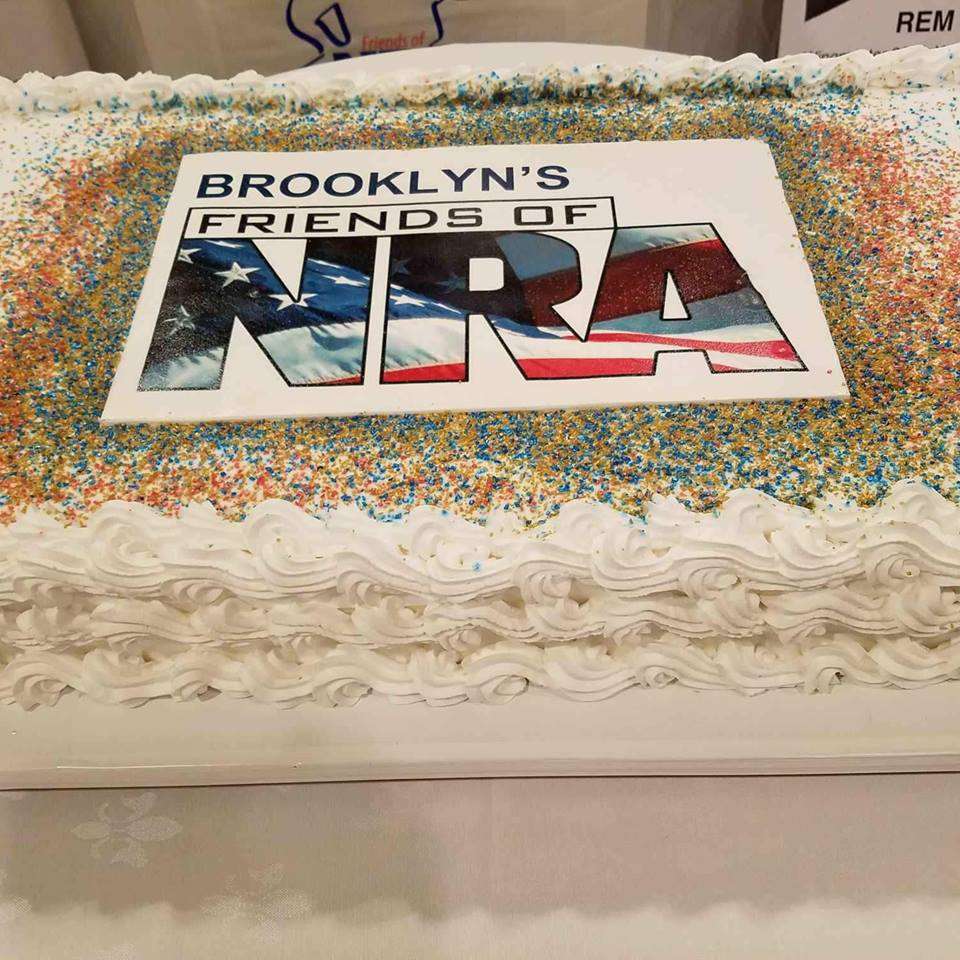 Those protesters were exercising their First Amendment rights, just as the NRA members were. But two local politicians, Brooklyn Borough President Eric Adams and Council Member Justin Brannan, showed a dubious understanding of the role governments in America are supposed to have regarding free assembly when they issued a joint statement saying: "We are disappointed to learn of an NRA fundraiser in Dyker Heights. The NRA does not value the safety and security of our neighborhoods. It is no friend to Brooklyn."
The New York Daily News has explicitly connected an earlier venue's choice to cancel on the pro-NRA group to politicians' pressure.
Brannan's twitter feed is full of self-satisfied desire to push constituents who believe things he doesn't out of the public square:
Looks like we've successfully chased the @NRA underground in #Brooklyn. Now they've gotta sneak around behind our backs and book catering halls under fake names just to have a meeting. Sounds about right. https://t.co/Rt6sOaok8N

— Justin Brannan (@JustinBrannan) April 26, 2018
Brannan is just acting in the mainstream of his state's Democratic Party, as Gov. Andrew Cuomo has previously announced people with certain conservative social policy views aren't really welcome in his New York.
The Brooklyn Daily Eagle reports that the pro-NRA group drew about 100 people, while there were only around a dozen protesters. There were also pro-gun-rights demonstrators protesting the protest. "Brooklynite Joe Abruzzo brought his Don't Tread On Me flag to support the NRA group's right to meet. 'People have someone break into their home, they're gonna call for help or hope their neighbor's armed,' he said."
The Brooklyn Reporter notes that many were especially upset that the "event was originally billed to include a raffle and auction which, organizers once boasted would include exclusive NRA gear and guns, such as the John Wayne 'Lil' Duke' BB Rifle; a .410.-gauge shotgun; a Colt Cobra revolver; and a 7mm-08 'women's rifle." The paper quotes Andrew Gounardes, a candidate for the Democratic nomination for State Senate:
The NRA has absolutely no place in Brooklyn. They do not believe in common-sense gun laws. They do not believe in keeping our neighborhood safe and the fact that they have to sneak around our community just to hold a fundraiser shows how wrong they know they are and how unwelcome they are in our community.
Why it is supposed to be a black mark against free citizens trying to peacefully assemble to possibly exchange or gift legal items and organize politically that local politicians show so little respect for free assembly that they openly cheer the citizens being shut down is insufficiently explained. But the NRA's views on the Second Amendment apparently make it a "disgraceful organization," according to another Democratic state Senate candidate, Ross Barkan.