Marijuana Legalization Will Be on Michigan's Ballot in November
The measure would make Michigan the 10th state to legalize cannabis for recreational use.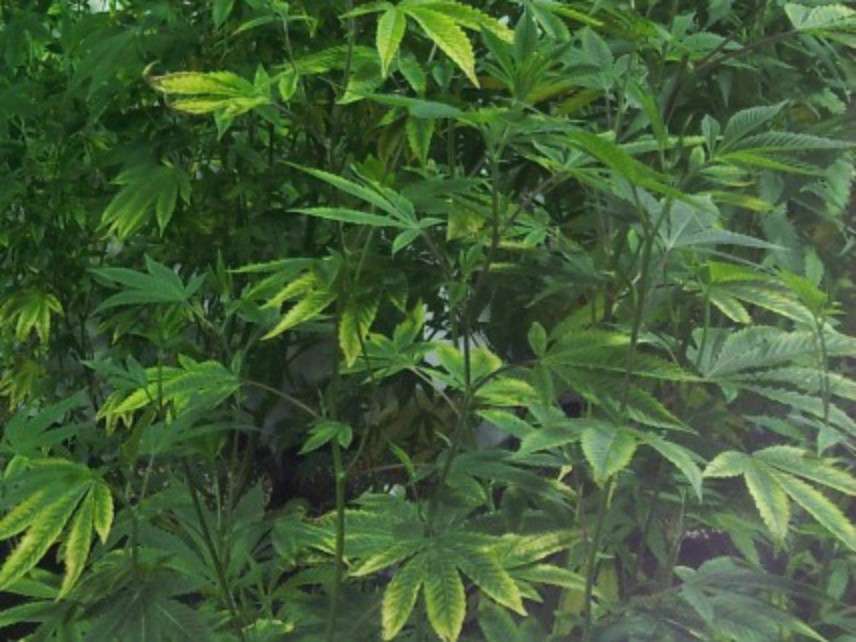 An initiative that qualified for the ballot today would make Michigan the 10th state to legalize marijuana for recreational use and the first state in the Midwest to do so. The Michigan Regulation and Taxation of Marihuana Act, which voters will consider this November, would eliminate penalties for adults 21 or older who possess marijuana, grow it at home, or share it with other adults. It also would establish a state licensing system for commercial cultivation and distribution.
In February, an EPIC-MRA poll commissioned by the Michigan chapter of the National Organization for the Reform of Marijuana Laws found that 61 percent of voters favored the initiative. That's up from 53 percent who said pot should be legal in a March 2016 poll and 50 percent who took that position in December 2014. National polls put support for legalization somewhere between 58 percent (Quinnipiac) and 64 percent (Gallup).
The limits set by Michigan's initiative are more generous than those imposed by most of the states that have legalized marijuana so far: two-and-a-half ounces for public possession and noncommercial transfers, 12 plants for home cultivation, and 10 ounces, plus whatever is produced by those plants, for possession at home. The initiative also envisions a relatively light excise tax: 10 percent of the retail price, in addition to the standard state and local sales taxes.
Municipalities would have the authority to restrict or completely ban marijuana businesses, but they would get a share of the money raised by the excise tax if they allowed them. Businesses could allow on-site cannabis consumption where authorized by local law.
Michigan legalized medical use of cannabis by ballot initiative in 2008, but its marijuana laws are otherwise pretty harsh. Possession of any amount is a misdemeanor punishable by up to a year in jail, while sale of less than five kilograms and cultivation of fewer than 20 plants are both felonies punishable by up to four years in prison.
"This November, Michigan voters will finally get the chance to eliminate Michigan's outdated marijuana laws," said John Truscott, spokesman for the initiative campaign. "Just like with alcohol, it is clear that prohibition doesn't work and that regulation and taxation is a far better solution."