Law Prohibiting 'Revenge Porn' Violates First Amendment, Says Texas Appeals Court
The state law targeted people who share erotic photographs of others without their consent.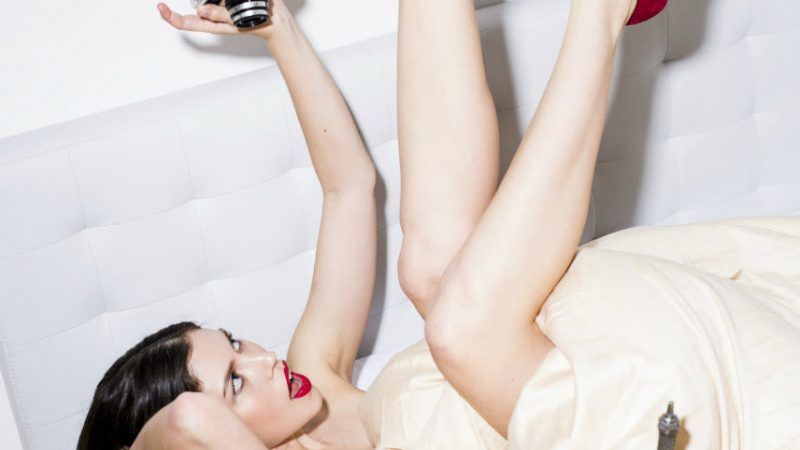 (philipp@nemenz.de Westend61/Newscom)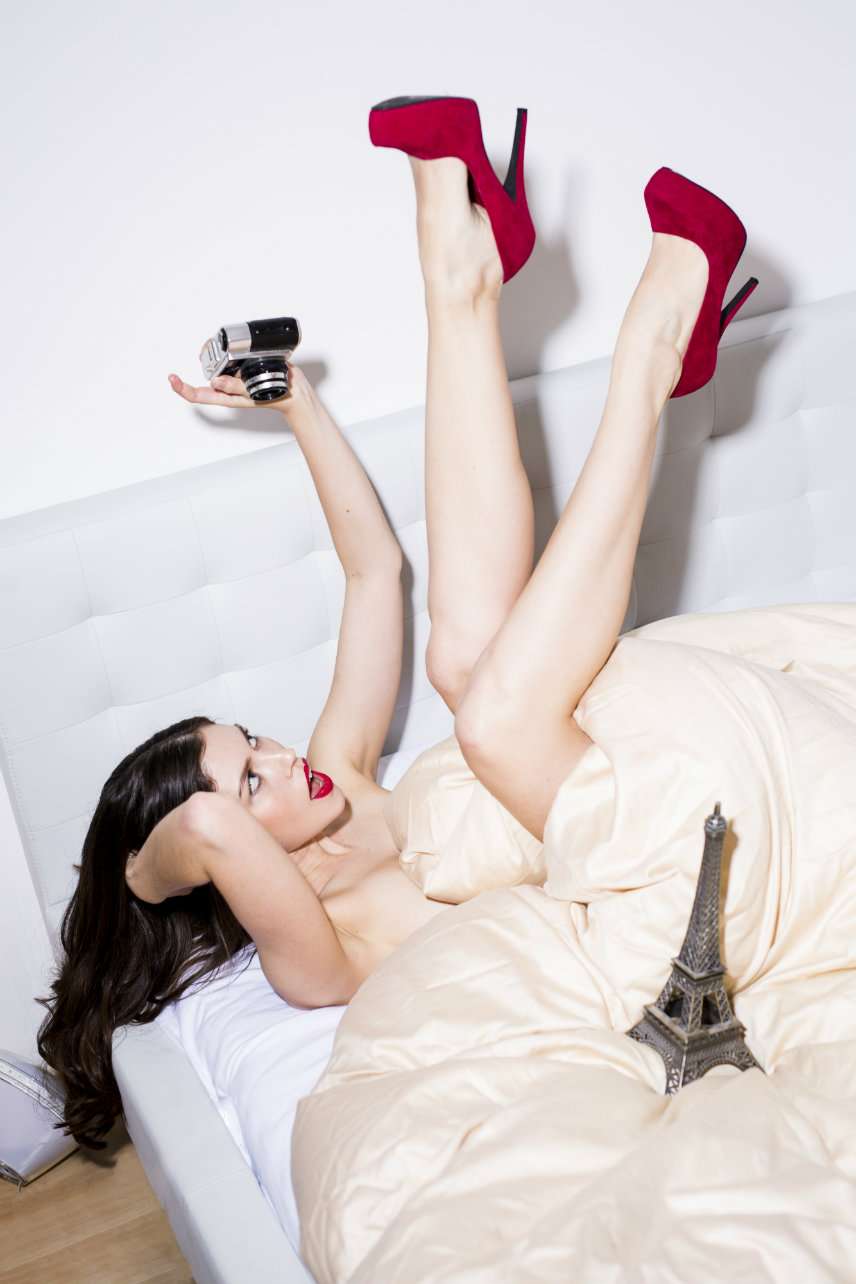 A Texas appeals court has ruled that the state's "revenge porn" law is unconstitutionally overbroad and runs afoul of the First Amendment.
"A statute likely is to be found overbroad if the criminal prohibition it creates is of 'alarming breadth,'" the court notes. "Such is the case with the current statute."
The law, passed in 2015, targeted people who share erotic photographs of others without their consent. It was part of a wave of legislation aimed at the practice—dubbed "revenge porn" because it often involves jilted lovers sharing sexy selfies or videos that their partners had consensually shared with them but had not intended for a wider set of eyes.
But while "revenge porn" is a legitimate problem that many people, especially young women, suddenly found themselves facing, the legislative responses to it were based more on its trendy cachet in media and policy circles. This sudden mass exposure created a demand—or, for ambitious attention-seekers in state legislatures, an opportunity—for government to Do Something. The resulting legislation criminalizing revenge porn often overlooked existing laws that already allowed ways to address such behavior in court, and they frequently encoded vague and overbroad prohibitions on sharing photos. Either redundant or unconstitutional, such measures were opposed by civil liberties groups and praised by local prosecutors.
The Texas Attorney General's Office is still fighting for its flawed law, vowing to take the case to the state Supreme Court. The law the state wants to preserve makes it a misdemeanor crime to disclose or promote "intimate visual material," punishable by up to a year in jail and a $4,000 fine. A convoluted series of offenses and caveats, it involves four particular offenses.
The current case stems from charges against Jordan Bartlett Jones, who was indicted in 2017 for "unlawful disclosure or promotion of intimate visual material," under subsection (b) of the statute. This section bans "intentionally disclos[ing] visual material depicting another person with the person's intimate parts exposed or engaged in sexual conduct" without "the effective consent of the depicted person," when the visual material in question "was obtained by the person or created under circumstances in which the depicted person had a reasonable expectation that the visual material would remain private; the disclosure of the visual material causes harm to the depicted person; and the disclosure of the visual material reveals the identity of the depicted person in any manner."
Jones filed an application for Writ of Habeas Corpus, arguing that the law was facially unconstitutional. A trial court denied the application, and he appealed to the Texas 12th Court of Appeals.
The appeals court ordered that the charge against Jones be dropped, declaring the law "an invalid content-based restriction" that was "overbroad in the sense that it violates rights of too many third parties by restricting more speech than the Constitution permits."
"The Texas Court of Criminal Appeals has concluded that photographs and visual recordings are inherently expressive," notes the 12th Court of Appeals decision. And "because the photographs and visual recordings are inherently expressive and the First Amendment applies to the distribution of such expressive media in the same way it applies to their creation," the court concluded "that the right to freedom of speech is implicated in this case."
The court does not suggest that any nonconsensual disclosure of intimate photographs would be protected First Amendment speech, but that the Texas law as written reaches too far. It does not merely prohibit the disclosure of images judged to be obscenity (which is already illegal) or extortion based on private images (also already illegal). It declares a certain subset of broadly protected images—those that show someone's "naked genitals, pubic area, anus, buttocks, or female nipple" or someone engaged in "sexual contact, actual or simulated sexual intercourse, deviate sexual intercourse, bestiality, masturbation, or sadomasochistic abuse"—to be inherently impermissible to share without express permission, even when the images are not criminally obscene and even when no extortion, fraud, hacking, or other crime is involved.
Subsection (b) of the law "discriminates on the basis of content," concludes the court, "and content-based restrictions on speech have been permitted, as a general matter, only when confined to the few historic and traditional categories" of speech and expression (including obscenity, defamation, fraud, incitement, and speech integral to criminal conduct). "New categories of unprotected speech may not be added to the list based on a conclusion that certain speech is too harmful to be tolerated," it notes:
The State argues in its brief that the expectation of privacy and the nonconsensual nature of the disclosure causes any visual material covered by [Subsection (b)] to be unprotected speech because it is contextually obscene. We disagree. For more than forty years, the issue of whether a matter is obscene, and, thereby, constitutes unprotected speech, has been a determination to be made initially by the trier of fact.

Here, Section 21.16 does not include language that would permit a trier of fact to determine that the visual material disclosed is obscene. Moreover, if, as the State argues, any visual material disclosed under Section 21.16(b) is obscene, the statute is wholly redundant in light of Texas's obscenity statutes. Thus, we decline to overstep our role by concluding that any visual material disclosed under Section 21.16(b) is obscene by its context.
The court goes on to dismiss the state's assertion that the law falls under the "compelling government interest in protecting an individual from a substantial invasion of his/her privacy." This is only true when the privacy interest "is substantial and the invasion occurs in an intolerable manner," notes the court. But the way the law is written, it does not only cover such invasions of privacy.
The problem in the law's language "is best illustrated by way of the following hypothetical," suggests the court:
Adam and Barbara are in a committed relationship. One evening, in their home, during a moment of passion, Adam asks Barbara if he can take a nude photograph of her. Barbara consents, but before Adam takes the picture, she tells him that he must not show the photograph to anyone else. Adam promises that he will never show the picture to another living soul, and takes a photograph of Barbara in front of a plain, white background with her breasts exposed.

A few months pass, and Adam and Barbara break up after Adam discovers that Barbara has had an affair. A few weeks later, Adam rediscovers the topless photo he took of Barbara. Feeling angry and betrayed, Adam emails the photo without comment to several of his friends, including Charlie. Charlie never had met Barbara and, therefore, does not recognize her. But he likes the photograph and forwards the email without comment to some of his friends, one of whom, unbeknownst to Charlie, is Barbara's coworker, Donna. Donna recognizes Barbara and shows the picture to Barbara's supervisor, who terminates Barbara's employment.

In this scenario, Adam can be charged under Section 21.16(b), but so can Charlie and Donna. Charlie has a First Amendment right to share a photograph. Charlie had no reason to know that the photograph was created under circumstances under which Barbara had a reasonable expectation that the photograph would remain private. Charlie was not aware of Barbara's conditions posed to Adam immediately prior to the photograph's creation, nor did he receive the photograph with any commentary from Adam that would make him aware of this privacy expectation on Barbara's part. In fact, there is nothing to suggest that Charlie could not reasonably have believed that Adam found this picture on a public website or had been given permission by the depicted person to share the image with others. Further still, Charlie did not intend to harm the depicted person. Lastly, Charlie did not and could not identify the depicted person because he did not know Barbara.

Yet, under the disjunctive language used in Section 21.16(b)(2), Charlie nonetheless is culpable despite his having no knowledge of the circumstances surrounding the photograph's creation or the depicted person's privacy expectation arising thereunder.
If the law had required "knowledge of the circumstances giving rise to the depicted person's privacy expectation," things might be different. But because it does not "use the least restrictive means of achieving what we have assumed to be the compelling government interest of preventing the intolerable invasion of a substantial privacy interest, it is an invalid contentbased restriction in violation of the First Amendment," the Texas court concludes.