Anti-Development Forces Kill Free-Market Housing Reform in California
SB 827 would have opened up swaths of California's cities to new construction. Now it's dead.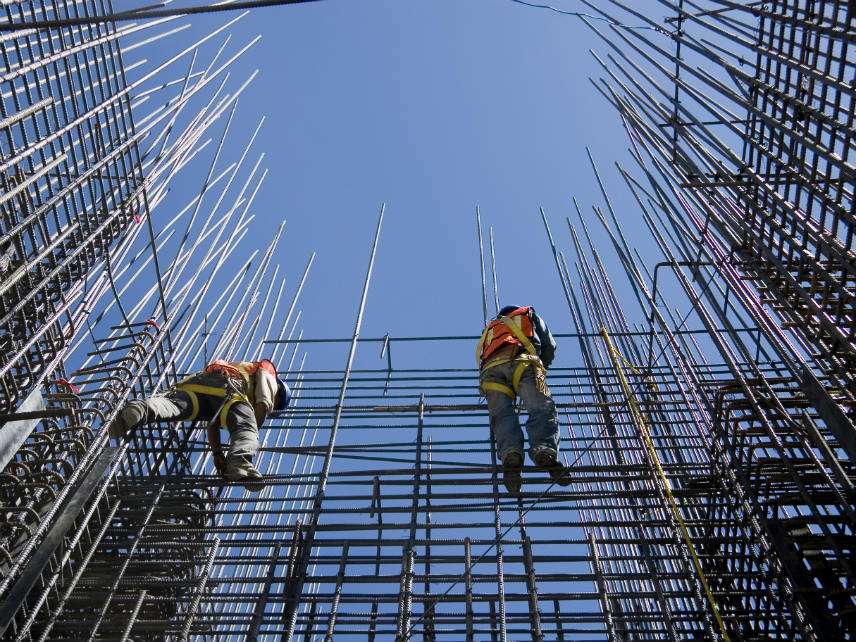 A flawed but promising California housing reform bill died yesterday, killed by local governments and anti-development activists. Senate Bill 827—which would have deregulated housing construction near transit stops—was shot down by a 6–4 vote in California Senate's Housing and Transportation Committee.
The bill, sponsored by Sen. Scott Weiner (D–San Francisco), would have overridden local zoning, density, height, and design restrictions for residential and mixed-use developments within a half-mile of most transit stops. That might sound like small potatoes, but given how often these local regulations are used to shrink, slow, or stop much-needed housing, SB 827 would have been a pretty sweeping reform in practice.
For this reason, it attracted the vociferous support of the state's small but enthusiastic pro-development YIMBY movement, as well as a large number of urban planning academics and tech CEOs, who wrote letters in support of Weiner's bill. Weiner himself presented SB 827 as a way of achieving the bread-and-butter progressive goals of combating climate change and goosing up transit ridership. That helped pick up endorsements from several environmental groups, including the Natural Resources Defense Council.
But in the end, the bill's deregulatory approach proved too much for the state's broad coalition of anti-development forces. While assuring anyone who will listen that the state needs more housing, they fought one of the few bills that would actually achieve that goal.
"California's housing costs are unsustainable and our housing policies aren't working," Weiner said in a statement following the bill's failure. "California needs to get at the heart of our housing shortage, not just work around the edges, or we will become a hollowed-out state with no middle class."
Since the initial introduction of SB 827 in January, Weiner amended it several times to make it more politically palatable. In February he added "right to remain" provisions, which required any developer demolishing renter-occupied housing under SB 827's streamlined construction process to pay relocation expenses and rent subsidies to displaced tenants. In April he watered down the bill yet again, undoing height bonuses for developments near bus stops, requiring that any new development not cause a net loss of below-market-rate housing, and delaying the law's implementation until 2021.
These amendments did nothing to quiet the concerns of those whose power to veto projects was being threatened. The California League of Cities, for example, warned that "developers would be given the power to dictate building heights, exempt themselves from parking requirements and override community plans." To the governments that the league represents, that's a bad thing.
Other opponents included groups like the Mission Economic Development Agency, an affordable housing nonprofit in San Francisco, which rely on labyrinthine local permitting process to kill projects or extract concessions from developers.
With SB 827 dead, the state has few remaining options for digging itself out of its self-inflicted housing shortage.
One idea being floated in the legislature, and endorsed by three of the state's gubernatorial candidates, is to revive the state's urban redevelopment agencies, which for decades diverted property taxes to urban renewal projects in supposedly blighted areas. These agencies were shuttered in 2011, after it was discovered that much of the money they were supposed to be spending on affordable housing was instead going to maintain luxury golf courses, pay employee salaries, and funnel improper subsidies to developers.
Cities themselves are looking to tax and spend their way out of their housing woes. In 2016, Los Angeles voters approved Measure HHH, which issued $1.2 billion in bonds to finance affordable housing construction. This was followed by the passage of Measure H in 2017, which boosted sales taxes by a quarter cent to provide another $355 million to help transition the city's roughly 34,000 homeless population into housing.
Going before San Francisco voters this June is a proposed $70 million gross receipts tax on commercial landlords to pay for housing and homelessness services.
Whatever the merits of dumping huge amounts of public money into affordable housing construction, it won't get you far without loosening the rules that keep new housing plans tied up in red tape.
Local NIMBYs have proven quite adaptable at stalling public housing projects they dislike. This includes a planned 49-unit social housing development in Los Angeles that has been stalled for over a decade thanks to neighborhood opposition and environmental lawsuits. A similar story has been playing out in Berkeley, where plans to replace a parking lot with a 260-unit development (50 percent of which would be rented out at below-market rate) has been stalled by Indian activists claiming the site is a sacred burial ground.
Some 54 percent of Californian tenants spend more than 30 percent of their income on rent, while a quarter spend over half. According to apartmentlist.com, seven of the country's 10 most expensive cities to rent in are in California. The state's median home price is the third highest in the nation, only behind Hawaii and the District of Columbia.
Most everyone agrees that the answer to high prices and lagging supply is to build more housing. That's not going to happen as long as California is one of the most restrictive places in the United States to build.